It was only fitting that a couple of cases of bagged baby carrots would bring a smile to Erin Waldhart's face, because the root veggies were part of a large donation that Dental Dental of Wisconsin dropped off Tuesday at WAFER in La Crosse to acknowledge National Smile Month.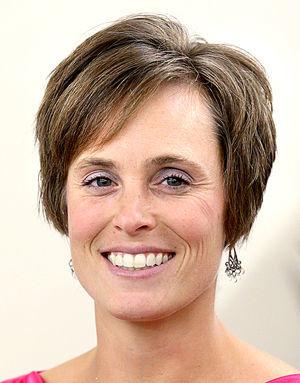 "I think I'm most excited about the carrots," said Waldhart, executive director of the largest food pantry in the Coulee Region. "We rarely get carrots, so that's really great."
The donation included not only tomatoes, cucumbers, apples, green peppers and salads but also green of another sort — $2,000 in the form of an oversized check to be used when staples run short at the pantry, which serves about 1,500 families a month.
It also included Wisconsin dairy products such as yogurt and string cheese.
The foodstuffs, which tested the brawn of the forklift that carried them into WAFER's warehouse, will last two to three days, Waldhart said.
"It's really nice produce," she said.
Not to be forgotten are the 1,000 toothbrushes and a good supply of toothpaste to help drive home Delta Dental's message that fresh produce is another key to fresh smiles, in addition to dental hygiene, said Amanda Lowery, the insurance provider's corporate communications manager.
For example, a Delta Dental fact sheet lists benefits, including:
Carrots provide an ample supply of vitamin A, which helps strengthen enamel. The chewing carrots require increases saliva, which helps rinse away bacteria and food particles at the end of a meal.
Peppers and broccoli deliver more than 100 percent of the daily value of vitamin C, which helps keep gums healthy and protects against gingivitis, the early stage of gum disease.
Leafy greens, including spinach and kale, burst with vitamin K, which helps restore minerals and shields teeth from substances that break them down.
Although the bounty didn't include floss — a helpful commodity if you get broccoli caught in your teeth — Lowery mentioned that the benefits of fresh produce, brushing and flossing include enhancing people's overall health.
Grilled about her own dental hygiene habits, Waldhart said she brushes and flosses daily, adding, "I can't remember the last time I had a cavity."
Delta Dental obtains the produce from its grocery partners — in this case, Woodman's in Onalaska.
Four other food pantries in the state — in Madison, Milwaukee, Green Bay and Wausau received similar donations — in the third year Delta Dental has sponsored the toothbrush-and-produce program.