Kirk Bangstad spoke bluntly and passionately: "If we had a true leader in February, we wouldn't be in this mess."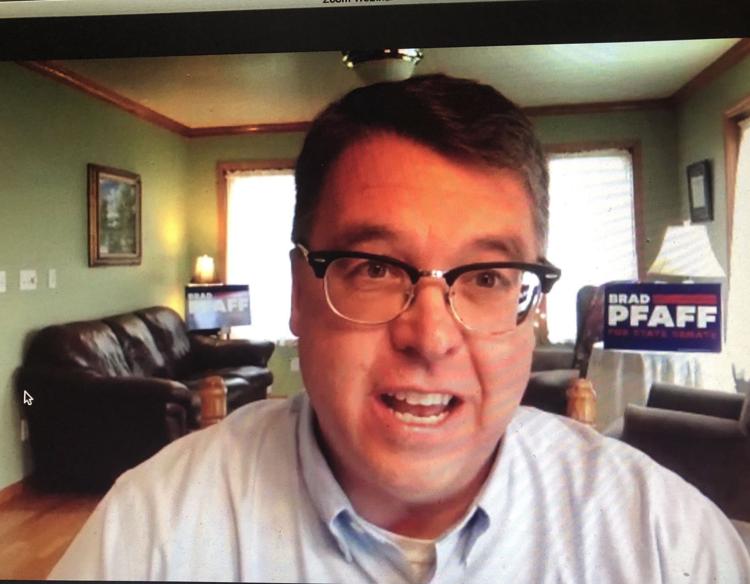 Minocqua Brewing Co. owner and state Assembly candidate Bangstad, along with Hop and Barrel Brewery owner Justin Terbeest from Somerset, spoke candidly on the economic impact of the coronavirus pandemic Thursday, sharing their concerns about national leadership and small business relief during a virtual Biden for President event.
Hosted by state Senate candidate Brad Pfaff, D-Onalaska, and Sen. Patty Schachtner, D-Somerset, the Zoom conversation focused on the perspectives of Bangstad and Terbeest, whose respective businesses have suffered financially due to the COVID-19 related shutdown this spring.
"Every month it's something new," Terbeest said.
"There is the perception that maybe beer sales picked up, but that's forgetting so much of our distribution is to bars," he said, "and that was basically gone overnight, along with the tap room."
Small businesses in the state have gone through a lot of whiplash since the pandemic, from a statewide shutdown that was suddenly lifted, to a patchwork of local regulations and guidelines that often change, operating a business in the age of COVID-19 hasn't been easy.
"I do not believe this has to be this difficult," Terbeest said, adding that the statewide mask requirements have brought daily arguments into his brewery.
He said that deciding whether to reopen his business was a "damned if you do, damned if you don't" situation, and that as winter approaches, a lot of businesses will suffer even more.
But for these local business owners, they say a lack in leadership has made a bad situation even worse.
"If we had a president that cared about small business, they wouldn't make us make a choice about keeping our employees safe, our customers safe or going bankrupt," Bangstad said
And the recent revelations that President Donald Trump downplayed the severity of the virus have solidified these feelings even more, Bangstad saying if testing, contact tracing and other guidelines had started sooner, things would be better for businesses.
"(Trump) downplayed it and said it was a hoax," Bangstad said, "that's why we're in the place we are right now."
"Our economy in this region, in this state, in this country is at a crossroads," Pfaff said. "Joe Biden has the background and experience that is necessary to lead."
Pfaff's confidence in Democratic presidential nominee Joe Biden stemmed from his handling of the 2009 recession, he said, when Obama asked him to step forward and assist.
Biden was tasked with distributing the roughly $800 billion recovery package during the recession, and supporters have said his success was due to his hands-on management of the funds, but critics have said it may have slowed down the process.
"Federal government has not done their part to help" small businesses along the way, Schachtner said.
Biden's plan, she said, is detailed, including distribution of personal protective equipment to job sites, a "restart" package for small businesses, a "Safer for Shoppers" program and seed money for minority-owned small businesses.
"Our country has hard work ahead and Joe Biden and Kamala Harris are ready to roll up their sleeves and get it done," Schachtner said.
Congress is still locked in discussions on a next stimulus bill, which could provide some more relief for small businesses.
Currently, both the Democratic and Republican bills do extend the Paycheck Protection Program and expand who it can help, and more funding from either could trickle down to states and municipalities for more relief, like that of La Crosse's small business relief grant program.
"We need to make sure we allow our small businesses to continue to grow and succeed," Pfaff said, "and be the economic heartbeat of our communities."
Trump Victory spokesperson Anna Kelly responded: "President Trump's Tax Cuts and Jobs Act allowed breweries to thrive, and his Paycheck Protection Program provided critical relief to over 80,000 small businesses across Wisconsin. Meanwhile, Biden wants to pass crippling tax hikes that would crush the Badger State economy."
Get local news delivered to your inbox!
Subscribe to our Daily Headlines newsletter.