Democrats in Wisconsin's 92nd Assembly District are lining up to challenge first-term state Rep. Treig Pronschinske, the small-town mayor who unseated a four-term incumbent in 2016.
Rob Grover, a former jailer and small business owner from Galesville, announced his candidacy Tuesday. He joins Jackson County Supervisor Max Hart, who registered earlier this month with the state elections commission.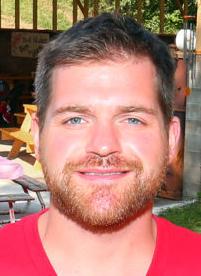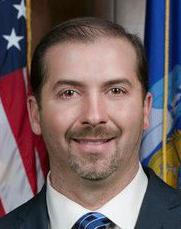 Grover, who lives on a farm his family has owned since 1852, left his job with the Trempealeau County Sheriff's Department in 2016 to start Winghaven Pizza Farm.
Though registered as a Democrat, Grover's campaign announcement and website make no mention of party.
"I'm definitely running as a Democrat," Grover said. "I think too often … people running for office are too dedicated to party, not people. I'm running as someone from rural Wisconsin first."
Regardless of the party in power, Grover said, "rural Wisconsin is always in the minority."
Hart, 28, said Thursday he plans to formally announce his candidacy in March. A farmer and loan officer, Hart is also up for re-election to the Jackson County board in April.  
Grover said he welcomes a primary.
"It will make whoever is elected a better candidate," he said.
Pronschinske, the 39-year-old mayor of Mondovi, defeated four-term incumbent Democrat Chris Danou in an election where Trempealeau County, once a Democratic stronghold, swung hard for Donald Trump.
Pronschinske said he's excited to continue serving his constituents and working on his first-term priorities of health-care costs, jobs and economic development for rural Wisconsin, though he welcomes challengers.
He also faces opposition in the April 3 mayoral race.
"I look forward to a spirited campaign, no matter who my opponent may be," he said.
The 92nd District includes parts of Buffalo, Trempealeau and Jackson counties.