GENOA, Wis. — Lane Peters knows when the wind is blowing 300 miles away in southwestern Minnesota.
As the manager of Dairyland Power Cooperative's Genoa 3 power station, Peters sees output fluctuate as grid dispatchers look for the cheapest electricity available to meet consumer demand.
When the wind is blowing, that's wind farms in places like southwestern Minnesota and the Dakotas, which don't require human operators or expensive fuel. When the wind dies, they call on plants like Genoa to pump more fossil fuels into their boilers to pick up the slack.
"That's all we do anymore is chase wind around," Peters said. "We've got to have these other assets to fill in the hole."
The 47-year-old plant still pumps out plenty of juice — enough to power about 153,000 Wisconsin homes in 2015 — but output has dipped in recent years, and similar fossil fuel generators are being replaced by cheaper and cleaner energy sources.
For the better part of a century, Midwestern states have relied heavily on coal to generate electricity, but the fuel has fallen out of favor as advances in technology and government incentives have made natural gas and alternative energy sources more affordable.
President-elect Donald Trump has vowed to bring back coal, but utility industry watchers are doubtful he will be able to reverse the trend.
"I don't think we're going to be building coal plants," said Brian Potts, an attorney who represents utilities and who writes about the industry for Forbes magazine. "Basically the biggest driver right now in the industry isn't even regulations."
Utilities are making decisions based on cost. Natural gas prices are at historic lows, while wind and solar generators are increasingly competitive.
"Nothing can compete with gas or wind right now," Potts said.
Utilities have been phasing out aging coal plants for more than a decade while putting up natural gas plants, wind turbines and solar panels.
Of the 26 million megawatts of new generation capacity expected to be added in 2016, more than 93 percent were renewables and natural gas, according to the Energy Information Administration. Solar represented the single largest addition, accounting for more than two thirds of the total.
The trend is expected to continue into the next decade, with natural gas accounting for roughly 60 percent of new generation planned and wind and solar making up another 32 percent.
Of the nearly 1,360 plants proposed, only six are coal fired.
The reason: natural gas prices have plunged, thanks in part to advances in hydraulic fracturing, or fracking, a drilling technique that has opened up vast new reserves; technology improvements have also made wind and solar generation cheaper and more reliable, while federal tax credits have made them some of the lowest cost investments around.
Utilities say they are responding to shareholders, consumers and state regulators who want reliable, cheap and increasingly clean electricity.
"Our members want renewables, and they also want the very lowest price out there," said Dairyland CEO Barbara Nick. "That's our challenge."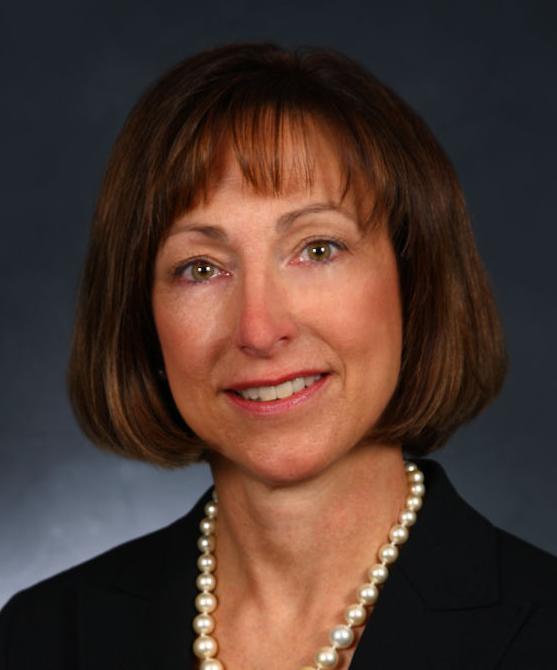 Minnesota-based Xcel Energy is moving away from coal, in part through major investments in wind and solar in a strategy that Mark Stoering, president of the company's Wisconsin and Michigan division, calls "steel for fuel."
Once built, there's no fuel cost to run a windmill.
"We see wind as a good investment for the company and a great value for our customers," Stoering said. "That new portfolio of wind can save literally hundreds of millions of dollars in energy costs for our customers over the next 20 years."
Clean Power Plan likely dead, impact unclear
Utility executives aren't sure what to expect from a Trump administration, though he made coal a centerpiece of his campaign and pledged to rescind "all job-destroying Obama executive actions."
Most agree he will put a halt to the Clean Power Plan, an effort to cap greenhouse gas emissions from power plants under the Clean Air Act.
While the plan was expected to accelerate the closure of coal-burning generators, the Energy Information Administration projects natural gas will still overtake coal as the predominant fuel for electricity generation by 2029.
Without the Clean Power Plan, utilities may hold onto coal plants a little longer, but most industry observers say the regulation wouldn't have major impact on resource decisions.
"That changes the timing of some of these investments, but I don't think it changes the overall direction," Potts said.
You have free articles remaining.
Register for more free articles.
Stay logged in to skip the surveys.
There are things Trump could do through executive orders — like rolling back other pollution regulations — that could increase the amount of coal burned, Potts said, but it's unclear if that would be enough to tip the scales.
"Coal basically competes with gas," he said. "The fuel cost kind of dwarfs the environmental compliance costs."
Trump has sent mixed signals on the federal tax credits attached to wind and solar generation. Eliminating them would put the brakes on those investments, but that would require an act of Congress, which many think is unlikely.
"There will be Republicans from rural states who really like wind and solar," said Brian Rude, Dairyland's vice president for external and member relations.
One such Republican is Iowa's Sen. Chuck Grassley, who has said Trump would only get a repeal "over my dead body."
The renewable energy sector also employs an estimated 600,000 workers, many in red states like Texas and Iowa.
"They like these investments in their states, these jobs in their states," said Chris Kunkle, regional policy manager for the trade association Wind on the Wires.
Staying the course
Dairyland plans to keep its coal plants — in Genoa and Alma — running through 2030 in an effort to recover about $300 million in recent pollution control upgrades, but the La Crosse-based cooperative has become a state leader in clean energy investments, announcing plans this year for a 98-megawatt wind farm and more than 20 megawatts of solar arrays, which will more than double Wisconsin's current solar capacity.
Nick said the company plans to announce additional renewable investments in 2017 and is looking at adding natural gas generation.
That hasn't changed with Trump's election.
"Our strategy to have measured smart diversification of our energy resources is what we would do with or without the Clean Power Plan, with or without Hillary Clinton, with or without Donald Trump," Nick said. "That's only the best way to run a business, run a co-op, run your life… We're going to work our plan and adjust if we need to."
Xcel, which in addition to adding 3,000 megawatts of wind and solar capacity has also announced plans for the early retirement of two huge coal-fired generators, also plans to stay the course.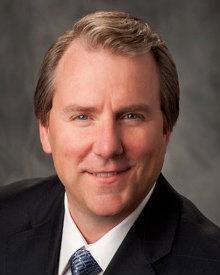 "Our directional strategy remains largely intact," Stoering said.
That's partly because states play a bigger role than the federal government in regulating utilities. Under Minnesota law, Xcel will need to generate more than 30 percent of its electricity from renewable sources by 2020, which the company is on track to exceed.
It also has to do with time: Presidents are elected on a four-year cycle. It takes decades to pay off an investment in a power plant.
"We try not to react in the short-term," Stoering said. "Being proactive with carbon management, being proactive with renewable energy, has positioned the company better. We've got a lower risk energy supply portfolio for whatever regulation emerges."
'The economics are looking good'
Accounting for fuel prices as well as the costs to build and operate a power plant, coal-fired generation costs between $60 and $143 per megawatt hour, according to the financial consulting firm Lazard, which calculates "levelized costs" for different energy sources.
A modern natural gas plant can produce the same power for $48 to $78; with no fuel costs, a wind turbine can generate it for $32 to $62 per megawatt hour. Throw in tax subsidies and the cost can fall as low as $14.
Of course there are other considerations.
The wind isn't always blowing, and clouds can block the sun's rays. To compensate, utilities rely on traditional fossil fuel and nuclear generators to provide base load and more flexible "peaking" plants to augment these intermittent sources.
That means utilities will have incentives to build new natural gas plants — and to continue burning coal in plants like Genoa.
But renewable energy advocates remain optimistic, in spite of any setbacks that could come from a Trump administration.
Kunkle, of Wind on the Wires, says improvements in turbine technology as well as forecasting will continue to make wind energy more efficient, and utilities are paying less attention to what happens in Washington and more to what's happening in the marketplace.
Tyler Huebner, executive director of the clean energy advocacy group Renew Wisconsin, is also optimistic.
"There's a lot of factors that bode well for renewable energy," he said. "It really is coming down to economics, and the economics are looking good."
Of the 26 million megawatts of new generation capacity expected to be added in 2016, more than 93 percent were renewables and natural gas. Solar represented the single largest addition, accounting for more than two thirds of the total.