Lee Rasch is no stranger to the fight against climate change.
The Western Technical College president may be retiring at the end of the June, but that hasn't stopped him from adding one last feather to his legacy on sustainability. This week, Rasch joined more than 190 colleges and universities, nine states including as well as several hundred mayors and American businesses who have signed the We are Still In pledge to continue fighting climate change.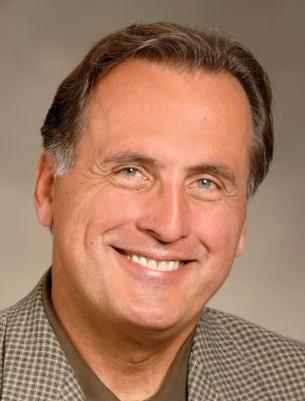 When Western staff surveyed community members about their thoughts as part of work on the $79.8 million Vision 2020 referendum that funded building and technology upgrades on campus, Rasch said one of the top priorities that emerged was energy efficiency. With more than 1 million square feet of space at all of the college's facilities in the region, sustainable efforts have helped Western lower is electricity costs from $1.11 in 2010 to less than 75 cents last year, a savings of 33 percent.
"I feel that it is the right thing to do for the environment," Rasch said. "It is the right thing to do by our community."
Western is the only campus in the region so far to have signed on to the We Are Still In pledge. Other area colleges and universities also have demonstrated a dedication to sustainability in recent years, including Winona State University which offers a sustainability minor to students as well as a sustainability-theme house where students can live near campus.
The University of Wisconsin-La Crosse also has its own sustainability efforts such as three LEED Gold Certifications for the most recently constructed buildings, national recognition from the Association of Energy Engineers, and being designated a bronze-level Bicycle Friendly University. LEED is one of the premier national sustainability certifications for buildings using environmentally friendly materials, practices and designs.
A new "green fee" was recently approved by the WSU Student Senate, which will support several campus sustainability projects, including a campus garden, reusable water bottles for incoming students and outdoor recycling bins; there also are plans to hire a sustainability director.
President Donald Trump reversed the course of his predecessor, Barack Obama, last week by announcing that the U.S. would withdraw from the nonbinding Paris Agreement, an accord signed by more than 140 countries with the aims of combating greenhouse gas emissions and holding the rise in world temperatures to less than 2 degrees Celsius above pre-industrial levels.
"The Paris Agreement handicaps the United States' economy in order to win praise from the very foreign capitals and global activists that have long sought to gain wealth at our country's expense," Trump said during a speech announcing the decision. "They don't put America first. I do. And I always will."
According to data from NASA and the National Oceanic and Atmospheric Administration, 2016 continued a trend of being the hottest year on record, with temperatures 1.78 degrees Fahrenheit, or nearly 1 degree degree Celsius, warmer than the mid-20th century. This makes 2016 the third year in a row to set a new record for global temperatures.
In response to President Trump's actions, a coalition, organized by former New York City Mayor Michael Bloomberg and environmental advocacy group Second Nature plans to negotiate with the United Nations on how to enter the Paris agreement. Rasch previously has partnered with Second Nature by signing in 2007 and 2016 the organization's Presidents Climate Commitment, which calls on college and university presidents to reduce their campus' carbon footprint and greenhouse gas emissions.
Payback on these kinds of investments is just part of making a difference, Rasch said, as part of creating a culture of sustainability. Creating synergies among decisions and partners has a much larger impact on the environment and one of the reasons he and the college have supported agreements such as these where large numbers of players come together.
"Synergies are where you get the real impact," he said. "It is how we are going to have a global impact. We have to figure out how to do this as a way of life."
As part a commitment to the environment led by Rasch, Western has a number of buildings certified for their sustainable elements, including the Integrated Technology Center, as well as streetscaping and other improvements on the campus to help control stormwater runoff. Along with energy efficient building materials, the technology center has 128 geothermal wells beneath the building's parking lot to transfer heat or cold with the aid of 12,000 gallons of propylene glycol as well as a solar array, green roof and other sustainable elements.
Integrated is no misnomer when it comes to Western Technical College's newest building.
The college also has become a leader in training workers in sustainable construction with the completion of a passive house that has nearly zero energy costs associated with it. Because of its efforts, Western has earned numerous awards and recognition for sustainability.
"Since the initial agreement, Western has reached over $1.4 million in energy savings, received LEED Certification on eight buildings, implemented training on hydro power and passive house design, and created a culture that embraces sustainable changes," Rasch said.