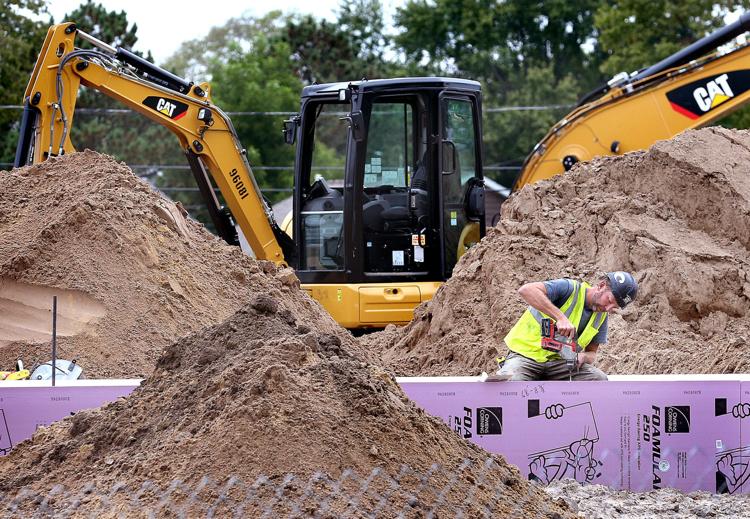 After a series of surprises, the need to completely redesign the site and a land swap with the city of La Crosse, construction is underway at Impact Seven's Garden Terrace apartments on Kane Street.
Impact Seven vice president Kristine Giornalista described the complex project to bring 50 units of mixed-income housing to the city's North Side as a "labor of love," saying with a chuckle, "It's taken us more than two years to get to this stage," Tuesday during a groundbreaking ceremony.
Impact Seven was chosen by the city's Community Development Committee in August 2016 to develop the city-owned Kane Street site into a facility incorporating one-, two- and three-bedroom units to address the city's affordable housing shortage, including 15 set aside as transitional housing for homeless veterans.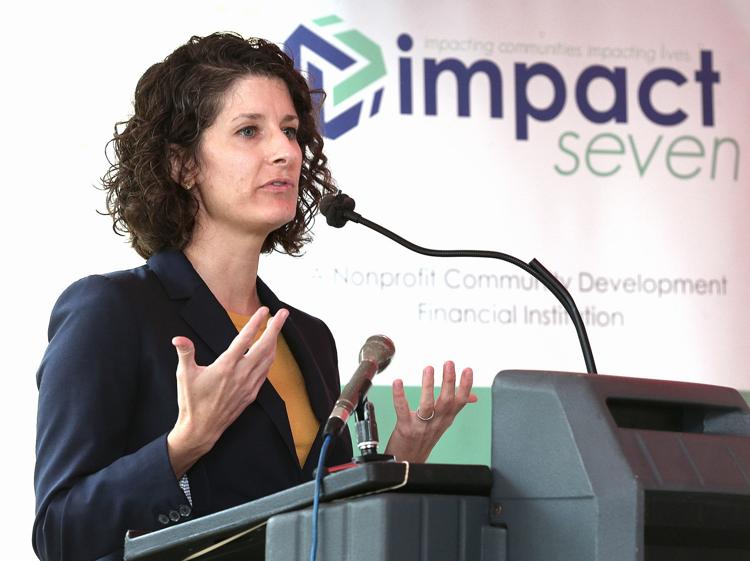 The project was delayed as the realities of working in the floodplain and addressing stormwater runoff — plus changes in the tax credit market — set in.
"As you probably can guess there were more challenges to that than meet the eye," Giornalista said, but she hopes the project can serve as a lesson to other developers who undertake projects in the city.
Giornalista credited the many partnerships formed through the process with getting the project off the ground, specifically those with the Wisconsin Housing and Economic Development Authority, Hunger Task Force, La Crosse Housing Authority and the city of La Crosse.
She also specifically thanked La Crosse Mayor Tim Kabat, who signed on to the Mayor's Challenge to End Veteran Homeless in 2015.
You have free articles remaining.
Register for more free articles.
Stay logged in to skip the surveys.
Kabat said Tuesday that it was hard not to be inspired standing next to the beginnings of the project in the Lower North Side Depot Neighborhood.
"Several years ago we made a determined effort in the city of La Crosse to build more and to help facilitate more affordable housing in our community. We know that it is a very significant need," Kabat said. "It's an ongoing need, and it's something that, frankly, we struggle with each and every day."
The United Way ALICE Report released in August said half the households in La Crosse County — 52 percent — are struggling to make ends meet, and the county's poverty rate rose from 11 to 14 percent from 2016.
Impact Seven has already been awarded 15 federal Veterans Assistance Supportive Housing vouchers to help veterans move into the building and will have three service providers — Couleecap, the Tomah Veterans Administration Medical Center and the Wisconsin Department of Veterans Affairs — around to provide ongoing support including case management.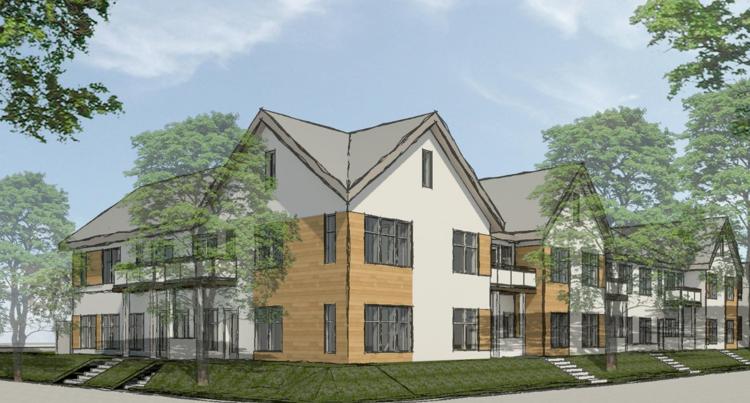 WHEDA chief operating officer Brian Schimming said the state organization was happy to chip in toward the funding, providing tax credits for the 42 affordable housing units.
"When this is done, lives with be changed. People will have better futures. They will have a roof over their head. They will have safe, quality, affordable housing," said Schimming.
The project also includes a community hub for the Hunger Task Force's Kane Street Community Gardens that provides running water, restrooms and a kitchen where the nonprofit organization plans to expand its programming to include cooking and nutrition classes.
The project is slated for completion in June 2019.