The Wisconsin Department of Natural Resources will hold a public hearing Wednesday on a permit to allow a Colorado company to fill Jackson County wetlands for a frac sand operation that is the subject of a lawsuit from neighbors.
OmniTRAX is proposing to build a processing plant and rail terminal fed by an adjacent mine via a nearly 2-mile conveyor belt. According to the application, OmniTrax intends to ship about 3 million tons of sand per year to oil fields in Texas and Montana.
The company says it needs to fill a little more than 4 acres of hardwood swamp land to build nearly 10 miles of rail along the banks of Halls Creek, a class II trout stream. OmniTRAX says this is necessary to fill more than 80 rail cars per day.
The DNR has made a tentative decision to approve the permit pending comments received at Wednesday's hearing. The agency says the project will create habitat fragmentation and has expressed concerns about the impact of lighting on wildlife.
The company has proposed to purchase wetland bank credits rather than doing on-site mitigation.
The permit application was originally submitted in 2015 by the Canadian company Terracor, which later filed for bankruptcy. OmniTRAX, a shipping logistics firm, later acquired Terracor's assets, including rights to the 945-acre site, which straddles two towns about five miles north of Black River Falls.
A group of neighbors has sued to block construction of the project using a novel legal approach.
Three families with adjacent land claim the mine and processing facility would create a nuisance and infringe on their rights to the peaceful enjoyment of their own property. They based their claims on affidavits from people living near other operating mines.
"It's going to be noise, it's going to be light, silica dust," said Tom Lister, the attorney representing the plaintiffs.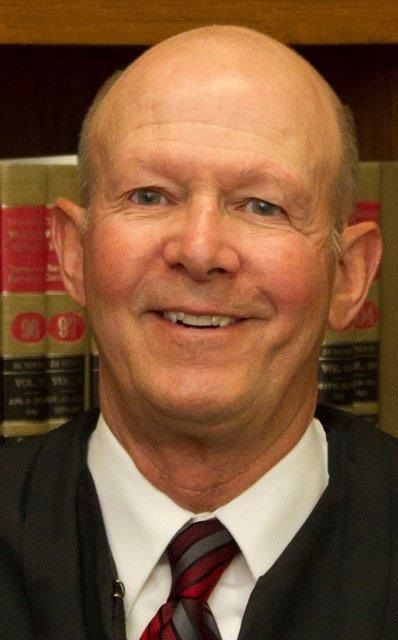 An attorney representing OmniTRAX sought to dismiss the case on the grounds that a mine can't be a nuisance if it doesn't yet exist.
"How would it remotely be appropriate to entertain a request to permanently enjoin a business operation based upon other competitor facilities?" Richard White wrote in a court brief. "(A)ny such attempt would be a violation of the due process rights of OmniTRAX to have the fate of its business operation controlled by that operation alone."
Circuit Judge Scott Horne has yet to rule on whether the case can go forward.
Last year, Horne dismissed a similar nuisance case against AllEnergy Sands, which is seeking to build a 750-acre mine and processing operation several miles away. That case is now before the state court of appeals.
While the project could yet be stopped by the courts, Lister said he has concerns about the permitting process.
"We see the DNR and OmniTRAX getting their way on just about everything," he said. "We're not confident we're going to get a fair and impartial hearing."
Pete Segerson was one of two new supervisors elected to the Adams town board last year after the previous board violated open meeting laws and granted a zoning change for two crucial 40-acre parcels on what board members later said was misleading information about the scope of the project.
A former fisheries supervisor for the Wisconsin DNR, Segerson said the project should not be located so close to Halls Creek, which supports numerous species of "special concern."
"I understand society has a need for industrial sand," Segerson said. "I just think there's good places, bad places and better places to site it."