Yatha was tortured in his village in Myanmar, tossed in the river and left for dead.
Zaina of Baghdad witnessed her uncle's murder, haunted by her mother's screams.
See, starving for months in the in a jungle in Laos, grew so weary she saw death as "unimportant."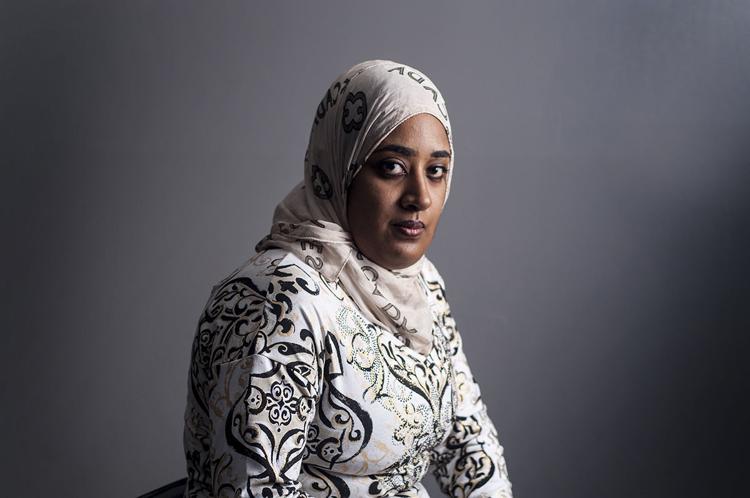 These are some of the people and stories captured by documentary artist James Bowey, formerly of Winona and currently based in Chicago, who will speak and present his exhibit "When Home Won't Let You Stay: Stories of Refugees in America" from 6 to 8 p.m. Wednesday at the La Crosse Public Library.
The program will explore the plight of displaced individuals worldwide, chronicling their struggles and personal perspectives through image and words. As immigration issues continue to polarize, sparking tension and inciting vitriol among political parties and citizens in the United States, the exhibit aspires to start conversations on empathy, nationalism, policies, attitudes and human rights.
"The program goes far beyond pictures and stories," Bowey says. "It's a more depthful consideration of what it means to be human."
Bowey, who has covered global and national issues and atrocities including the war in Bosnia and Hurricane Katrina, has had his work featured in prestigious media outlets including The New York Times and Time Magazine.
A former photojournalist at the Winona Daily News and educator at Winona State University, Bowey concentrated on refugees in Minnesota for the first incarnation of "When Home Won't Let You Stay," with profiles on immigrants from countries including Somalia, Thailand, Iraq and South Sudan.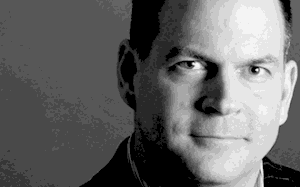 The project started in 2015, when the shifted view on refugees as people to be be welcomed to people to be feared became more apparent, Bowey says.
He shadowed area refugees in their homes, snapping portraits and listening and transcribing as they detailed their experiences, distilling their words to what he considers "found poems" to accompany their image. The approach is designed to engage the "empathetic imagination of the viewer," rather than coming from a place of judgment.
"The library is proud to be able to host this program and exhibit about such a timely topic," says Barry McKnight, programming and community engagement coordinator for the La Crosse Public Library. "For immigrants and refugees across the country, public libraries serve as a resource and safe place, from having English-as-a-second-language materials to citizenship exam study guides to access to the internet for folks trying to connect with family and friends back home or to access government information.
"What's more, libraries are one of the few places in our society where you can mix with people from all kinds of different backgrounds and experiences on a day-to-day basis, especially without the expectation that you must spend money. This means that libraries can serve a real role in providing a sense of community to people newly arrived to our country. Libraries are for everyone and the La Crosse Public Library is proud to serve in that capacity."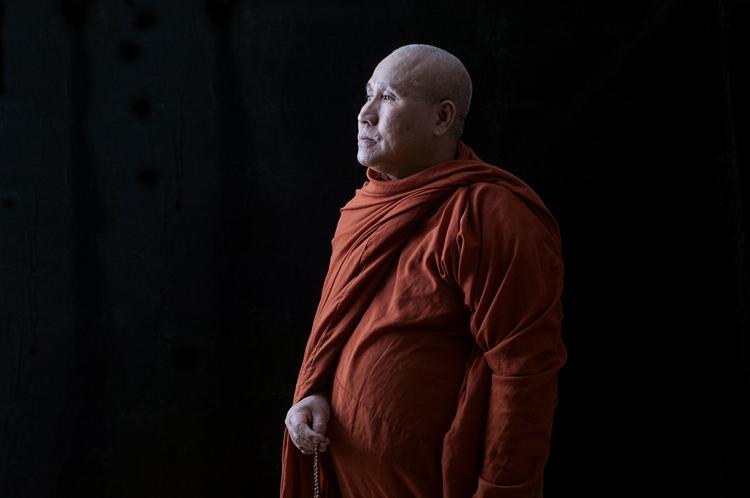 You have free articles remaining.
Register for more free articles.
Stay logged in to skip the surveys.
The latest figures from the UN Refugee Agency show there are 70.8 million forcibly displaced people worldwide — one every two seconds as a result of conflict or persecution — which is the highest number in U.N. High Commissioner for Refugees history. Of those, 41.3 million are internally displaced; 25.9 million are refugees, the majority from Syria, Afghanistan and South Sudan; and 3.5 million are asylum seekers.
According to the National Immigration Forum, in fiscal 2016, the U.S. admitted almost 85,000 refugees. The next year, the number dropped to 54,000. In 2018, President Trump cut the refugee admission cap to 45,000, "the lowest since the enactment of the Refugee Act of 1980." For 2019, the cap was slashed to just 30,000.
In his artist statement, Bowey notes, "The number of globally displaced people has risen dramatically in recent years, and is expected to continue to rise in response to ongoing conflicts, poverty, and climate change. However, fears of terrorism and economic dislocation have created social and political pressure to exclude refugees from the United States.
"These challenges force us to consider the basic human rights of all, and our global responsibilities to others. One of the most difficult things a person ever does is to truly see another. But if we really look at someone and consider their story, we discover the shared humanity that links us all. That is the hope for this work: to find ourselves in each other, one photograph at a time."
The exhibit has traveled to both red and blue states, and Bowey stresses it is not politically minded, but people minded, and has an uplifting message of hope.
"This is not polemic — it is a deeper consideration of human connection," he says.
While there are moments of contention at some of the programs, Bowey has seen the incredible impact "When Home Won't Let You Stay" has one both sides of the spectrum. One individual, who came into the program with a firm anti refugee resettlement stance, stood up and cried at the conclusion, saying how much it had changed his perspective.
"When we bring people together at the level of authentic storytelling, it's amazing what it does to the level of division," Bowey says.
Representatives of the La Crescent Public Library, which hosted Bowey as a speaker last spring, say the stories he shared were enlightening to attendees.
"I think the greatest reaction of people was the impact of getting a real, intimate perspective of what people are going through and what brought them to Minnesota," said La Crescent Public Library assistant Kristin Boeshans. "And what we can hopefully take away about how to treat people with empathy."
Additional facets of "When Home Won't Let You Stay" include a social media forum, which is used to share stories, information on supporting agencies and initiate a dialogue, and a multimedia web application featuring the photos and narratives. Also part of the project are public art installations using posters or cards, the traveling photo exhibit, and a community discussion outline.
Photos from the exhibit will remain on display through Sept. 30 at the La Crosse Public Library. Also on display at the library is an exhibit on Cuban migration in the 1980s, displayed on the second floor near the archives area.