Domestic violence continues to be a gendered crime in La Crosse County.
"Overall, women bear the brunt of violence in our society in La Crosse," La Crosse County District Attorney Tim Gruenke said.
Eighty percent of those convicted of domestic violence charges in La Crosse County between 2013 and 2016 were men, according to the Wisconsin Department of Justice.
There used to be a tendency for the justice system to remove husbands or fathers from the home and forbid them from contacting the victim as a matter of course, which ultimately disincentivized reporting crimes, according to La Crosse County Circuit Court Judge Ramona Gonzalez, who is also the president of the National Council of Juvenile and Family Court Judges.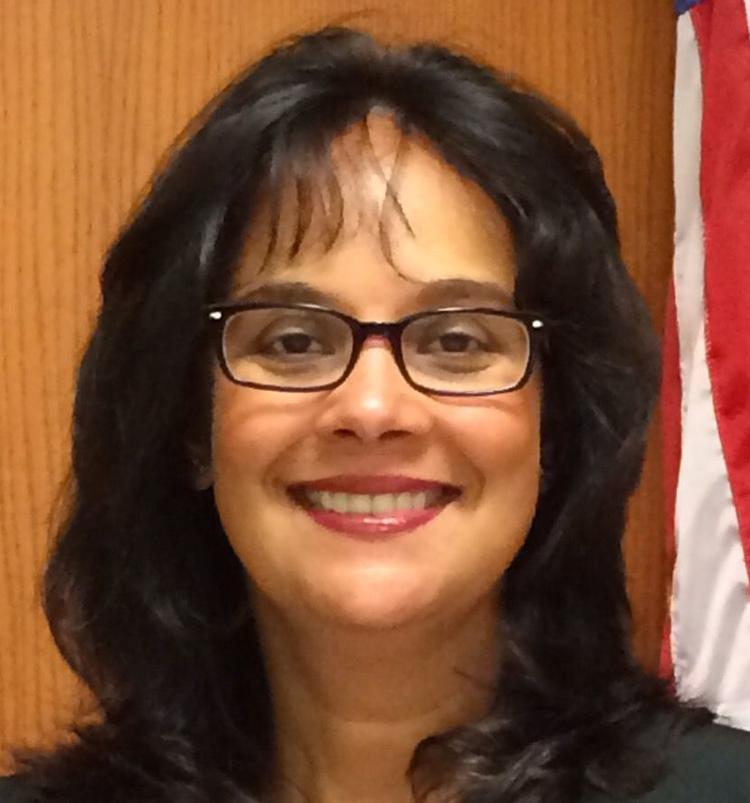 "We make ourselves feel really good, but we create havoc in people's lives," Gonzalez said.
The woman left at home still needed someone to split rent with, to share child-care duties and handle other problems.
"That's not how people live their lives, and so what was happening early on was we would have these no-contacts, and people wouldn't abide by them," Gonzalez said.
It wasn't just the men violating the no-contact orders. It was the women who were contacting the men to try to deal with their financial situation.
"We the system were empowering the person using power and control over their spouse or their girlfriend or their mom or anybody else, because they were caught in this, 'Judge told you you couldn't see me, but here you are. Can't call the cops now,' " Gonzalez said.
That added another layer to the existing barriers to reporting domestic violence.
"It's a lot harder than people might think to just leave a relationship, and sometimes they don't want to leave the relationship. It's been a good relationship for five years, then there's one incident that happens. They just want this to stop," Gruenke said.
When New Horizons executive director Ann Kappauf was being abused in an earlier relationship, she never contacted law enforcement, even when it went on for years.
"I never told anybody. I didn't tell my best friends; I didn't even tell my mom and my dad or my sister. I never reached out to police," Kappauf said.
She felt responsible for his behavior and then even guiltier for letting it happen to her.
It's a sentiment advocates hear a lot, she said.
"If you would have had dinner at the table at the moment he walked into the house and it was hot, he wouldn't have slapped you and pushed you around," Kappauf said.
It's embarrassing, and it's also not something that happens all the time.
"There's those honeymoon periods also, where your abusive partner will be mentally, physically or emotionally abusive to you, but then go weeks or months at a time where there's nothing happening," Kappauf said.
Barriers to reporting
It's common for neither person involved to want to talk to police initially, and victims are inclined to minimize the damage after charges are brought.
"When you talk about domestic violence, you're talking about reporting a crime by someone you by definition have some connection to. So hurting them, reporting them, by definition will have some impact on you," Gruenke said.
When people are sharing child care or a home and expenses with the perpetrator, pressing charges can completely upend their lives.
"When you're in a relationship, what happens to one person somehow affects the other person," Gruenke said.
If the person is convicted, it could mean a loss of income, the loss of someone to split the rent. If they live together and the perpetrator gets a fine, the victim shares the financial burden. If the perpetrator and victim have children together, it impacts them, maybe taking away a caregiver.
You have free articles remaining.
Register for more free articles.
Stay logged in to skip the surveys.
"It's a tough decision to report and then once reported, it's really tough to follow through," Gruenke said. "All those factors are really hard to overcome. It puts them in a tough spot."
Wisconsin's mandatory arrest policy made it tougher on victims, especially when prosecutors pursued charges without taking into account how it affected them. While the victim may have called police the first time, they would be even more reluctant to get law enforcement involved later.
"They wouldn't call back in the future if something happened because they didn't think they had a voice," Gruenke said.
Rather than pursuing a conviction right away, Gruenke's office looks for ways to keep the victim safe and give her support when she is ready to leave.
"She may not be ready to leave right now, but let's try to put in place a system where she'll call again if something happens," Gruenke said.
It's a balancing act when it comes to listening to victims and holding perpetrators accountable.
"We try to not make (victims) make that decision alone because it's really tough on them, but we also don't want to completely not listen to them at all. It's so difficult," Gruenke said.
While the system has come a long way, Gonzalez said it had a long way to go.
"We're still not doing a good job, and I don't know if we ever will please the survivors all together, because we have a goal, they have a goal, we have a mission and they have a mission, and they don't necessarily meet," Gonzalez said. "But we've got to find common ground in the middle, so we provide safety while at the same time empowering the victim survivor, rather than giving support and cover to the individual who has committed crimes."
Effects on children
The justice system has to take into consideration not just the victim and offender, but also their children.
During the past decade, experts in family and circuit courts have been talking a lot about adverse childhood experiences — called ACES — and what that means for kids in tough situations, said La Crosse County Circuit Court Judge Gloria Doyle.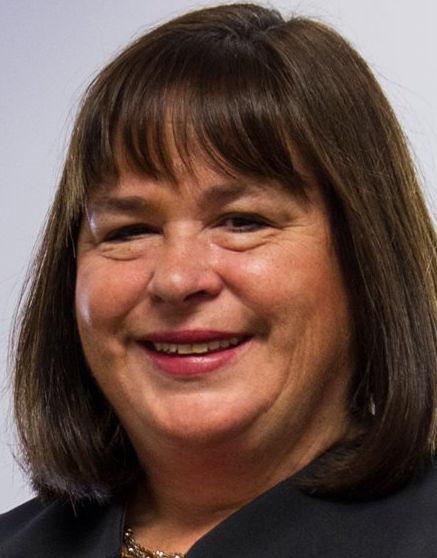 "So the reason we've been talking about adverse childhood experiences is there was a study that indicated that if you have four or more ACES, four or more adverse childhood experiences, many things will happen in your life," Doyle said.
It could mean a shortened life-span, increased vulnerability to mental or physical illness and increased likelihood to carry those experiences into adulthood.
"Domestic abuse (is) certainly one ace, divorce in the family is another ace, a parent going to prison, parents separating and a parent dying, a parent with mental illness, a parent who is a domestic abuser, even after the abuse stops," Doyle said.
The brain's primal instinct consists of fight or flight, freeze or flee, similar to a deer in headlights freezing.
"The frontal cortex is the one that gives humans the ability to think through something from the start to the finish and that can be affected. And children who have had these adverse childhood experiences, especially domestic violence, right? They're very much in that fight, flee or freeze mentality," Doyle said.
That mentality makes coping with not just their home life, but everything in their life, more difficult.
"Imagine if that's the context of your brain after you've left home in the morning, how difficult it is going to be to make it through math class because you're still like, 'Is my mom OK? Am I OK? What's going to happen when I get home? How could I have avoided that situation? Is it my fault? You know, is my sister safe?'" Doyle said. "So there's just a whole lot going on for those kids that not every kid in the classroom is having to deal with on top of math class."
But at the same time, children love their parents, and removing a parent from a child's life causes another type of trauma on top of what they're already dealing with. The kids want to see their parents.
"We can make it supervised visits to begin with. We can make an unsupervised if things are going well, and some of it is also skill building," Doyle said.
Removing the child from the house is a last resort.
Those ACES can also create future offenders.
"So maybe his dad left home, maybe his mom was an alcoholic, maybe he was abused, maybe he had someone in his family die. So, OK, he's up to four ACES. So he's got a lot of trauma he's dealing with. So sometimes it is true that if we do some behavioral modification counseling that he can change," Doyle said.