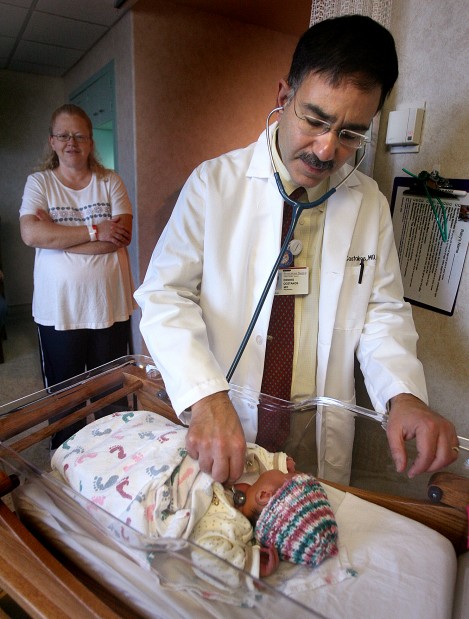 Dr. Dennis Costakos of La Crosse made U.S. News and World Report's list of the top 4 percent of neonatal-perinatal specialists in the country.
Costakos, 55, who has been at Mayo Health System-Franciscan Healthcare since 1989, is the only doctor in the Coulee Region included in the listing of top doctors the publication posted on its website Tuesday.
"I was a little bit surprised but happy to be listed," Costakos said of the recognition, which the magazine bases in part on peer recommendations, patient outcomes and research. "It indicates we do a lot of high-quality care here."
The listing doesn't rank the doctors within categories but lists them by ZIP codes. Costakos is the only one from this region on any specialty list.
The listings are part of U.S. News' rankings of the top hospitals in the country, in which Mayo Health Systems of Rochester, Minn., finished third, behind first-place Johns Hopkins University Hospital in Baltimore and No. 2 Massachusetts General Hospital in Boston.
"It's nice to have La Crosse on the scene," Costakos said. "It shows it's not just Rochester — it can happen in La Crosse, too."