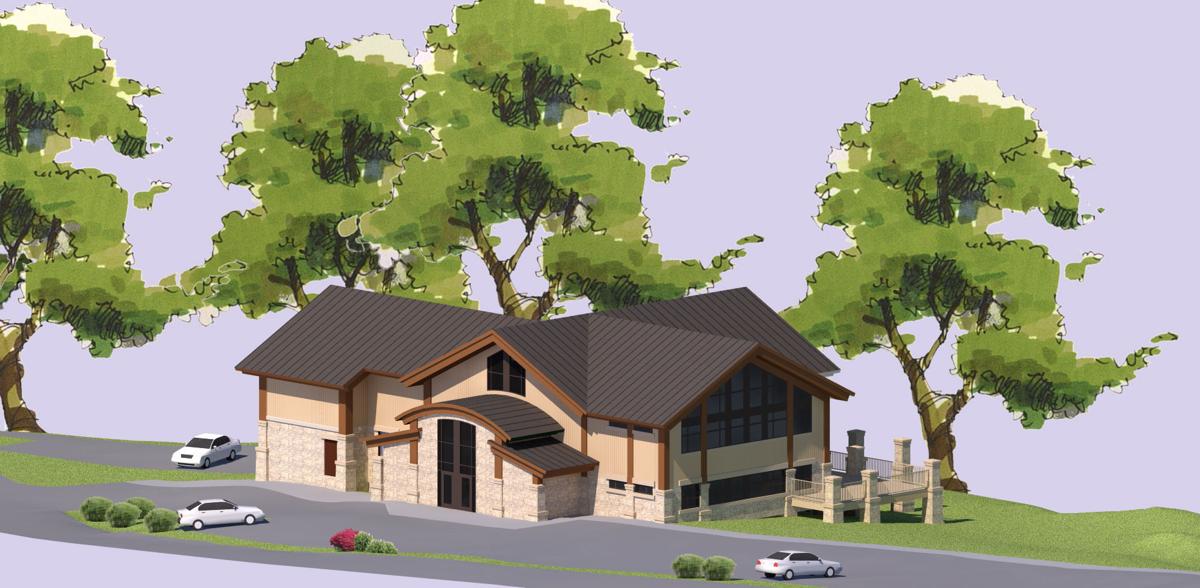 LANSING, Iowa — Allamakee County Conservation Foundation last week announced the kickoff of the public phase of the Beyond The Plateau capital campaign to build the $3.6 million Driftless Area Education and Visitor Center.
Foundation celebrated having already secured $3.3 million in funding with a program and tours of the property at 1944 Columbus Road.
The 10,000-square-foot, three-level Driftless Area Education and Visitor Center will be a tourist destination, housing interpretive and dimensional displays and covering topics such as geology, limnology (rivers/streams), archaeology, conservation and wildlife studies, river town industries and economies, American Indian cultures, local history and more.
"We're very excited to announce today that the Vision Iowa board has awarded our project a highly competitive CAT grant for the full-asking amount of $486,386, which means we now have 92 percent of funding secured at public kick-off," said Jane M. Regan, capital campaign co-chairwoman and Iowa Mississippi River Parkway commissioner.
Allamakee County tourism contributes nearly $40 million to the local economy. The visitor center will provide meeting and office space for public use, multiple observation decks, recreational trails, and classrooms and group learning spaces to educate visitors on the importance of the Driftless Area.
Total construction cost for the project is estimated at $3.6 million. ACCF was awarded a $1.3 million National Scenic Byway Grant, the largest amount awarded by this organization to an Iowa entity.
Construction on the Driftless Area Education and Visitor Center is expected to be completed this fall, and it will be a free attraction open to the public.