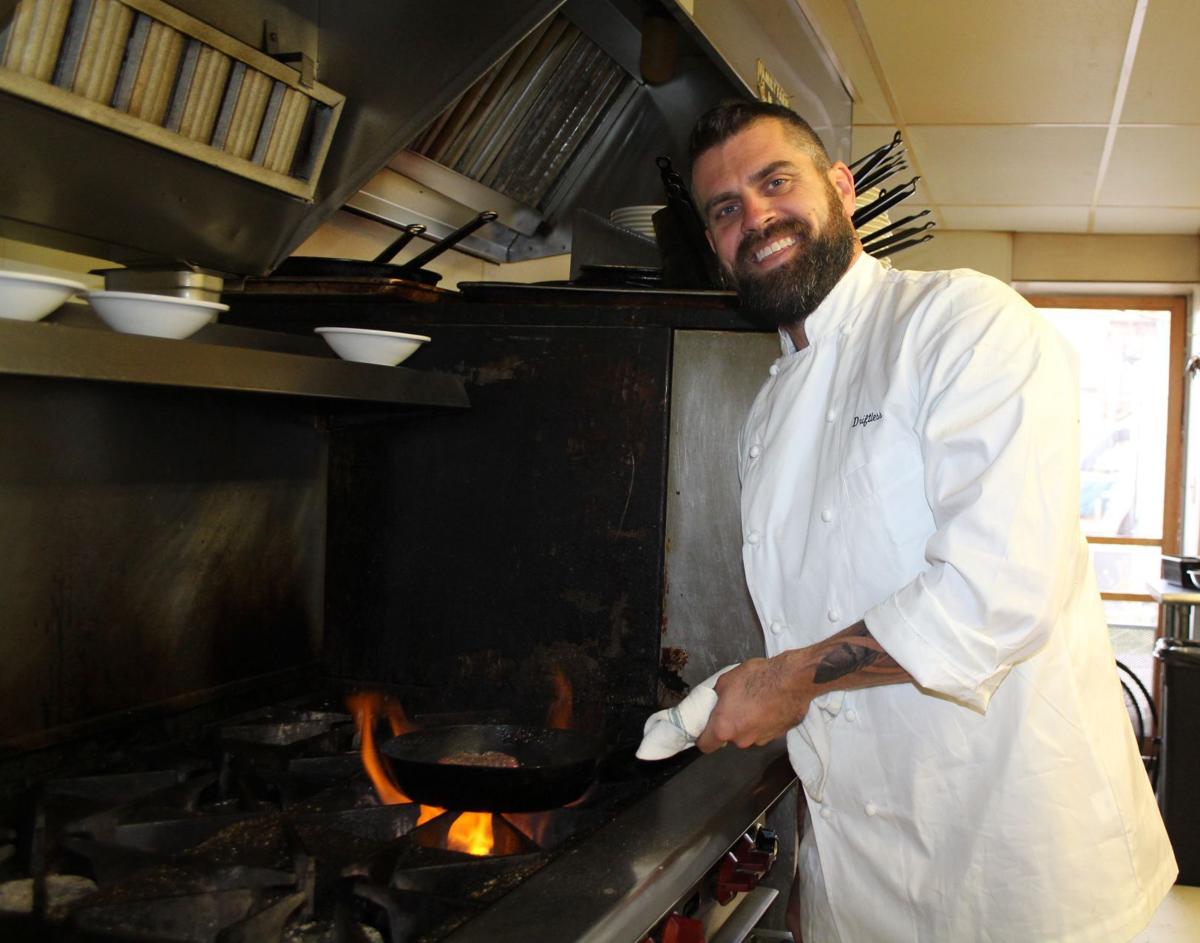 VIROQUA — Driftless Cafe chef Luke Zahm, who has owned the downtown Viroqua establishment with his wife, Ruthie, since 2013, is among seven Wisconsin semifinalists in the best chef in the Midwest category. 
Zahm and the other restaurant and chef award semifinalists for the 27th annual James Beard Foundation Awards received an email the day after Valentine's Day.
"Ruthie and I were going to go for a walk on the MVC and take the day as it came to us," he said. "I got out of the truck (and saw the email). It was surreal; you would never think this would happen in Viroqua. It was very overwhelming."
The first person Zahm called was a man who at one time worked at the cafe as a chef. The next call was to his brother in Austin, Texas. "He's a foodie and was blown away."
He then received a phone call from a reporter with Wisconsin Public Radio.
"That's when we decided to go back to Viroqua. When we got to the cafe people knew about it."
According to a press release from the James Beard Foundation, the foundation holds an online open call for entries beginning in mid-October. This year, more than 24,000 entries were received, a list the Restaurant and Chef Committee reviews to determine eligibility and regional representation.
"Waking up on Thursday morning ... It's an amazing thing," Zahm said. "There's lots of anxiety because we don't know the next step."
"We are the first restaurant between Minneapolis and Madison (to receive a nomination)," he said. "It's very unprecedented to have a restaurant in a rural demographic."
Zahm said people are paying attention to what's happening in Vernon County, whether it's the Kickapoo Valley Reserve or trout fishing.
"It's awesome, but there is tremendous pressure. We don't want to let ourselves or anyone down. You don't want to change or change too much. We'll keep doing what we've been doing."
Zahm credits the farmers for making the cafe a success.
"It's a fact that we live in the highest concentration of of organic farms in the U.S.," Zahm said. "We work with a network of farmers where we can buy good food year round."
He said the community has also played a role. "We have a motto that we are a bridge for growth and a vehicle for the future. This region is gorgeous, and this is what we want to show."
This year's full semifinalist list can be found at jamesbeard.org/awards. The James Beard Foundation will announce the finalists for all award categories during a press conference March 15 at a.o.c. restaurant in Los Angeles. Nominations will also be announced live via the foundation's Facebook Live video feed at facebook.com/beardfoundation and in real time on Twitter at twitter.com/beardfoundation.
Get local news delivered to your inbox!
Subscribe to our Daily Headlines newsletter.