The La Crosse County Health Department is investigating eight cases of a "particularly nasty form" of the e-coli bacteria that forced the hospitalization of six children.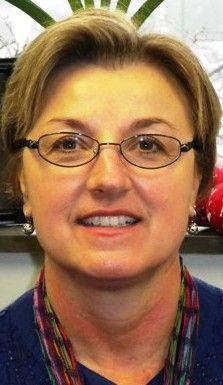 Some of the children have recovered and been released from the hospital, said Paula Silha, education manager at the Health Department who declined to name where the children live for privacy concerns.
The families are concerned about messages that might appear on social media, in particular, Silha said.
E-coli is a bacterial infection that is more common during the summer months. Cases can be linked or individual.
The variant in these cases, e-coli 0157, is "a particularly nasty form, which produces a toxin that can be harmful to the body organs such as the kidneys," Silha said.
The hospitalized children had developed hemolytic uremic syndrome, a toxin that can damage kidneys, she said.
This form also is called shiga toxin-producing escherichia coli, and the Health Department is working with the Wisconsin Division of Health to contain the outbreak, Silha said.
The ongoing investigation has not identified a single source of infection or contamination.
The first reports came in early in the month, and additional people are being tested, she said.
E-coli is transmitted by eating contaminated food or water and by contact with fecal material from infected people or animals, she said.
Annual reports for the past several years indicate an average of two to three cases a year, although 30 were counted last year, Silha said, adding, "I cannot tell from the annual report if they were all related to one outbreak or if they came in a few at a time.'
You have free articles remaining.
Register for more free articles.
Stay logged in to skip the surveys.
Person-to-person spread of bacteria is possible and may occur in family settings, day care centers and nursing homes. Children younger than 5 and the elderly are the most susceptible to infection from e-coli.
Signs and symptoms of e-coli 0157 infection or STEC include severe abdominal cramps and loose and bloody diarrhea. Symptoms occur an average of three to five days after swallowing the germ.
Some individuals become infected but do not develop symptoms. People do not develop immunity to E-coli.
Parents and caregivers whose children have persistent diarrhea, such as for two to three days, should consult their child's doctor, keep the child out of day care and school and follow extreme hand hygiene to prevent the spread of the bacteria.
Testing for E- coli is done by sampling the stool and culturing the bacteria in a laboratory. It can take several days for results to be completed.
Precautions for the public include:
Washing hands with plenty of soap and water. Special attention should be given to washing hands after using the bathroom, when changing diapers, before preparing food and eating and after coming in from outside activities.
Parents need to supervise hand washing for their young children to ensure adequate washing.
Parents and caregivers should keep ill children out of school and day care their medical adviser approves returning. The Health Department recommends children stay home until they have been symptom free for 48 hours (two days).
"Hand washing is the big thing in infection control," Silha said. "E-coli is always around," but this outbreak is particularly concerning, she said.