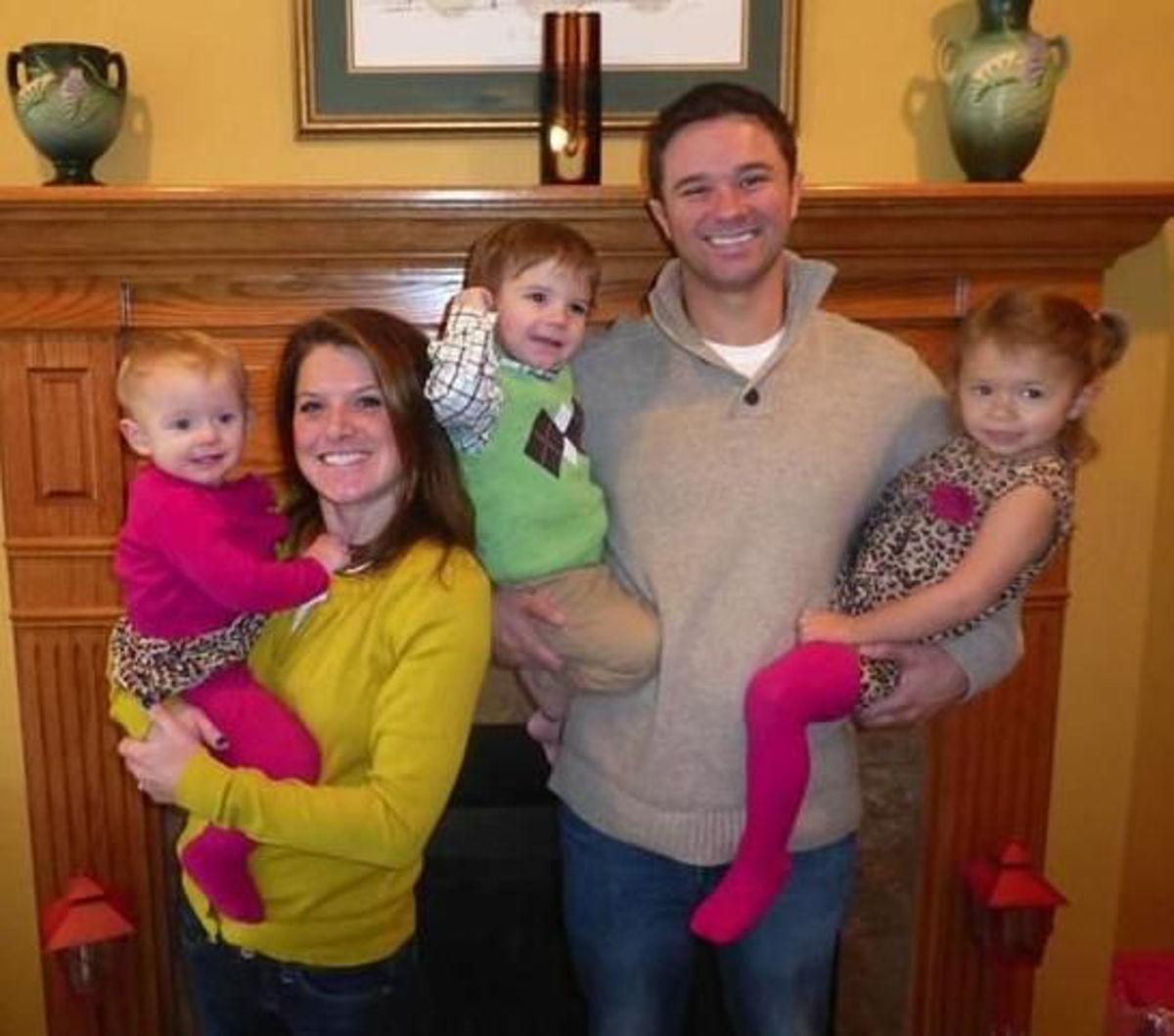 BURLINGTON — Tuesday was a day of elation mixed with sorrow for Burlington's Nathan Libbey.
Libbey saw eating disorders legislation he championed pass the U.S. Senate as part of a wide-ranging health care bill which now goes to President Barack Obama.
Libbey began advocating for the bill after the death of his wife, Jennifer, who suffered from bulimia. She always wanted to "shout from the rooftop" once she beat the disorder, Libbey said. While she wasn't able to do that, Libbey said, he's excited others may benefit.
"Jennifer and I frequently discussed the power her voice would have once she defeated her eating disorder," Libbey said. "There is an adage that negative voices always play the loudest. Unfortunately, her voice resonated with lawmakers from the grave and not from a pedestal of triumph.
"Today, however, she is triumphant, our children are triumphant and individuals with eating disorders in Wisconsin and throughout our great nation are triumphant."
Insurance change key
Jennifer Libbey taught kindergarten in the Burlington Area School District until her death on Aug. 14, 2014.
After she died, Nathan Libbey contacted the Eating Disorders Coalition and traveled to Washington, D.C., to lobby legislators on the bill. It's named the Anna Westin Act, after a Minnesota woman who struggled with anorexia and committed suicide at age 21.
Among other things, the measure clarifies law to improve health insurance coverage for eating disorders and residential treatment. That's a big deal, Libbey said, noting residential care could otherwise cost almost $100,000.
The legislation also provides resources for training for health professionals as well as education and prevention help for the public.
The bill, which advocates say is the first legislation on eating disorders passed by Congress, was co-sponsored by U.S. Sen. Tammy Baldwin, D-Wis.
"I have heard from far too many Wisconsin families like the Libbeys who have struggled to find the quality eating disorder care and treatment that they need," Baldwin said in a statement to The Journal Times. "The passage of the Anna Westin Act will take critical steps to improve health coverage and enhance prevention, treatment, and early diagnosis to better support the 192,000 Wisconsinites who are battling an eating disorder."
The Anna Westin Act was part of the 21st Century Cures and Mental Health Reform Act, which overwhelmingly passed the House 392-26 and the Senate 94-5. Obama has said he will sign the bill.
Besides eating disorders, the $6.3 billion package allocates money toward efforts such as cancer research and battling drug addiction. Most notably, the legislation invests $1 billion to fight the opioid epidemic.
"Jennifer and I frequently discussed the power her voice would have once she defeated her eating disorder. There is an adage that negative voices always play the loudest. Unfortunately, her voice resonated with lawmakers from the grave and not from a pedestal of triumph."

Nathan Libbey