The October Economic Indicators event at UW-La Crosse will take a closer look at Wisconsin's fledgling hemp industry.
After a federal law change, Wisconsin lawmakers last year legalized the growth of industrial hemp, which can be used to make oil, seed and fiber.
Proponents of hemp point out that the plant can be used to produce CBD — a new and popular treatment for pain, anxiety and other ailments — and can help supplement the income of struggling dairy farmers.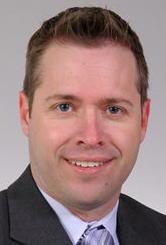 The Economic Indicators event will run from 7 to 9 a.m. on Thursday, Oct. 3, in The Bluffs at the UW-La Crosse Student Union.
Speakers will include Taggert Brooks, an economics professor at UW-L; Scott Birrenkott, assistant director of legal at the Wisconsin Bankers Association; Brian Kuhn, director of the Plant Industry Bureau of the Wisconsin Department of Agriculture, Trade and Consumer Protection; and Abbie Testaberg, founder of Whole Plant Technologies.
The event is sponsored by State Bank Financial in collaboration with the UW-L College of Business Administration and the La Crosse Tribune.