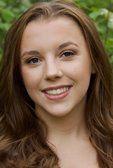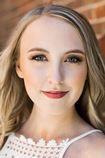 Graduation ceremonies are tentatively set for July 25, time and place TBD.
Valedictorian: Sara Ziegler. Salutatorian: Joslyn Hanson
Parker Allen, Cody Anderson, Kendall Apfel, Allison Arentz, Ethan Ashbeck, Shanda Athnos, James Barlow, Jr., Anna Baumel, Nathan Becker, Sierra Betts, Daniel Black, Grant Bohnsack, Hannah Brenengen, Hunter Busse, Kaylee Cannon, Abbie Cavadini, Everado Cisneros-Madrigal, Margaret Cronk, Kendra Davidson, Emma Deal, Aidan Donahue, Mathias Dummer, Adriana Eddy, Colton Faas, Ryan Fell, Taylor Feyen, Mahlivanh Fleckenstein, Zachari Freit, Zachary Friell, Dawson Frydenlund, Emily Gautsch, Kara Gavaghan, Gavin Genz, Hunter Gerke, Alexis Giblin, Isaak Glick, Wyndsor Goodenough, Ethan Gregerson, Gracie Greiner, Yana Grueneis, Hallie Halverson, Carsten Hansen, Meghan Hansen, Tristan Hansen, Joslyn Hanson, Marissa Harris, Joshua Hauser, Samuel Hemp, Taylor Hennessey, Summer Houck, Dawson Hougom, Jena Hull, Chloe Ipsen, Mya Jacobson, Zoe Johnson, Austin Kast, Justin Kettner, Carson Koenen, Hanna Kohlmeier, Holly Kohlmeier, Samantha Kothari, Kasaya Krause, Keegan Kuehl, Elijah LaFleur, Morgan Lance, Megan Lassig, David Lattos, Matthew Leahy II, Asthon Lincoln, Kirin Linse, Alexa Lovejoy, Brandon Lun, Katie Maliszewski, Jacob Martin, Everett Michael, Christopher Modlin, Carter Morris, Quinten Morris, Carissa Morrison, Colton Muellenberg, Haley Nelson, Matthew Neuverth, Dylan Noel, Jackson Odenbach, Chayce Pettis, Lawrence Randall, Ryley Rasmussen, Therrick Roberts, Jr., Julia Russell, Taylor Sackett, Uziel Sanchez-Quevedo, Jack Sandvig, Ethan Scafe, Jalen Schams, Annamarie Schlecht, Rebecca Schmidt, Blake Scholl, Jesse Scholze, Maxwell Schumacher, Autumn Schuster, Jacob Schwalbach, Austin Sevier, Liam Sjoquist, Sterling Skrede, Abigail Solberg, Garrett Spafford, Sawyer Springborn, McKenna Stadtler, Breeanna Stedman, Julia Stoleson, Tristyn Subbert, Alyssa Szewczyk, Trevor Trautsch, Jade Turnipseed, Jillian Wakefield, Alexa Wehling, Hunter Wehrenberg, Samuel Weigel, Samara Wheeler, Chloe White, Evan Willman and Sara Ziegler.
Be the first to know
Get local news delivered to your inbox!