Andrew Kyle has always been the kind of person who can talk and get along with anybody.
Then he began doing police work.
"In that capacity, it was just different. You're working with people in a different way than just having a normal conversation with them," said Kyle, a senior at Viterbo University and a volunteer patrol officer for the town of Campbell.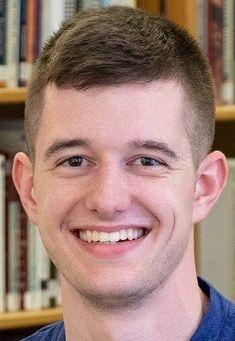 "I think I've gotten better at it, just through practice," he said. "You're dealing with people who are angry or upset, and you just have to be with them, work with them, and make sure they get the help they need."
When it comes to people skills, Kyle and other aspiring police officers have gotten an assist from Viterbo's criminal justice department, which recently overhauled its curriculum to focus on community-oriented policing.
The department even changed its name — to criminal and community justice — to reflect the new emphasis.
Marlene Fisher, the department chair, said the change is intended to both modernize the curriculum and boost enrollment at a time when fewer students are pursuing careers in criminal justice.
It turns out that a focus on community-oriented policing not only puts students in the seats — it makes life easier for civilians and officers alike.
"It definitely builds more trust, having officers out there in the community," Fisher said. That trust leads to more positive interactions between residents and police, "and it helps officers find solutions or find criminals when people feel comfortable talking to them."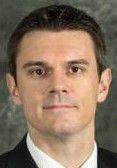 Ryan Anderson, a professor in the program, said he's finding all sorts of ways to get students into the community, from class trips to social service agencies, to assignments in which students create podcasts on social issues.
You have free articles remaining.
On top of that, the students have been gaining experience through internships. While many intern locally, some have found niches in much larger agencies: the drug division with the Chicago Police Department and the homicide division with the Las Vegas Police Department.
"There's a lot of distrust in the community toward the police," Anderson said. "There needs to be an emphasis on working with the community, being a part of the community, rather than treating them all like suspects."
Both Anderson and Fisher noted that community-oriented policing makes financial sense.
Today, there are four times as many people in prison as there were in 1980, and many of them are nonviolent offenders.
Incarceration is a financial drain for a number of reasons: It costs $100 a day to accommodate a federal inmate, according to the Federal Register, and each person who enters the prison population represents one fewer person in the civilian workforce.
"There are a lot of things we can do rather than gobble people up, throw them in prison and make them disappear," Anderson said. "A lot of times, police officers can take care of an issue before it becomes a big problem or turns into an actual crime. But you really need to integrate with the community."
Many nonviolent offenders, Fisher added, would benefit from placements in treatment centers or other community alternatives to prison.
"Keeping them in the community and making sure they have those connections is just so important," she said. "Instead of locking them up, we should be giving people a chance."
In his work with the Campbell and La Crosse police departments, Kyle has seen the benefits of community-oriented policing firsthand.
Sometimes, it means building relationships with people before they're ever questioned about a crime or infraction. And sometimes, he said, it means being patient with people when they're angry or upset about the larger situation.
"It reminds me of something I heard a long time ago: As a police officer, you're not dealing with people. You're working with them," Kyle said. "A lot of people say they became a police officer because they want to help people, and I think that's the biggest thing for me. I want to make a difference in someone's life."
"Keeping (police) in the community and making sure they have those connections is just so important. Instead of locking them up, we should be giving people a chance." Marlene Fisher, Viterbo department chair

"You're dealing with people who are angry or upset, and you just have to be with them, work with them, and make sure they get the help they need." Andrew Kyle, a senior at Viterbo and a volunteer patrol officer for the town of Campbell