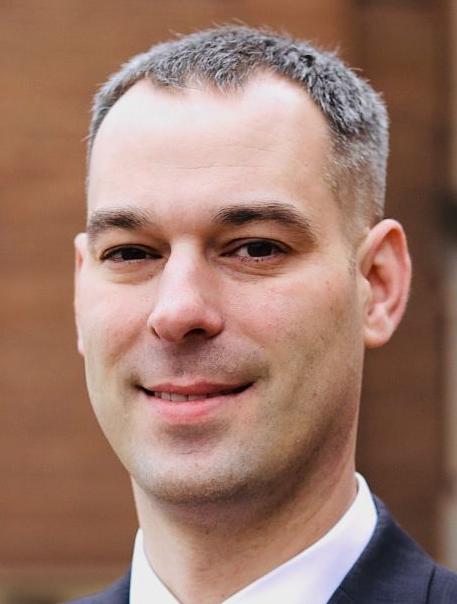 The La Crosse School Board unanimously approved the hiring of Aaron Engel as the district's new superintendent Monday night, ending its months-long search.
Engel, who is district administrator for Gale-Ettrick-Trempealeau schools, will assume the position on July 1.
"I'm incredibly excited by this opportunity, and I cannot wait to get started," Engel said at the meeting Monday evening.
"And hopefully Randy clears this whole thing up by July 1 and we can walk in like none of it ever happened," he added, referencing the school closures due to the COVID-19 outbreak.
The district started searching for a replacement for current superintendent Randy Nelson last year, after he announced his retirement in October 2019.
He had been with the district for 11 years, including the past eight as superintendent, and is closing out nearly four decades in education.
The two other candidates in the race for the position were Stacey Everson, director for secondary education at La Crosse School District, and Rainey Briggs, director of elementary education for the Middleton-Cross Plains Area School District near Madison.
"What I'm excited about Dr. Engel being able to bring with him in the superintendent role, is he has the experience as a classroom teacher and experience as an administrator for several years," said Laurie Cooper Stoll, the school board president.
"We were very impressed with his commitment to educational equity," she added, emphasizing that equity has been a main focus for the district in recent years. "He has been working on closing educational gaps and creating equity in schools as well."
Engel holds a bachelor's degree and doctorate from UW-Madison and a master's degree from UW-Superior.
He previously worked as middle and high school principal for the School District of Auburndale near Marshfield, Wis., before starting at G-E-T as superintendent.
The school district's hunt for its new superintendent was just tapering off as the unprecedented pandemic efforts hit schools around the state.
"Obviously the board believes that Dr. Engel would rise to the occasion," Cooper Stoll said.
"What I'm excited about Dr. Engel being able to bring with him in the superintendent role, is he has the experience as a classroom teacher and experience as an administrator for several years." Laurie Cooper Stoll, school

board presidentt
"What I'm excited about Dr. Engel being able to bring with him in the superintendent role, is he has the experience as a classroom teacher and experience as an administrator for several years."

Dr. Laurie Cooper Stoll, the school board president