A guest lecturer will argue that pornography corrupts the brain and erodes relationships during an appearance at the University of Wisconsin-La Crosse on Thursday.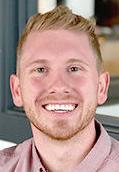 Parker Hymas, communications manager for Fight the New Drug, an anti-porn organization out of Salt Lake City, will speak at 8 p.m. in the Bluffs Room of the Student Union.
Leaders from Cru, a Christ-based student group, said they have tried for years to book a speaker from Fight the New Drug, redoubling their efforts after a porn star's controversial lecture at UW-L during the fall semester.
"We wanted our community on campus to just hear the facts about pornography and the true effects of it. A lot of people look at it for pleasure, and they're not aware of what's occurring in our brains," said Cru President Hannah Bontrager, a junior psychology major at UW-L.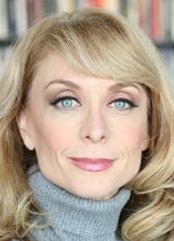 Bontrager said she was disappointed not because porn star and sex educator Nina Hartley spoke to students on Nov. 1, but because Chancellor Joe Gow kept promotion of the event to a minimum, fearing negative press coverage.
"Personally, I didn't like how the chancellor hid it from us and didn't advertise that she was coming," she said. "It would have been interesting to engage with the other side, go to it and hear her out. I think open conversation is super important in all of this."
Like Hartley, Hymas' visit does not come without controversy.
Mainstream psychologists and neuroscientists have sought to discredit Fight the New Drug, saying it peddles pseudoscience.
In a 2016 op-ed in the Salt Lake Tribune, a team of certified sex therapists expressed dismay that Fight the New Drug had been speaking in Utah's public schools without the approval of school boards or parents.
They noted that "porn addiction," which Fight the New Drug claims to combat, is not recognized by the American Psychiatric Association and has not been proven to exist.
They also repeated speculation that Fight the New Drug is tied to or funded by the Church of Jesus Christ of Latter-day Saints.
"Unapproved curriculum, offered by untrained professionals, is happening right under our noses," the team wrote. "For many kids growing up in Utah, this will be the only form of sex education they will receive."
Leaders from Fight the New Drug say they cite peer-reviewed studies, and that they are committed to exposing porn's "harmful effects using only science, facts and personal accounts."
The group maintains that porn causes chemical changes in the brain, the same way drugs do, and that people who consume porn become less attracted to their real-life partners.
It has also denied any religious affiliation.
Gow, under fire after Hartley's lecture, had attempted to book a speaker from Fight the New Drug before learning that Cru had similar plans.
In an email to students on Monday, the chancellor said he was aware of the organization's reputation and hopeful that students would keep an open but critical mind.
"Hosting a speaker from the group represents another excellent opportunity to promote free speech on our campus," he wrote. "As always, no one will be required to attend this event, and those who do go will be free to make up their own minds and ask critical questions about what they hear."