School buses will once again stop for dozens of Arcadia students who lost their bus-riding privileges earlier this year.
The Arcadia school board on Monday reversed a policy that prohibited students who live within two miles of their school from riding the bus, and that left many young children to navigate busy streets on their way to school.
Board members scrapped the policy by classifying the two-mile no-busing zones as "unusual hazards" for students in preschool through fourth grade. By state law, the district must provide transportation for students whose route to school includes these hazards, which include railroad tracks, streets without sidewalks and intersections without crossing guards.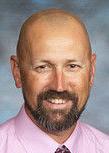 The board also established new hazards for older students, allowing them to take the bus as well.
"As we have continued to receive feedback from parents and community, and now that we are into the school year, we have a better idea (of the) impact," Superintendent Lance Bagstad said in a statement last week. The original policy, which the district began enforcing this fall, drew the ire of parents who feared it would endanger children and reduce attendance.
You have free articles remaining.
"It gives us more perspective," Bagstad said.
While the state does not require school districts to bus students who live within two miles of their school, many districts do it anyway, in part due to safety concerns. The Bangor district transported these students until the school board decided last spring to begin enforcing the no-busing zones.
As a result, more than 150 students who rode the bus last year were unable to do so this year.
Suzanne Vazquez, a parent who used to teach in the district, started an online petition demanding the district make accommodations for these students. She said the policy was particularly troubling in a community like Arcadia, where there's a high volume of traffic due to major employers, and where residents are already on edge after ICE raids.
The changes approved Monday are awaiting approval from the Trempealeau County Sheriff's Office and the Wisconsin Department of Public Instruction.
If all goes according to plan, Bagstad said, the policy could go into effect as early as mid-November.