Residents have a chance to weigh in on the Arcadia school district's recent decision to limit busing for students who live within two miles of their school.
The district has scheduled a public listening session for 6 p.m. Monday in the Arcadia High School auditorium.
While the school board isn't currently considering a change, Superintendent Lance Bagstad said the district wants to hear how families and community members are feeling about the policy a month into the school year.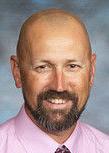 "I've heard from a very limited number of people … and we even had a call thanking us for implementing the policy, because it reduced the length of their child's bus ride on both ends, in the morning and afternoon," Bagstad said. "We were also contacted by a business that had concerns about whether it would affect their employee shifts. We're expecting other businesses to be represented there, too, and this is open to the public."
By state law and with few exceptions, Wisconsin school districts cannot claim state transportation aid for busing students less than two miles.
The Arcadia district bused these students anyway, until the school board voted last spring to enforce two-mile no-busing zones.
While students at the fringes of the district are enjoying shorter ride times, the policy stirred a hornet's within city limits, where parents fear for young students who must cross busy streets on their way to school.
You have free articles remaining.
An online petition calling on the district to make accommodations for these students has more than 600 signatures, though it's unclear how many signees live in the district.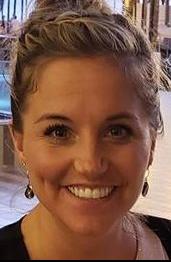 "Elementary students can hope their parents will make arrangements so they can get to school safely, but ... if (parents) or the school does not have a plan in place, the child will be at home or attempting to walk to school," the petition, written by Suzanne Vazquez, reads in part. Vazquez, an elementary reading and special education teacher in the district, has two children enrolled there.
"This added stress, adversity and trauma," the petition continues, "will negatively impact our students' ability to attend and thrive in school."
The situation is exacerbated, Vazquez said, by the intermittent presence of Immigration and Customs Enforcement agents in Arcadia, where 60% of students and 40% of residents are Hispanic.
Bagstad said he has no evidence that Hispanic families are afraid to leave their homes or walk their children to school. The district's transportation policy has had little to no effect on school attendance, he said.
However, in an interview with the Tribune in August, Bagstad said his predominantly Hispanic neighborhood fell silent in the days after ICE detained 15 Arcadia residents last September.
"Normally, there's kids and families at the parks, using the shelter, playing basketball, out in the yard doing things," he said. "It was very eerily quiet in our neighborhood that weekend. When those types of things are going on, that's going to create family trauma, family uneasiness, with any family that's Latino."