The La Crosse School Board is backing a state bill that would direct school districts to teach Hmong history and culture.
A handful of Hmong community members attended Monday's school board meeting and spoke in support of the bill, which died in the Wisconsin Senate in March but could be resurrected in the next legislative session.
On Tuesday, Superintendent Randy Nelson said he expects the school board to pass a resolution endorsing the bill in the next several weeks.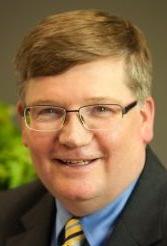 "As long as we don't acknowledge people and their contributions to our history, to our great country, we are going to have people who are disenfranchised and marginalized," Nelson said. "It's important for this work to continue, so we can make sure that Hmong students and families are in the best position to be supported, respected and dignified (members) of our school district."
The Hmong Education Bill would require teachers to cover "the role of Hmong in fighting for the United States in the Vietnam War, the persecution of Hmong by the Laotian government after the Vietnam War, and the reasons for the emigration of many Hmong to the United States."
Wisconsin had 49,000 Hmong-American residents at the time of the 2010 census — third-most in the United States (behind Minnesota and California) and three times as many as it had in 1990.
Nelson estimates that roughly 10 percent of the district's students are Hmong, one of the largest proportions in the state.
"We have a large population here in La Crosse, but there's a lack of knowledge of who Hmong people are and what their history is," said Maggie Xiong, social justice director for Cia Siab Inc., an organization dedicated to building a "culturally vibrant Hmoob community" in La Crosse.
"We'd hope that the bill would pass so the Department of Public Instruction could build a curriculum on it," she said. "If it doesn't pass, hopefully we can work with the school board so we can do something locally."
Hmong history and culture are already taught in local schools, though district officials say they would like to do more.
According to Nelson, students learn about Hmong history in elementary, middle and high school.
Each year, fourth-graders take a field trip to the Hmoob Cultural & Community Agency and have the opportunity to meet local Hmong elders.
Also, three years ago, the district started a Hmong immersion program in its summer school program, with the purpose of spreading awareness and understanding of Hmong culture.
"For students to be able to see these things, experience these things … it's really enriching," Nelson said. "It's an important part of our curriculum and what we do."
Versions of the Hmong Education Bill have floated around the state Legislature for a decade, though none has passed.
Supporters say it's critical that Hmong history be taught in Wisconsin schools.
Thousands of Hmong-Lao soldiers fought on the American side during the Vietnam War, seeing communism as a threat to their way of life. They began flocking to the United States in the late 1970s, when communism took hold of Indochina.
Opponents, while acknowledging this history is important, say school districts are already dealing with enough standards, enough government mandates.
With no law on the books, school districts, especially those with large Hmong populations, have been left to develop their own strategies.
"When our Hmong community tells us they're looking for help in regard to teaching Hmong culture and sustaining Hmong language, it's important that we listen," Nelson said. "We need to consider the role we can and should play in supporting that."