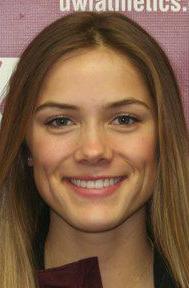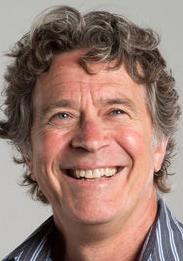 Caycee Bean says two dozen women have come forward with stories about former UW-La Crosse art professor Joel Elgin sexually harassing, assaulting or preying on them during his two decades with the university.
Bean, the former student who publicly accused Elgin of sexual misconduct this fall, said she has been overwhelmed by the number of messages she has received from women who say they were also victimized by the once-popular professor.
While most of the stories were shared by students, Bean said, some were offered by faculty. One involves a woman who had been silent for 17 years.
"He's been doing this for a very long time and has been getting away with it for a very long time," Bean said at a press conference with her attorneys Thursday. "I'm here today to let victims know we no longer need to feel intimidated. I want them to know it's OK to come forward. We're here for you. The community is here for you."
Bean also responded to a recent statement from Elgin's attorney, Cheryl Gill, who called the other accusers Bean's "minions" and said UW-L faculty should be "afraid, very afraid" of bogus misconduct claims from students.
Gill said Elgin has worked with thousands of students, and "99.9% of those students had no complaints about Professor Elgin or his teaching methods. Indeed, Professor Elgin consistently received glowing reviews from his art students."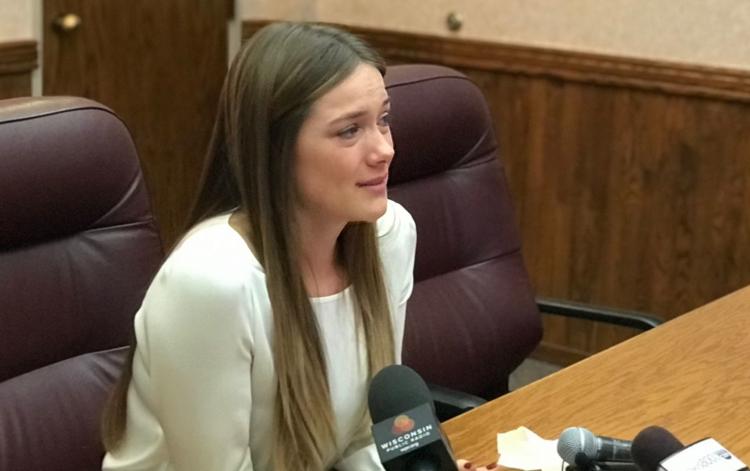 "I laughed when I first read that — it's so ridiculous," Bean said of the "minion" comment. "These girls aren't my minions. I do not know these women. These are complete strangers who heard … about this guy finally being caught and have a story to share.
"Joel and his attorney's words were meant to hurt and intimidate me and many others who have come forward. This is a textbook case of why so many victims don't come forward."
Bean, 24, said it took years for her to fully process an interaction that she says occurred between her and Elgin in her freshman year.
One day, according to Bean, Elgin led her to a small paper room for a private drawing lesson.
Locking the door behind them, he proceeded to make comments about her body and attempt to lift her shirt.
Another person jiggled the doorknob from the outside, and after a few minutes, Elgin opened the door and allowed Bean to leave.
Bean filed a complaint with UW-L last school year, but grew increasingly frustrated when the university failed to give her updates on the investigation. Ultimately, investigators said they could not determine that Elgin had violated university policy.
However, after Bean published her story on Facebook — the post has been shared more than 2,000 times — Chancellor Joe Gow called for the case to be re-opened.
The second investigation spanned nearly three months and included interviews with not just Bean, but also the other accusers.
The findings were handed over to Gow, who said in a campuswide email Tuesday that he "firmly believed" the testimony of the accusers and felt the evidence was "thorough and compelling enough to move the process of dismissing (Elgin) into its next phase."
Gow said Elgin resigned rather than face possible dismissal, although the professor's attorney said he stepped down only to ensure that he would not lose his accumulated sick leave, which is valued at thousands of dollars.
"Despite Professor Elgin's desire to clear his name and reputation," Gill said, "he could not put his family's economic future at risk."
The investigative report on Elgin's conduct has not been released to the public, despite a formal request from the La Crosse Tribune. By law, Elgin has the opportunity to block any open-records requests for it.
Bean said the past year has broken her belief that UW-L had her best interests in mind when she first reported her complaint. It has also helped her to grasp just how often women face sexual misconduct at school or the workplace, she said.
"UW-L needs to take a hard look at what happened in this case," she said. "Joel Elgin may have retired, but I feel there's more work that needs to be done."
Toward the end of the press conference, Bean also provided new context about why she chose to make her accusations public.
After meeting with university officials, who assured her that Elgin had been instructed to stay away from her, "I walked out to my car … and I looked down the street, and he was crossing the same street I was," she said.
"I was so irate and furious that I got in my car and sat there until I had finished writing, and I posted it. I wanted everyone to know about this man, and if UW-L wasn't going to get rid of him, I needed to tell the world. I knew what he was doing, and I knew that I was not the only one."
Be the first to know
Get local news delivered to your inbox!