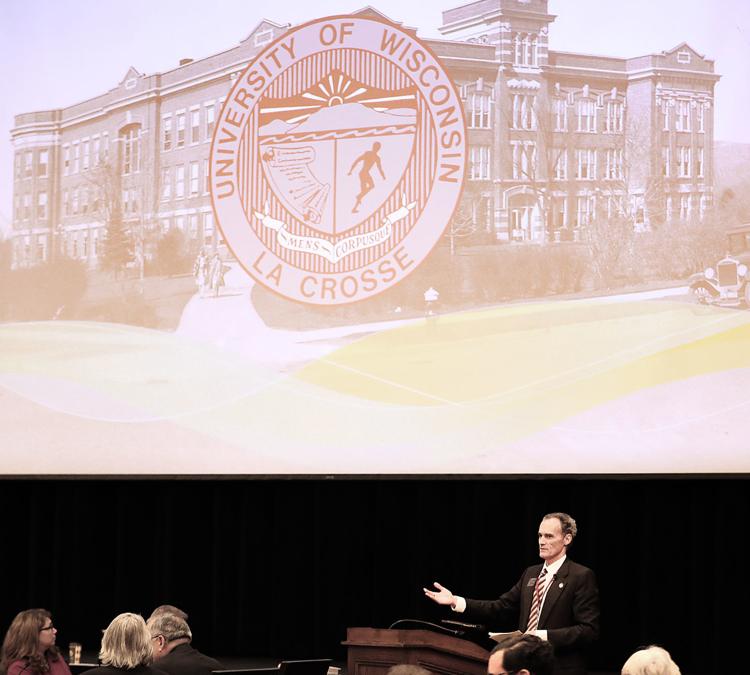 Chancellor Joe Gow touted record enrollment, increased diversity and a brand-new science center Thursday as the University of Wisconsin System Board of Regents visited UW-La Crosse for the first time in five years.
Addressing the board and a crowd of dozens at the Student Union, Gow traced the university's history from its founding as a normal school to the present day. As higher education has changed, he said, so has UW-La Crosse.
Despite declining enrollment across the state and the nation, UW-La Crosse welcomed a record 10,569 students to its campus this fall — a testament to strong programming and quality staff, Gow said. This year's freshman class is also more diverse than previous years' — 10.5 percent are students of color.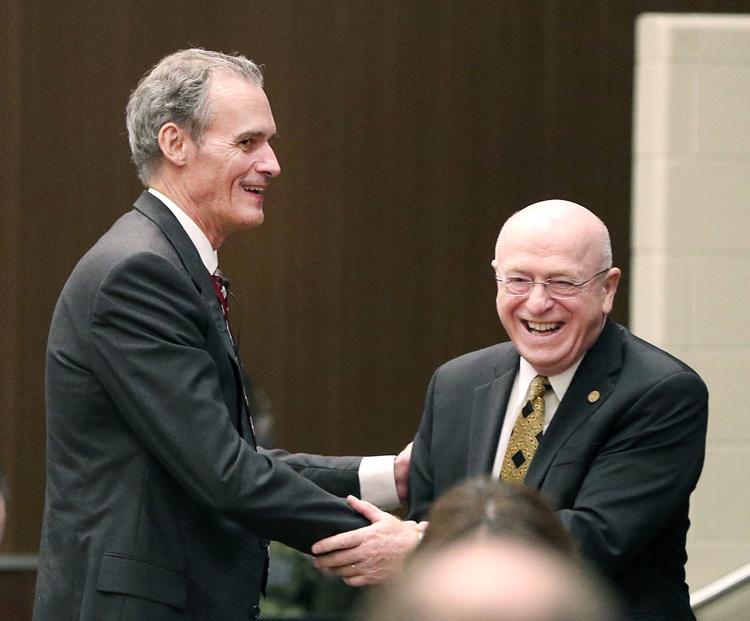 September also marked the opening of the Prairie Springs Science Center, an $82 million facility with 23 research labs, 36 instructional labs and some of the most advanced technology found in the UW System.
"We're very grateful for the support from the regents and the state that made that happen," said Gow, stressing the importance of the project's second phase, which would bring new classrooms and faculty offices. The regents approved the project in August, and it now goes to state lawmakers.
"We're hoping for the best on that," Gow said. "It's vitally important to the future of our university."
Thursday's meeting played out before an ominous backdrop, a week after it was first reported that Gow had been formally reprimanded by his boss, UW System President Ray Cross.
In a letter dated Nov. 6, Cross scolded Gow for booking porn star Nina Hartley as a guest lecturer, and for failing to tell Madison officials of his decision.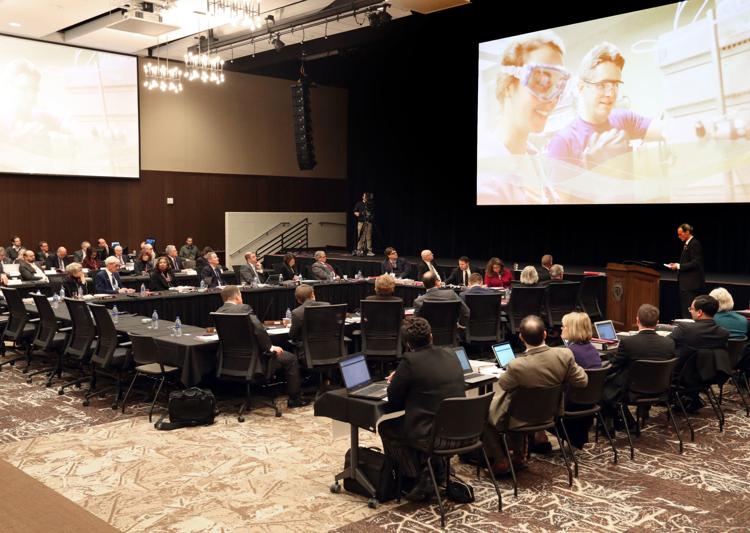 Then came the agenda for Thursday's board meeting, which listed "consider taking a personnel action to discipline or terminate a chancellor" under business planned for a closed session.
It was not clear whether the agenda item referred to Gow or to another chancellor.
Faculty at UW-Stevens Point have recently called for the removal of Chancellor Bernie Patterson, citing mismanagement.
UW-Whitewater Chancellor Beverly Kopper has also been under scrutiny, after allegations that her husband sexually harassed a Whitewater Common Council member while she was a student there.
Regents deliberated behind closed doors for nearly three hours. They broke for the day without reopening the meeting to the public, indicating that no formal action will be taken on the matter or that such action had been postponed till Friday.