A few years back, La Crosse attorney Nick Passe made a quick stop at a Viroqua antique shop to decompress after a long day at the Vernon County Courthouse. The store's large collection of Odin Oyen works caught his eye.
Oyen headed a La Crosse artisan firm in the early 1900s that specialized in providing interior design — especially paintings and murals — for courthouses, libraries, schools, theaters, churches and buildings throughout the Midwest.
Passe knew little about Oyen except that he was a La Crosse artist who had done work for the third La Crosse County Courthouse.
Oyen's four design drawings for that courthouse caught Passe's eye — and his emotions.
Passe's great-great grandfather was circuit court judge for La Crosse County from the mid-1920s until his death in the early 1950s. His grandfather, La Crosse attorney Joseph Becker, grew up around Passe's great-great grandfather and practically lived in the courthouse.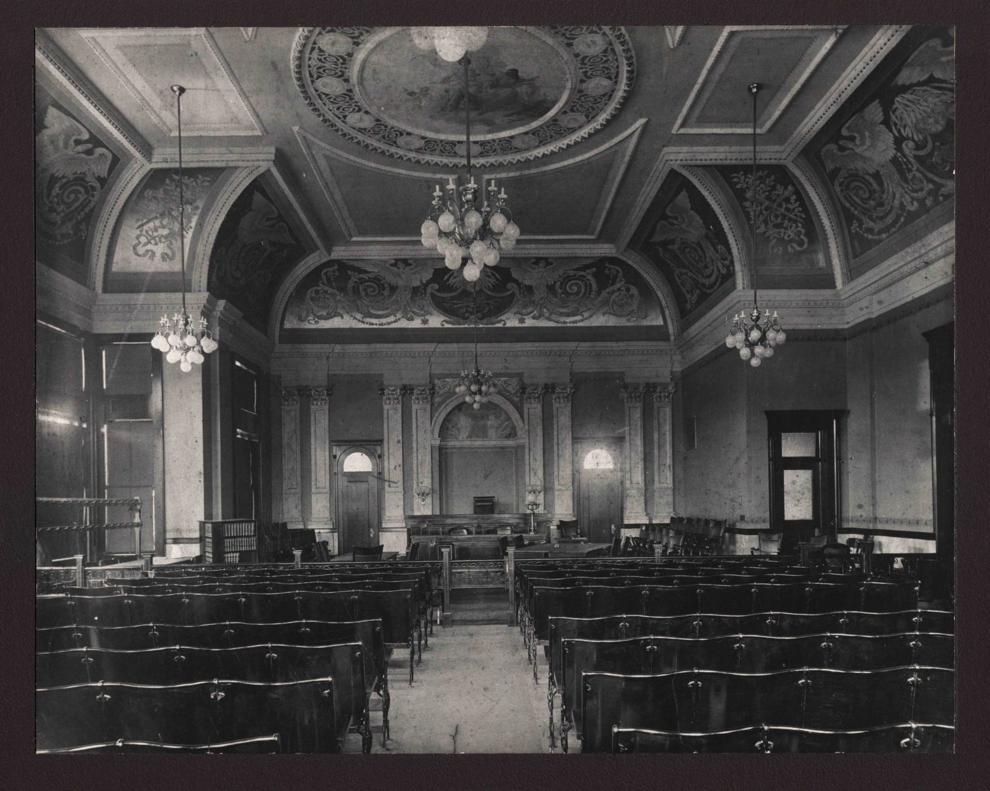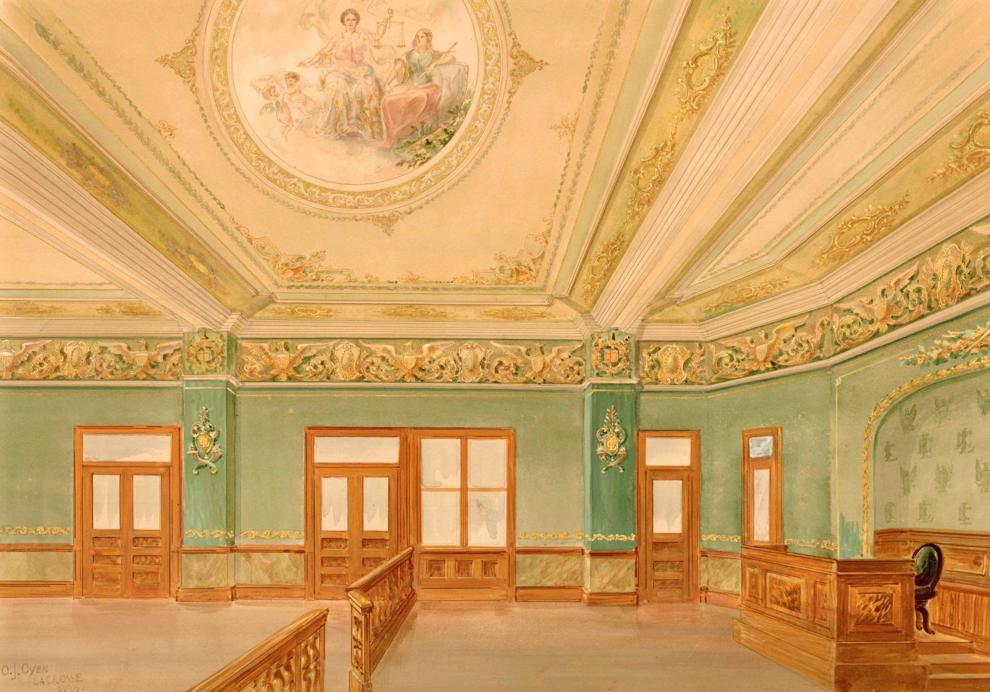 The artwork find was special.
A year later, Passe stopped by the shop again. The owner wanted to clear the room and made Passe an offer for the remaining 120 Oyen Studio works. Passe bought them.
At the moment, Passe didn't know that he would be drawn into the world of Odin Oyen. But he soon was and has since shared his find worldwide through a UW-La Crosse Murphy Library digital collection.
"I was aware UW-L's Murphy Library had a large collection of Oyen works," Passe said. "I thought it would make a lot of sense to at least have my collection digitized so his works could be seen by anyone in the future."
Passe knew having the works scanned gave UW-L the ability to effectively expand its offerings to anyone interested in Oyen.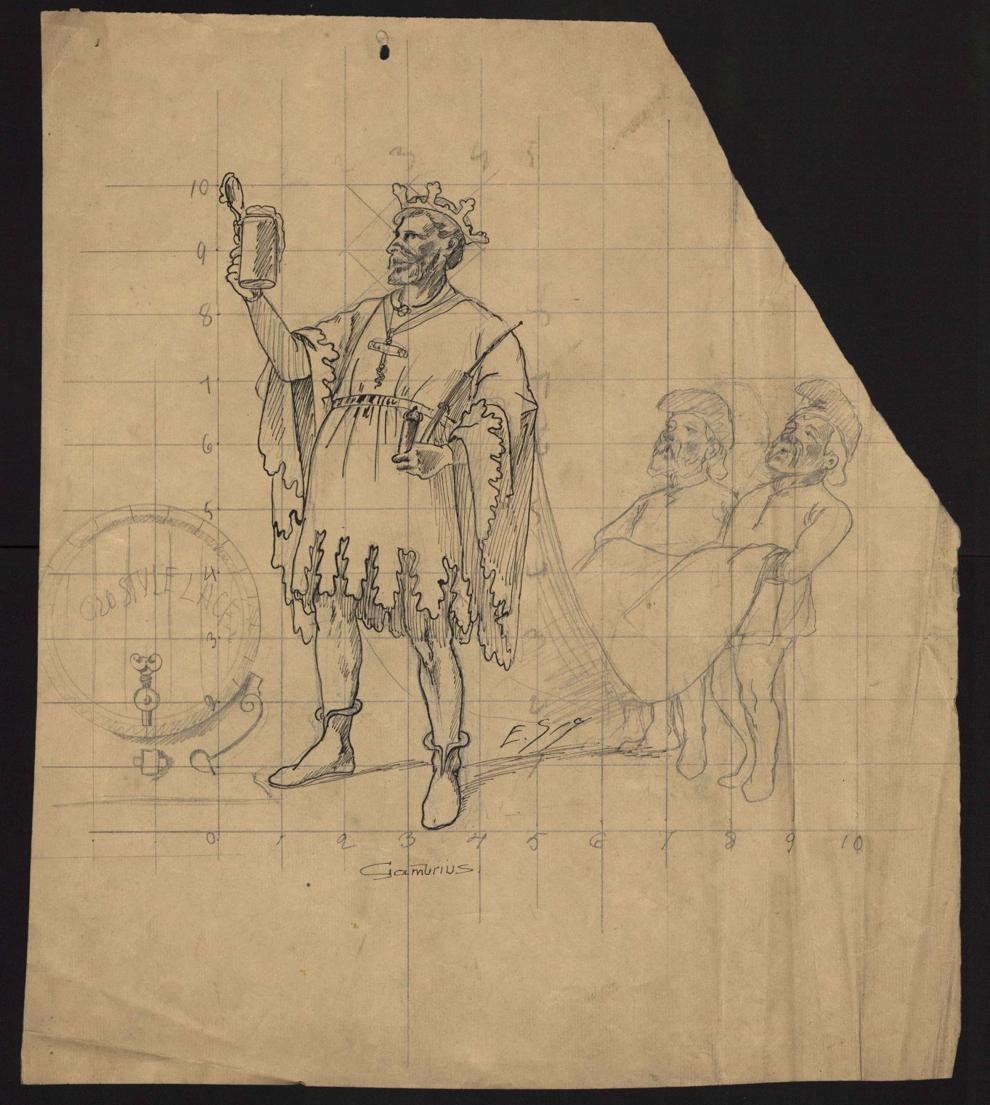 "Digitizing the collection is neat in that it makes a lot of information about the works instantly available to anyone anywhere in the world," he said. "That means a La Crosse history buff, an architectural historian or an art lover, or just anyone browsing, might come across the works and be able to appreciate them."
David Mindel, Murphy Library digital collections librarian, was eager to take on the project. He envisioned digitizing Passe's designs with the Wisconsin Historical Society's large collection of Oyen's works, housed in Murphy Library's Special Collections, and putting them into one, online heap.
"This digital collection demonstrates both the high quantity and quantity of the firm's work and its influence on interior design in the Midwest at the turn of the 20th century," Mindel said. "In addition, Oyen's design process is documented not only through the presence of finished watercolor and oil presentation designs, but also by numerous ink and pencil cartoons, rough sketches, working drawings, transfer sketches, stencils and other materials used to generate and refine artistic concepts and then to transfer the designs to the working surface."
Mindel says the digital collection has already drawn interest from outside the country. "An individual in Mexico contacted me about an Oyen design of the Manitowoc courthouse that he had purchased in Chicago," he said.
During the course of several months, Mindel along with digitization and metadata assistant Mike Olson digitized works from Passe and the historical society collections. The digitized collection offers access to more than 550 Odin Oyen items.
Mindel says the collection also serves as a gateway into Murphy Library's Special Collections, where patrons can dig deeper into the history of the Oyen Firm by examining financial records and other documents related to the business.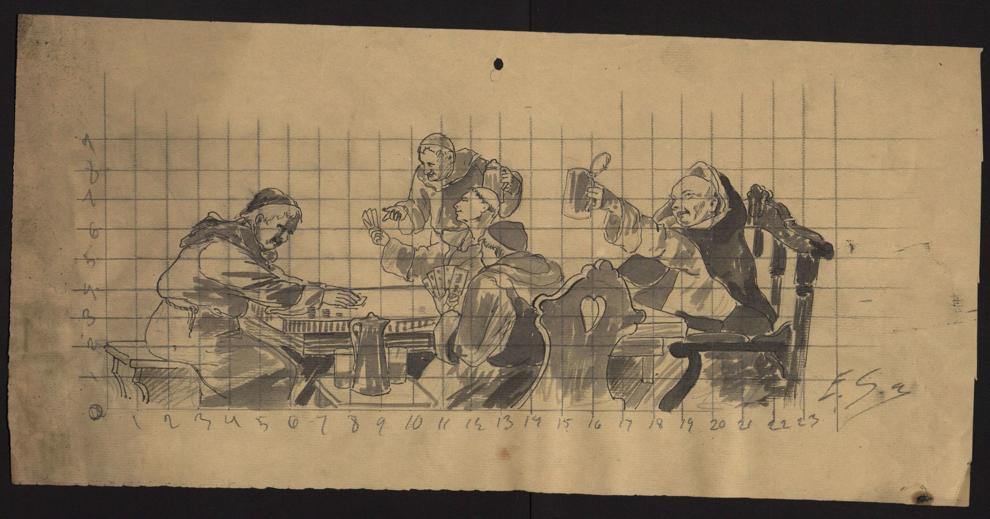 "Those interested in the impact of the stock market crash will find interest in seeing the impact on local businesses and those involved in aspects of art and design," he says.
Mindel hopes even more designs can be reunited digitally.
"The hope is that others who own Odin Oyen materials will come forward and contact us to have those items digitized and included in the collection," he says. "This collection, with its direct ties to La Crosse history, provides unprecedented access to these materials while at the same time creates a new level of preservation. These efforts will hopefully serve as a catalyst to piece together the visual history of this local business."