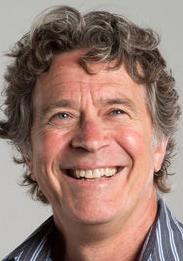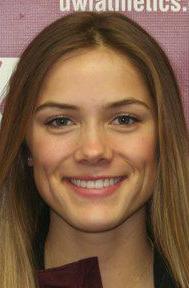 An attorney representing Joel Elgin, the former UW-La Crosse art professor accused of sexually assaulting a student, says he was ousted by that student and "her minions" despite "glowing reviews from his art students."
In a fiercely worded statement Wednesday, La Crosse-based attorney Cheryl Gill said Elgin was a victim of "cancel culture" and that the investigation into his conduct was neither fair nor balanced.
Elgin has been embroiled in scandal since Caycee Bean, one of his former students, accused him of making comments about her body and attempting to lift her shirt during a private drawing lesson.
Elgin resigned from his position Tuesday, his attorney said, after learning that he might lose his accumulated sick leave, which is valued at thousands of dollars.
"Professor Joel Elgin served the University of Wisconsin-La Crosse for over twenty (20) years teaching thousands of students. Ninety-nine-point nine percent (99.9%) of those students had no complaints about Professor Elgin or his teaching methods," Gill's statement read. "Indeed, Professor Elgin consistently received glowing reviews from his art students. The vast majority of Professor Elgin's past and current students stand behind him. Unfortunately, they are afraid to say anything publicly in case they get 'cancelled' too."
UW-L Chancellor Joe Gow declined to speak about the case Wednesday, referring reporters to a campuswide email he sent a day earlier.
In it, Gow announced Elgin's departure from the university and indicated that Bean was not the only person to accuse him of misconduct.
"I firmly believe the testimony of the individuals interviewed by the investigators, and I thank them for their courage in coming forward to tell us about their experiences with professor Elgin," Gow said. "On behalf of our university, I apologize to them for what they have been subject to."
Gow said he found the report, which was compiled by UW-Shared Services, "thorough and compelling enough to move the process of dismissing a faculty member to its next phase."
Asked to meet with Gow and respond to the report, Elgin instead offered his resignation, the chancellor said.
"The meeting ... would have been his opportunity to tell his side of the story," Gow said.
Gill rejected that version of events Wednesday, saying Elgin would have been willing to "clear his name and reputation" if not for the issue with his sick leave.
She also accused the chancellor of disregarding Elgin's statements to investigators and called a potential meeting between the pair "pointless."
"UW-L faculty should be afraid, very afraid," Gill said. "A student could make a bogus claim at anytime and, unless you have video, the deck is stacked against you. The university appears to want fairness but, in the end, it will cave to a persistent complainant and/or threaten to eliminate economic benefits that were earned from years of work."
The investigation into Elgin has been marked by an unusual amount of public attention and scrutiny.
Bean made her accusations public in a Sept. 4 Facebook post, complaining that the university had failed to keep her apprised of its investigation despite promising to do so.
Initially, investigators could not establish that Elgin had committed sexual misconduct, the university said, as it was Bean's word against his.
The Facebook post, which was shared more than 2,000 times, prompted university officials to reopen the investigation, which was turned over to UW-Shared Services.
Students grew restless and demanded answers as the investigation dragged on, with few updates from school officials.
Kendra Whelan, a senior, led daily protests at Hoeschler Tower, while Gow was peppered with criticism for declining to speak about the case.
The investigation concluded last month, but it wasn't until Tuesday that Gow took a public stance on discipline or dismissal.
The report has not been released to the public, and Elgin, by law, would have the opportunity to block any open-records requests for it.
In his message to campus Tuesday, Gow suggested that the report will eventually be released, although it's unclear when.
"I think that once you read the investigative report you will understand why I feel the way I do," he said.
Be the first to know
Get local news delivered to your inbox!