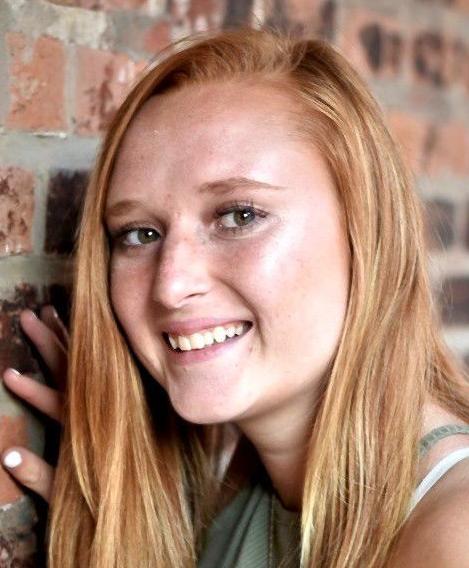 La Crescent High School senior Sarah Lemke has had a very different high school experience than most of her peers.
Shortly after beginning her freshman year, she lost her mother to alcoholism.
There are few things harder than the death of a parent, and losing one so young can be even more difficult. After her mom passed, she had to grow up quickly, start pitching in at home more and help take care of her younger brother.
Kristine Traxler, a family and consumer science teacher at La Crescent, is one of the teachers who nominated Sarah for the La Crosse Tribune Extra Effort Award.
She says one of the things she admires about Sarah is the way she looks out for her brother at school.
She has had Sarah's brother in class and has been impressed with Sarah coming in to check on him, "taking on kind of the parental role of checking up on his homework, you know, 'what does he need, how can I help?'"
Beyond that, Traxler says that she wanted to nominate Lemke because "she's always been a very conscientious student. She always wants to do well and does really quality work. So many students, I think, want to do it to say they've got it done, but she wants to feel proud of what she's done. She always wants to do well and puts forth really exceptional effort."
Lemke also dedicates her time to a number of organizations, including student senate, Motivation Nation and Family, Careers and Community Leaders of America, for which Traxler serves as the adviser.
FCCLA is an organization that "helps and encourages kids to become leaders and use those skills to better our community and our families," Traxler said.
Lemke says FCCLA has been important to her because "it has gotten (me) to go out and volunteer," doing things like wrapping Christmas gifts with the Lancer Leos, spending her summer repainting the girls' bathroom at school and picking up garbage around the community with friends.
Traxler says that Lemke is always willing to give up her time in order to do what she can to better her school and community.
Spanish teacher Martha Hollenbeck, who also nominated Sarah for the Extra Effort Award, says, "Sarah has selflessly dedicated her time and … has made service a priority" throughout the past few years.
Outside of school, things are no different.
Besides helping at home, Lemke is an active member of her church community and has a part-time job at Chuck E. Cheese in La Crosse, which she loves because of the kids. "I love working with them. It just makes my day," she says with a big smile.
At home, Lemke has a great support system in her father.
When her mom was alive but no longer with her father, Sarah and her brother lived with him full time. Their relationship has always been strong, she says. "I've always been super close with my dad. He's like my best friend."
On the other hand, Lemke and her mom did not always have an easy relationship due to her mother's alcoholism.
Reflecting on years past, Lemke makes sure to note that for all of the rocky times, like visiting her mom in rehab, there were good times as well.
"She was still a great mom," Sarah says, "always baking and taking us places like Riverside to go feed the ducks. And I always went to Madison in the summer with her for vacation."
After her mom died, Sarah and her family received help from a social worker.
"The social worker just checked up on us at first because me and my brother were so young," she said. "And I guess she made us feel like we had someone there, made us feel good, just connected."
That time was formative for Lemke. It meant a lot to her and helped her significantly.
After graduating, Sarah plans to continue serving her community and young people like her by becoming a social worker herself.
"I always looked up to people like (social workers)," she says. "I love helping people and making a difference in their lives, so I hope that when I'm a social worker, I can even do the littlest of things."
Next year, Sarah will begin school at Western Technical College to study human services. After two years at Western, she hopes to transfer to Viterbo to finish her degree in social work.