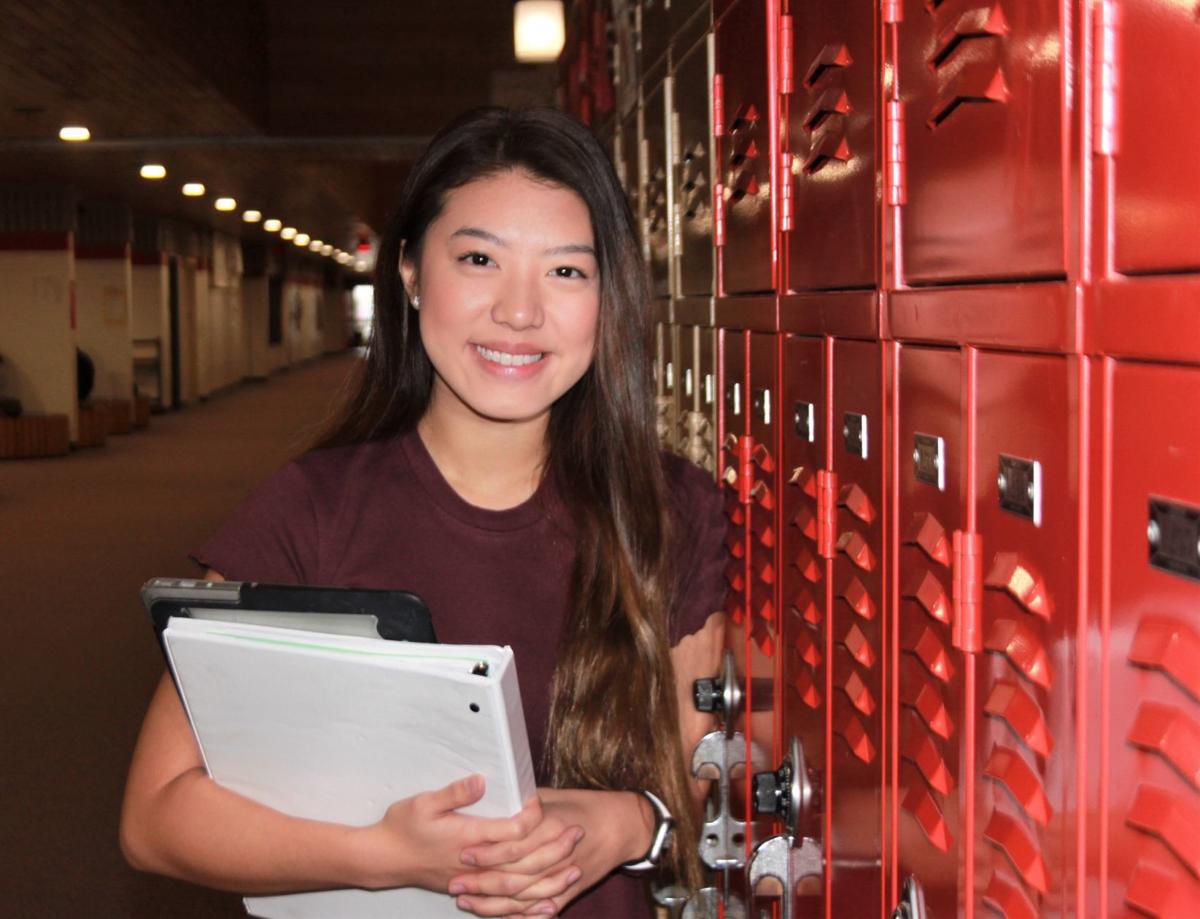 Esther Vang remembers being in pain and crying to her mom. She remembers going to the hospital, but she doesn't remember being transferred to Mayo Clinic in Rochester, Minnesota.
The Logan High School senior remembers talking to people in the hospital, but other than that, everything is a blur.
At the time, Vang was just 7 years old with a rare case of encephalitis. As a young child she was hospitalized for weeks while her life was in jeopardy. She missed more than two months of school and had to relearn basic functions such as how to walk and talk.
Today, Vang is a vibrant young adult ready to take the world by storm.
The Logan High School Extra Effort Award recipient doesn't remember much from her fight with encephalitis, but the experience left her with an acquired brain injury, which makes learning a little more challenging than it does for other students.
But she doesn't let that stop her.
Logan High School special education teacher Cynthia Monroe has never nominated a student for the La Crosse Tribune Extra Effort Award before, but that changed this year. She knew that Vang embodies everything and more when it comes to going the extra mile.
"Teachers who know Esther well or have had her in a class were like, 'Oh yes, Esther is the one,'" Monroe said when it came to deciding who to nominate. "She's such a hard worker and very pleasant and very humble. Adversity has done a great deal for her, and the saying 'what doesn't kill you makes you stronger' runs true in her case."
For Vang, always putting in extra effort is something that she feels the need to do. Upon graduation this spring, she plans to attend college to become a nurse to help others like they helped her.
She sets the bar high for herself with two key people in mind: her parents. They immigrated to the United States to give her a better life, and she's doing everything in her power to grab each opportunity that comes her way.
"Basically everything I do is for my parents because I just want to make them proud," she said. "They came here for me to have a better life, and if I have the opportunity, why wouldn't I take it?
"Even if I don't do well, it's better than me not trying at all. I may struggle, but I like knowing that if I don't do well, I at least tried."
Vang pushes herself in everything she does.
When she didn't get the ACT score she wanted, she immediately signed up to take the test again and improved by six points.
She made the varsity soccer team the first year she tried out.
She works as a certified nursing assistant, helping others who can't help themselves. She volunteers through the National Honor Society, takes challenging courses, is involved in SEA Club, is active in her church, is a role model for her five younger siblings and so much more.
Her perseverance and hard work don't go unnoticed, either.
"Esther has overcome a lot in her life, and she's always seeking out for new opportunities," school counselor Lindsay Knoble said. "If she knows there's an opportunity out there for her, she'll go and get them. She's a go-getter."
Grabbing opportunities can take a little extra time for the senior. Due to her bout with encephalitis, Vang was left with damaged and destroyed nerve cells in her brain.
So if something takes a student five minutes to understand, it could take Vang 10. During tests, the senior has to leave the classroom to take it somewhere with an extended period of time to fully understand the questions and think of answers.
"Sometimes I feel embarrassed at school because when I take tests I get out of the room because I have extended time," Vang said. "I feel like there's a struggle to fit in and feel normal, and I feel like I'm not normal. I feel like, 'oh if there's something different with me, am I not normal?'"
But Vang is right, she isn't normal.
She has a drive and dedication that is larger than many of her peers. She has an amount of love and care for her friends, family and teachers that radiates from her when she talks about them. She has a smile that can light up the room and is able to maintain a positive attitude despite all of the hardships she's been through.
Normal isn't a word that can be used to describe Vang, because extraordinary seems much more fitting.
Be the first to know
Get local news delivered to your inbox!