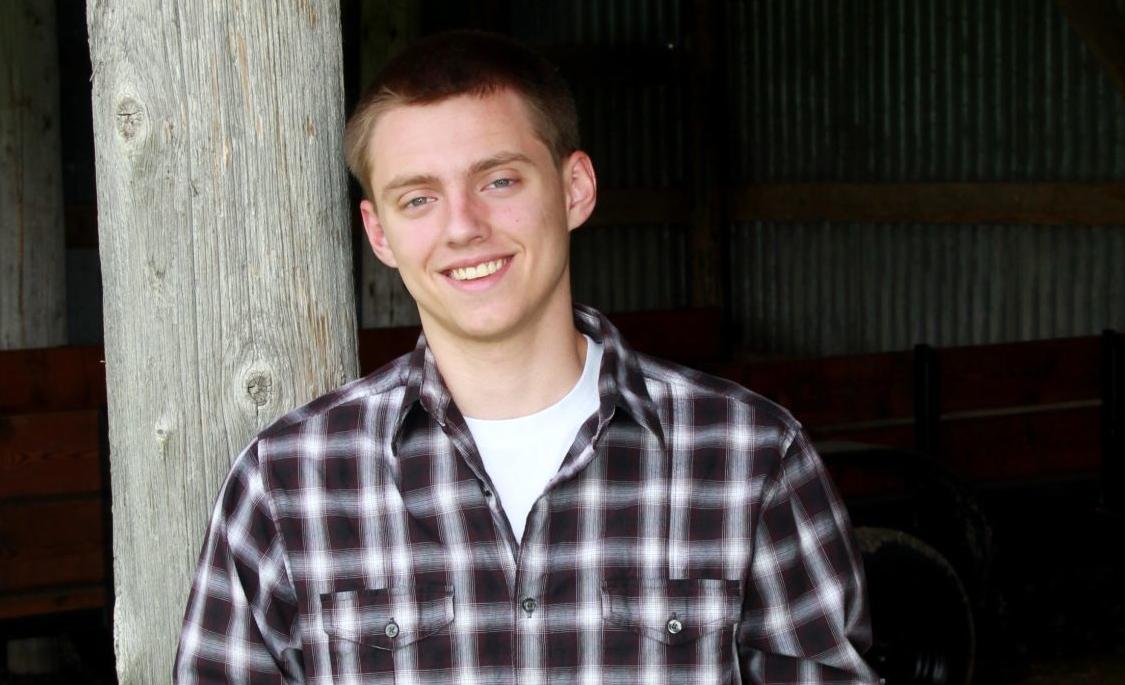 A simple hearing test changed Kyle Scherr's plans for his first year in high school.
In 2016, the Gale-Ettrick-Trempealeau senior started his freshman year with the news he had a brain tumor and would need to undergo treatments.
"I went in for a physical before I started my freshman year, and by chance, they (medical staff) found the tumor," Scherr said. "During a hearing test, they discovered there was a tone I couldn't detect. They did an MRI (magnetic resonance imaging) and happened to find the tumor."
He feels lucky they were able to find the growth early, but he and his parents had to travel to Rochester for daily proton therapy treatments for seven weeks.
The trips meant leaving at 4 a.m. to get to Mayo Clinic for the radiation sessions.
Proton therapy delivers radiation to tumors in a confined way, allowing a greater dose directed at the tissue while minimizing side effects. The procedure shrunk Scherr's tumor, making it inactive.
Scherr's parents were understandably worried, but seemed to draw comfort from their son's attitude toward the situation.
"I've been very proud of him," said Scherr's mother, Sherry. "The whole time he thought, 'We'll get past this.' He was just a hero."
"I felt I had to be less concerned for my parents' sake," Scherr said. "I knew I was in good hands with Mayo."
Since he wasn't able to attend classes for seven weeks, G-E-T teachers worked with Kyle to keep him on track academically, sending school work to the Sherr home.
However, he had to do quite a bit of self-educating because teachers weren't available to answer questions or guide him during the treatment period.
While he was able to concentrate on his studies, Kyle had to forego some athletics. He was told he could not play contact sports that year, a major disappointment.
However, he was able to compete in track in the sprint, long jump and triple jump events. He was able to return to the basketball court his sophomore year and continued to play in his junior and senior years.
G-E-T school counselor Abby Fernan remarked in nominating him for the Extra Effort award that Scherr has maintained a 4.0 GPA and is in the running for valedictorian of his class.
"While this experience was incredibly difficult, Kyle is able to look at the many positives it brought to his life," Fernan said. "He met so many wonderful and kind people working at the hospital that inspired him to want to be kind and help others. He was able to go on a once-in-a-lifetime trip with his family to Disney World through the Make-a-Wish Foundation, which he describes as one of the best times of his life. Kyle also felt incredibly supported by family and friends and has developed a deep appreciation for the blessings in his life."
Scherr shares his appreciation by volunteering at his church and assisting with lunch at the Catfish Days Festival in Trempealeau. He also coaches and assists basketball teams for third, fourth and fifth-graders.
After high school graduation, Kyle intends to attend UW-Madison majoring in business. He plans to continue to help others both through his career and also through philanthropic endeavors.
Be the first to know
Get local news delivered to your inbox!