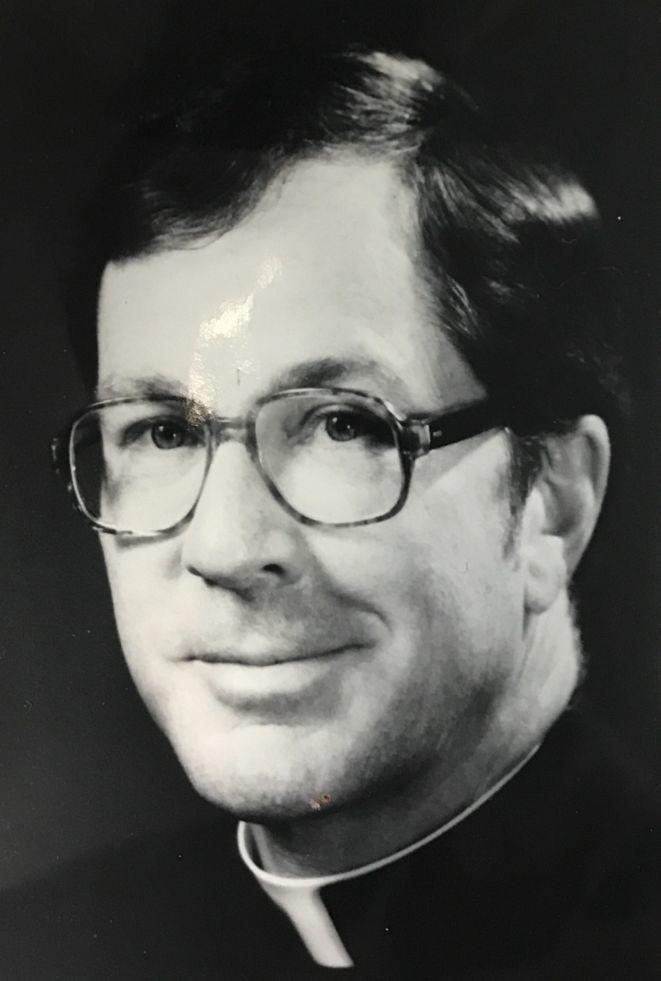 The Rev. J. Thomas Finucan, who was president of Viterbo University in the 1970s and earned a reputation as one of the more influential figures in school history, has been named on a diocesan list of clergy who abused children.
The Diocese of La Crosse on Saturday released the names of 25 priests who, according to investigators, have been credibly accused of child sexual abuse. Most of the accused priests have died, and none of them are currently serving in public ministry, church records show.
Finucan, who died in 2018 at age 88, was the first man to lead what was then Viterbo College, serving as president from 1970 to 1980.
Under his watch, Viterbo evolved from a women's school best known for training nuns to a larger and more modern co-educational college.
Finucan maintained his ties to Viterbo after stepping down in 1980, and went on to serve on the university's board of trustees until 2006.
Before coming to La Crosse, Finucan spent time as a teacher, guidance counselor and principal, according to Tribune files.
"Certainly, there is no doubt that we are deeply saddened by this news," said Glena Temple, Viterbo's current president. Temple had little to say about Finucan or his time at the university, other than that she had met him once or twice and did not know him well. No current students, she said, would have had contact with him.
"Our focus is on the survivors and making sure they have our respect and compassion going forward," she said. "We're trying to be as transparent as we can with the information we have, and we support the efforts of the church to be more transparent as well."
You have free articles remaining.
As part of Saturday's disclosure, the diocese released a four-minute video in which Bishop William Patrick Callahan pledged his support to victims and their families and vowed to replace "unacceptable secrecy" with "prudent transparency."
The diocese is also highlighting the Protect and Heal page on its website, where people can report incidents of abuse and find an updated list of accused clergy.
"I encourage all victims to come forward as we offer our willingness and ability to assist in the healing process," Callahan said. "I pledge my continued efforts to protect against future abuse. I promise that every future allegation will be addressed professionally and thoroughly."
The Diocese of La Crosse released the names Saturday of more than two dozen clergy who have …
Temple said she first heard of the allegation against Finucan last February but decided against sharing any details with the campus or community "out of respect for the survivors."
It is unclear whether Finucan's abuse — church records show there was one substantiated allegation — dates back to his time at Viterbo.
University officials said they did not know when the abuse occurred, while a spokesman for the diocese said all known information about his case has been published on the diocesan website.
As for Finucan's legacy at Viterbo, the university has already stripped his name from an annual award that once honored him. For many years, the Father J. Thomas Finucan Exemplar of Mission Award was reserved for people who "demonstrated exemplary dedication to the mission of the university."
Temple added that, while the university does not wish to erase history from its campus, she is unaware of any photos of Finucan or any memorials to him.