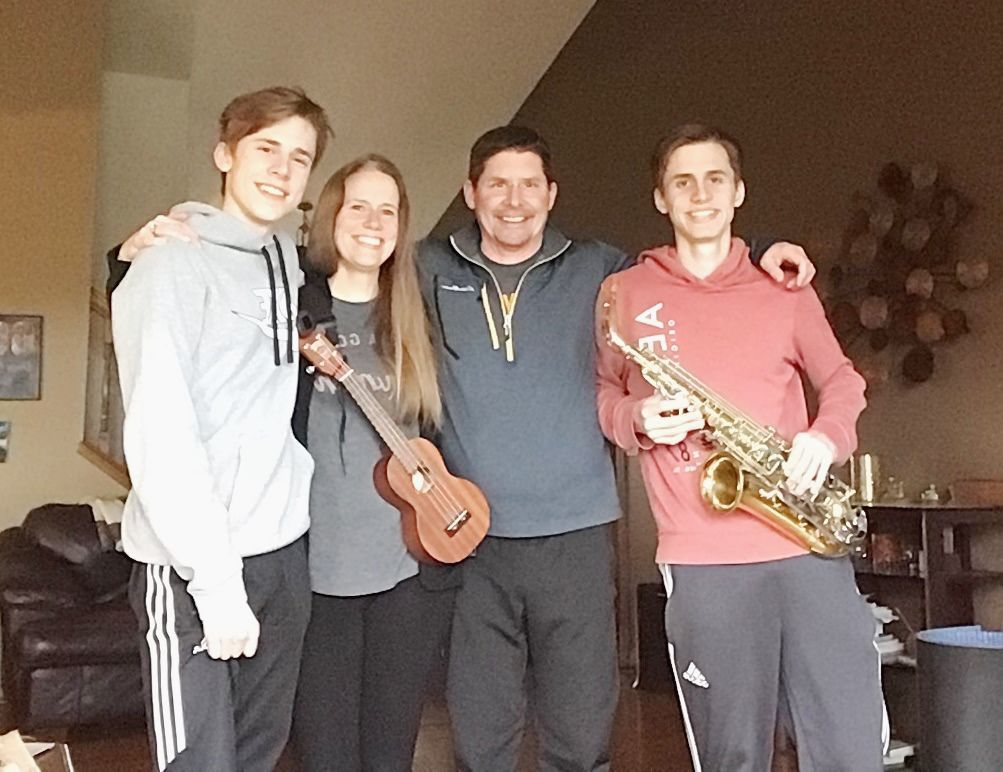 During this time of social distancing, Holmen teacher Beth Waldron is encouraging her students, their families and others to stay connected through music.
She's doing it by with the "Viking Karaoke Challenge," inviting people to create karaoke and other music videos and then posting them on YouTube at "Mrs. Waldron's Music Channel."
Before developing the idea, the Viking Elementary music teacher was providing music lesson programs to stay connected with her students, believing music can ease the isolation, fear and sadness in the global community.
The sessions ended up reaching other people in the community as well as her students.
"I thought it would be fun to encourage others to make music for joy's sake, to share with others the joy I get to experience through my job every day," Waldron said. "After the schools were shut down, I wanted to stay connected to my students. I wanted to give them a fun reminder of their normal school day and make sure they knew I was still thinking about them."
As Waldron was getting messages from her students, she also noticed a number of grownups were commenting on her videos.
"In my mind, if I could bring a smile to one or two students and give myself a purpose throughout the days in quarantine, it was well worth it," Waldron said. "I realized that the message I was trying to impart to my students was appreciated by other people as well."
Waldron appreciates the talents of polished musicians who inspire her and others by sharing "the pure joy of making music for making music's sake."
"There are musical geniuses that touch my soul and amaze me with the skill, perseverance and discipline they display through performance," Waldron said.
She believes the less accomplished musicians can still offer pleasure through melody and music. The karaoke challenge is another way to experience joy through sharing with others without feeling the pressure of being a professional.
"Being an elementary music teacher, I get to experience this joy in my classes every day," Waldron said. "I feel my main purpose as an elementary music teacher is inspiring children to keep music in their lives in some capacity forever."
While it's titled a karaoke challenge, Waldron welcomes videos of people accompanying themselves or others on instruments, singing a capella or singing with an instrumental backtrack.
"I think so far the videos that have been posted have given a specific purpose for participants during the 'safer-at-home' act as well as joy through music, and based on the comments, I know the videos have brought joy and inspiration to the viewers as well," Waldron said.
As a teacher in the School District of Holmen, Waldron regularly encourages her students to live out the Viking Elementary School's mission of "learning and growing together to make the world a better place."
"I think this is a great way to do that while being stuck at home," Waldron said.
The challenge is open to anyone wanting to share his or her musical talents. Waldron just asks that the music be appropriate for children and the general public.
Anyone wanting to share a music video or post a comment can email Waldron at walbet@holmen.k12.wi.us or go to #vikingkaraokechallenge.
Be the first to know
Get local news delivered to your inbox!