The sexual misconduct investigation into a UW-La Crosse art professor has ended and is now in the hands of Joe Gow, the chancellor said Wednesday.
In an interview with the Tribune, Gow said he has read the investigators' report and plans to meet with UW System legal counsel on Friday to determine how he will proceed and what he can share with the public.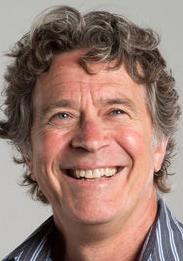 A final ruling on whether Elgin will face discipline could be weeks or months away because the university is bound to a multi-step process described in state statute.
Questions about UW-L's handling of sexual misconduct investigations have hung over campus since Caycee Bean, a senior at the school, aired her accusations against Elgin in a Sept. 4 Facebook post.
Bean wrote that Elgin had made comments about her body and attempted to lift her shirt during a private drawing lesson. The interaction ended, she said, when another student jiggled the doorknob and tried to enter the locked room.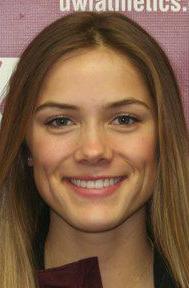 Bean shared her story with UW-L officials in the spring, she said, and waited for updates on the investigation. When the university failed to contact her, Bean went public with her accusations and with her frustrations about how the case was handled.
In a statement responding to Bean, the university said the original investigation had failed to establish that Elgin violated university policy, but that the case would be re-opened and referred to UW System investigators.
You have free articles remaining.
The length of the investigation, paired with Gow's reluctance to discuss sexual misconduct and university policies pertaining to it, triggered student protests and calls for transparency.
At an open forum last week, Gow was peppered with criticism from students who said they no longer feel safe or supported on campus.
"Students are scared to be on this campus. We don't know if we can go into office hours with our professors," said senior Kendra Whelan, who has led the protests at Hoeschler Tower. "Why should we trust you to be our chancellor when you clearly are incapable of having these tough conversations that we need to be having? Why should we trust you to continue to fumble through this conversation?"
Gow argued that, by holding a separate forum on the topic, he could inadvertently give people accused of sexual misconduct the ammunition they need to challenge his rulings and the integrity of investigations.
"On a sexual misconduct situation, there will not be much transparency," he told the crowd last week. "I think you can appreciate that."
While Gow declined to share details about the Elgin investigation on Wednesday, more information did come to the surface, through another Facebook post by Bean. 
In the post, published on Monday, Bean wrote that she and her family had conducted their own investigation into Elgin, in addition to complying with UW System investigators. 
Through that work, she wrote, Bean connected with more women who told similar stories about Elgin. Bean submitted these claims to investigators, with the women's permission.
"In our first two days we came up with more evidence against professor Elgin than UW-L did in their first (6-month long) investigation," wrote Bean, who did not immediately respond to a request for an interview. "Although my case hasn't been the easiest, I still encourage other sexual violence victims to come forward with theirs. Holding your predator accountable is the only way we can prevent it from happening again."
"In our first two days we came up with more evidence against professor Elgin than UW-L did in their first (6-month long) investigation."

Caycee Bea, in a Facebook post