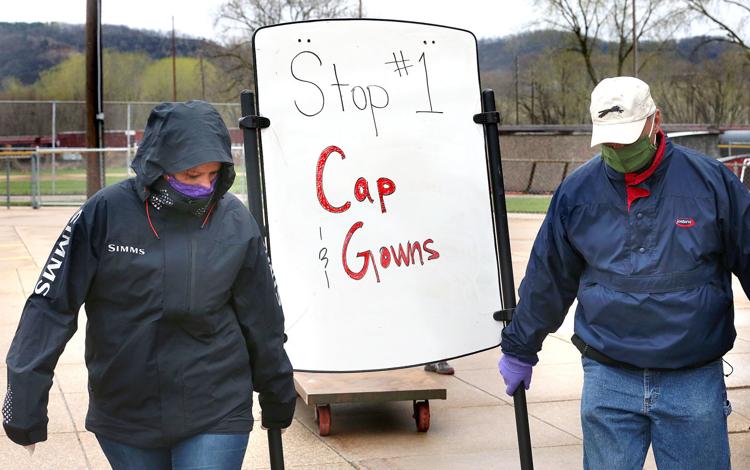 West Salem High School senior Julia Stoleson was braced for a frantically busy spring as she closed her high school career, as well as wrapped up her participation in high school activities like designing the yearbook, traveling with DECA and playing with the jazz and regular bands.
Then COVID-19 swept in, cancelling events and making her senior year void of any sense of closure.
"The end of my senior year just feels so unfinished," Stoleson said.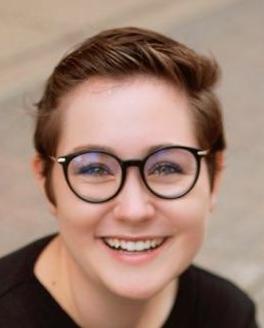 School districts throughout La Crosse County have been scrambling during the past few weeks to figure out a way to celebrate the Graduating Class of 2020 while following health officials' guidelines and state orders.
Senior year is a time to say good-bye and take a step toward a new beginning. Seniors spend a lot of time bonding with each other and looking back, bringing their education career full circle.
"Some of these people I've known from kindergarten, and this was going to be the moment to have that moment for the last time before going on with our lives," Stoleson said.
She recalled joking with her friends back in March about school being canceled, then saying, "OK, that's not realistic. It's not going to be for the rest of the year."
Then, she found out via a video chat that her grades were beginning to be finalized and one of her classes was over.
"The rest of the year is literally canceled, and we didn't even know we were leaving that school for the last time," Stoleson said.
It just left her feeling weird.
"It's been a really strange processing of emotions, I feel like," Stoleson said.
The hardest part was not being able to hold West Salem's Yearbook Dedication ceremony earlier this week. As co-editor of the yearbook, Stoleson would have been one of the people arranging the surprise for the honoree.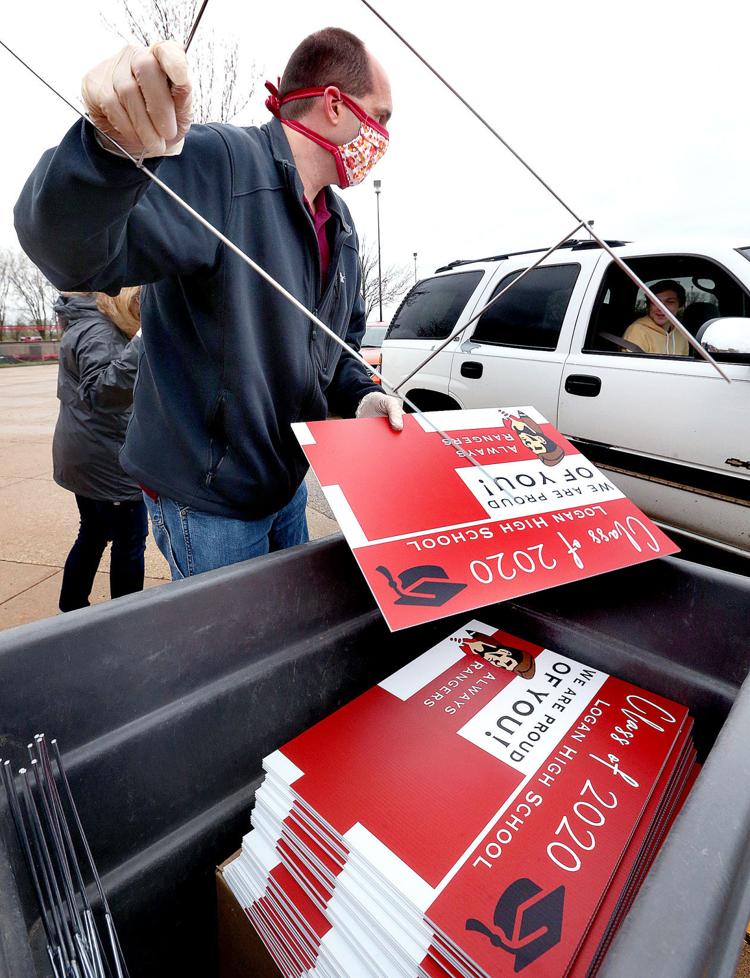 "It's this huge thing and that's one of the things I'm most disappointed by, because this person really deserved it, and I was just so excited for them to get them the recognition they deserve in front of the whole school," Stoleson said.
She was looking forward to Teacher Appreciation Week, her comeback to the state Solo and Ensemble competition after taking a year off and her final concert in jazz band after working hard to get first chair. She also wanted to sit with her friends as her band director shared a slideshow he makes for seniors every year.
"It's been so fun to see that for the past three years of senior classes and I was so excited for it to be our year," Stoleson said.
It's been tough to deal with the uncertainty around the graduation ceremony.
"That's something that you look forward to since you're a little kid: graduating. To have that not happen is heartbreaking," Stoleson said.
West Salem High School has postponed its graduation ceremony to July 25 and Principal Mike Malott plans to celebrate as normally as possible, although it will depend on what the health guidelines are.
"There's a few things in a lifetime that are life-defining moments. Graduating from high school and walking across the stage is one of them," Malott said.
The end-of-the-year includes things like a scholarship banquet, a co-curricular recognition ceremony and others.
"I'm still holding out hope that we're able to reschedule as many of those things as possible at a time," Malott said.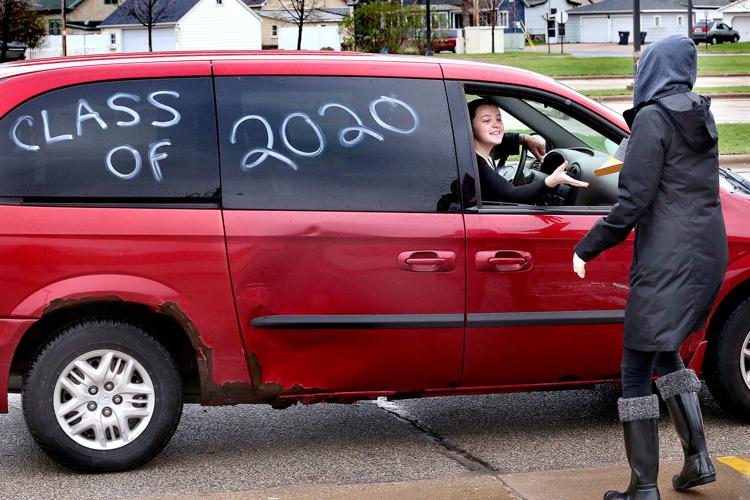 In Onalaska, Principal Jared Schaffner sent a survey to seniors and their families, giving them about a week to decide whether they wanted a virtual ceremony in May or to try for a traditional ceremony later in the summer.
"It's their graduation. It's about them and it's about their family's wishes," Schaffner said. "I'll be there whenever they want to graduate."
The district tentatively scheduled an 11 a.m. July 25 in-person ceremony; however, that is subject to change depending on the status of the state's safer-at-home order and health department guidelines.
Aquinas High School did something similar, Principal Denise Ring said. It asked families to weigh in on date options throughout the summer.
"Our first choice would be an in-person graduation, but that doesn't necessarily look like an option," Ring said.
If it doesn't work out to have the in-person send-off, Aquinas has been looking into options to have a parking lot ceremony with students driving in.
The School District of La Crosse will have an update in May on its plans.
"We have no idea what groups are going to be allowed, but we are hoping we're still going to be able to hold a formal graduation ceremony in late July," Logan High School Principal Wally Gnewikow said.
In the meantime, schools are finding creative ways to recognize their students, whether that means putting out virtual ceremonies with a slide-show or handing out lawn signs to recognize their achievement in completing high school.
"They've earned it. They've put in the same time, work, effort into their studies as other graduating classes through the years, and I think it's important that we still recognize and honor them in alternative methods," Gnewikow said.
In general, students have been adapting well, say administrators.
"It's just sad that they can't see closure to their high school career," Ring said. "It's kind of like running a marathon and you roll your ankle with a quarter mile to go."
However, they're still working hard, she said.
"They understand the social responsibility that exists and it's making them realize that they need to be flexible and adaptable," Ring said.
Gnewikow agreed, saying his students are disappointed, but they understand.
"Your goals and hopes and dreams are all still there, and that's really what's most important," Gnewikow said.
While Stoleson was sad and upset to miss out on her senior activities, she also felt guilty for worrying about her senior year while so many people are struggling. She's sad to miss out but also understands the necessity.
"We want to protect the vulnerable people, like our grandparents and things, above anybody else," Stoleson said.
She has been leaning on her friends, keeping in touch through FaceTime, SnapChat and Instagram. Having someone to talk to has helped her keep everything in perspective.
"It's just kind of a nice reminder that we're all in this together. It's something that the Class of 2020 all over the world can relate to and understand," Stoleson said.
---
Concerned about COVID-19?
Sign up now to get the most recent coronavirus headlines and other important local and national news sent to your email inbox daily.