If the La Crosse School Board has its way, Hmong history and culture will soon be taught in all Wisconsin schools.
Board members on Monday unanimously voted to back the Hmong Education Bill, which died in the Wisconsin Senate last March but could be resurrected in the next legislative session.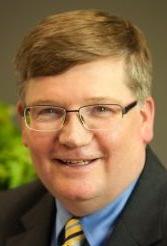 The previous version of the bill required teachers to cover how Hmong people fought alongside U.S. soldiers during the Vietnam War, and how they subsequently emigrated here amid persecution by the Laotian government.
"For students to be able to see these things, experience these things … it's really enriching," Superintendent Randy Nelson said in November, when a local group first encouraged the board to support the bill. "It's important for this work to continue, so we can make sure that Hmong students and families are in the best position to be supported, respected and dignified (members) of our school district."
La Crosse has one of the largest Hmong-American populations in Wisconsin, which has one of the largest Hmong-American populations in the United States.
In the School District of La Crosse, approximately 10 percent of students are Hmong.
Nelson said that students already learn about Hmong history and culture in elementary, middle and high school, and that the district is constantly looking for ways to bolster its Hmong curriculum.
Maggie Xiong, the social justice director for Cia Siab Inc. — a group dedicated to building a "culturally vibrant Hmoob community" in La Crosse — said all students would benefit from Hmong topics occupying a more prominent place in the school day.
"We have a large population here in La Crosse, but there's a lack of knowledge of who Hmong people are and what their history is," she said. "We'd hope that the bill would pass so the Department of Public Instruction could build a curriculum on it. If it doesn't pass, hopefully we can work with the school board so we can do something locally."