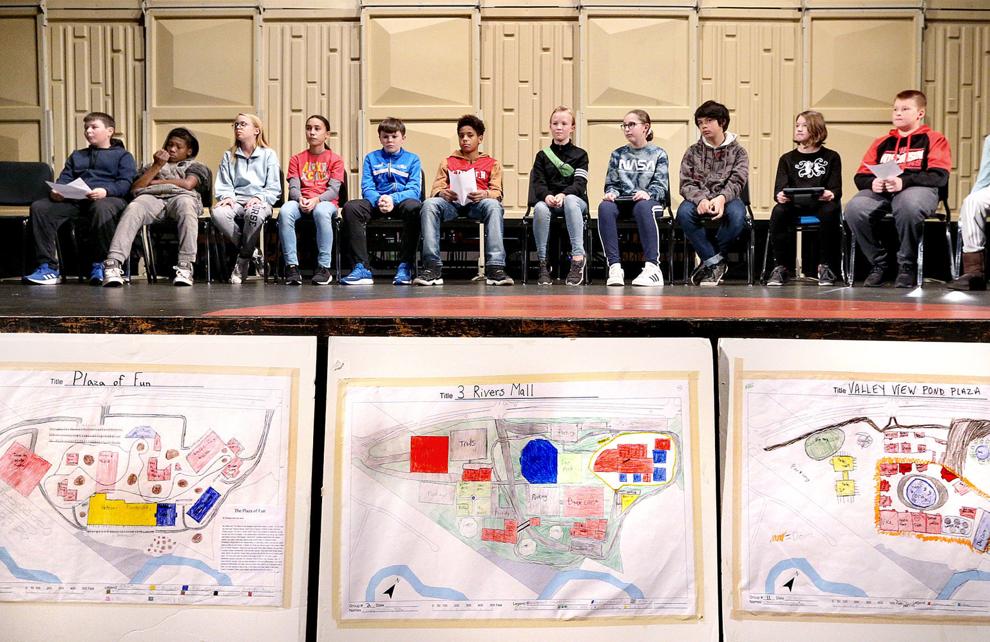 Your usually bland shopping trip to Valley View Mall might soon include a stroll through a farmers market, a game of fetch at a dog park and a rush of adrenaline from indoor skydiving.
That's what seventh-graders at Lincoln Middle School have proposed, anyway, after a monthlong project in which they developed business plans meant to save the struggling mall.
"You can give them textbooks, videos and lessons in the classroom, but this is real life," said teacher Scott Bagniefski, who has been assigning these urban planning projects for roughly a decade. On Thursday, the students with the best ideas, as voted on by actual city planners, presented them in the school auditorium.
"It was amazing to see the process from the first day, all the way to today," Bagniefski said. "There was some debating, some arguing, but to see them work things out day after day was the best part for me."
In recent years, mall owners across the country have struggled to find new and lucrative uses for their properties. But the Lincoln students were full of big, bright ideas.
One group drew up plans for a "Foods Across the World" food court, an indoor sports complex and low-income housing.
One concluded that the mall had too many parking spaces and not enough greenspace, and that an amusement park would be a nice addition.
One voted to tear down the mall altogether, making room for a community plaza with three distinct facilities: a day care/child center, a teen hangout spot (complete with a roller rink and laser tag) and a senior center/veterans clinic.
"We decided not to keep the original shape of the mall," said Maggie Herath, whose group came up with the community plaza, "because we had more ambitious ideas."
"My favorite part was just designing it and making friendships with my group," said Ricky Smith, whose plan had all sorts of fun features — from indoor skydiving to a soccer field where players would wear giant inflatable hamster balls.
"We also thought of a glass slide," Ricky said, "but we just couldn't make it work."
Lewis Kuhlman, an environmental planner for the city of La Crosse who helped advise the students, said the project is more than just a fun exercise.
The groups are judged not on the outlandishness of their ideas, he said, but on their ability to develop a plan that is both practical and creative.
Kuhlman said he will present the plans to the leaders at Valley View Mall, just as he did when students re-imagined Riverside North and the State Road Kmart in past years.
"The planning department for the city is really worried about the effect online shopping is having on big-box stores," Kuhlman said. "But the thing about kids is: They don't have credit cards. If they're shopping, they're probably going to be at the mall, and that makes their perspective really valuable to us.
"At the same time, we don't really want them to be concerned about a budget or whether their plan can actually be engineered. You just want to get them thinking and coming up with these big ideas."
The students visited Valley View Mall, to get a feel for the space, and pored hour after hour over blueprints drawn with marker.
Several students said the hardest part was keeping their plans within the mall's physical dimensions. Others said it was reaching a consensus, putting the group's preferences ahead of their own.
There are some things at Valley View Mall, according to Elsa Krzych and Sophie Wenger, that can stay exactly where they are. Namely, Hollister and Barnes & Noble Bookstore.
Still, taking a mental wrecking ball to such a massive, established place in your hometown is as thrilling as a group project can get, Elsa said. Eventually, she began to see the mall less for what it is, and more for what it could be.
"The coolest part was feeling like I'm making an impact," she said. "Not being told what to do, but creating this place on our own."
---
Places of the Past: The early years of Valley View Mall in La Crosse
Valley View Mall: Construction underway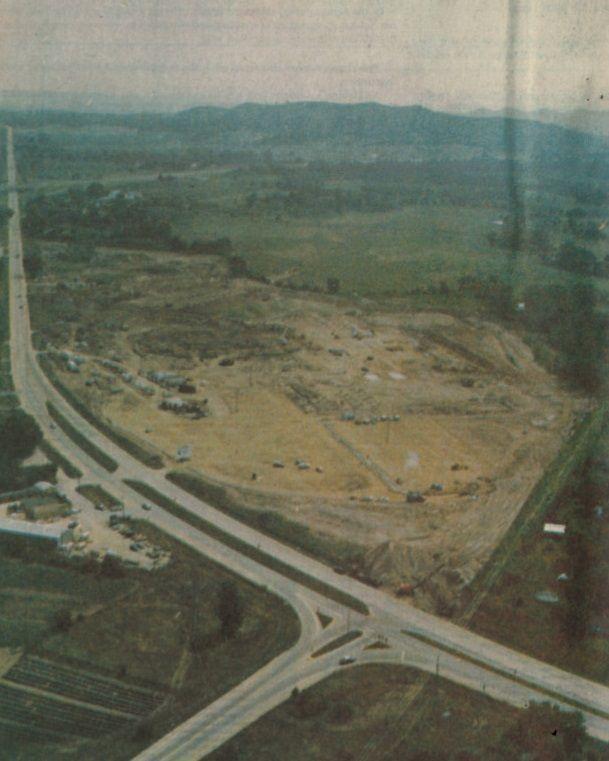 Valley View Mall: View from the early 1980s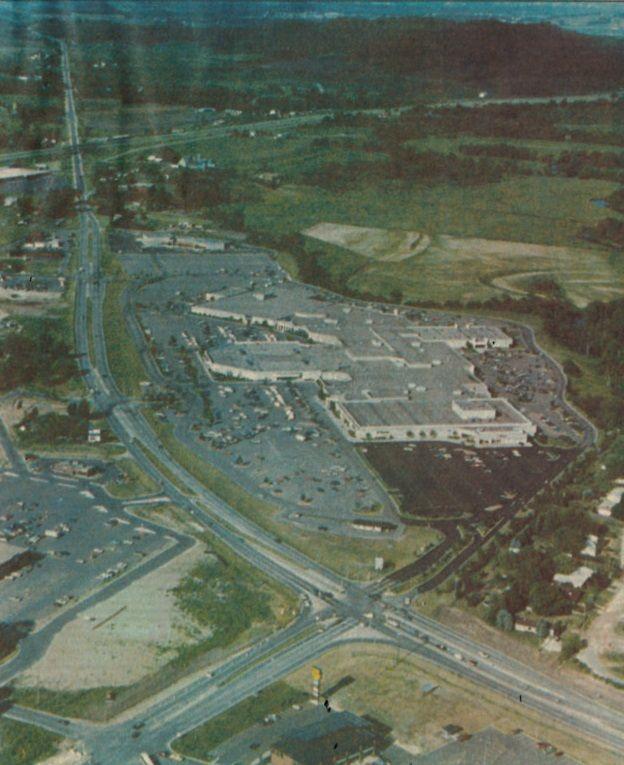 Valley View Mall: 1985 list of stores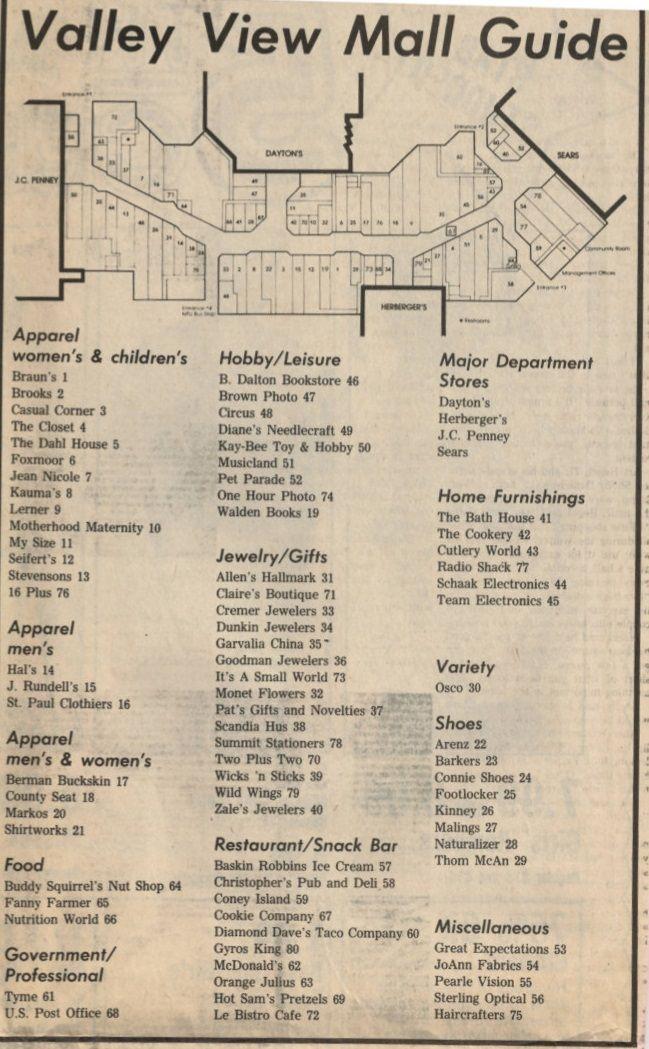 Valley View Mall: Sears courtyard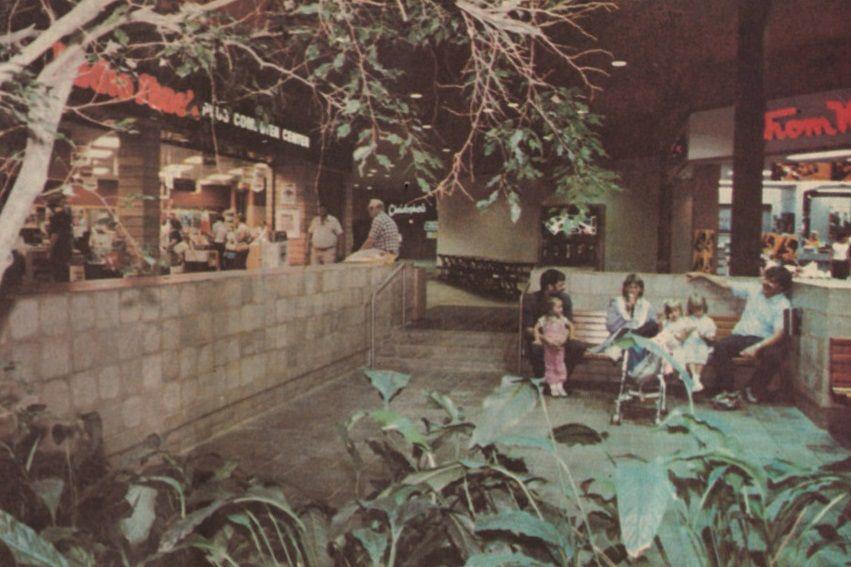 Valley View Mall: Skylights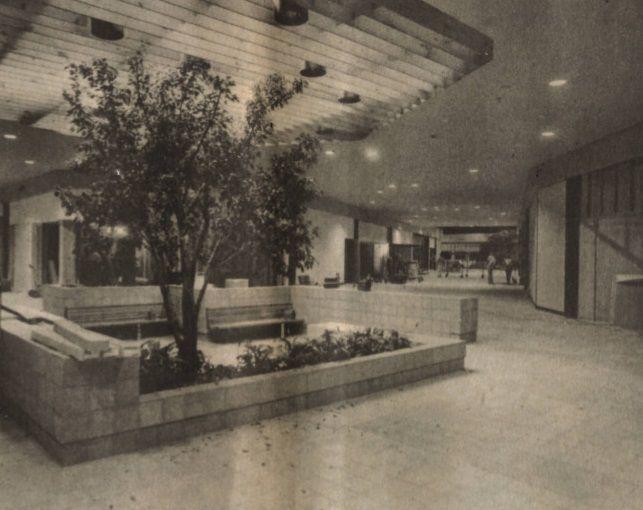 Valley View Mall: Sears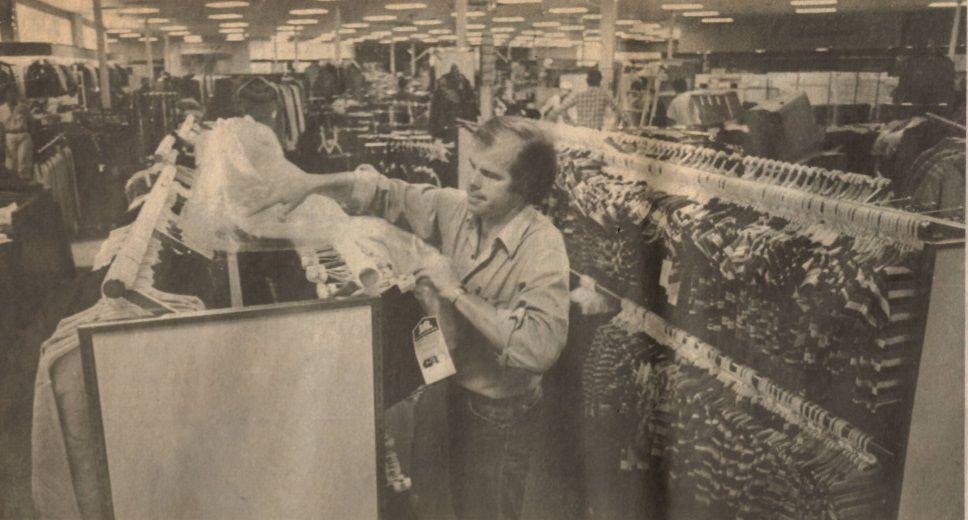 Valley View Mall: Kinney Shoes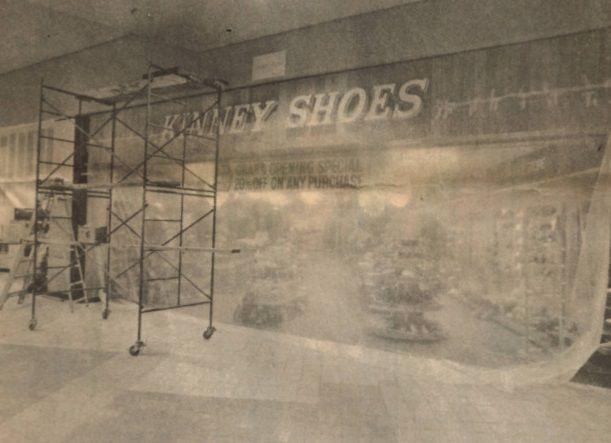 Valley View Mall: Kids toy store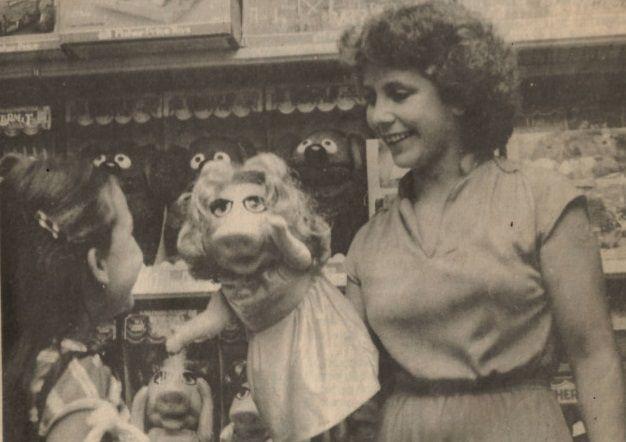 Valley View Mall: 1980 list of stores