A new program ensures that Viterbo University students will graduate in four years or less — or else tuition is free in their final semester.
The school's "graduation guarantee" program is designed to keep students on track by matching them with an academic adviser who will help them create a four-year roadmap to a cap and gown.
The program, set to begin next fall, will be open to all first-time, first-year students.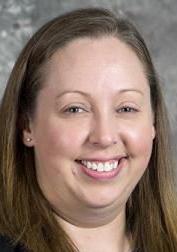 "We're a student-centered university, and we spend a lot of time thinking about ways we can help students," said Michelle Kronfeld, vice president for enrollment management at Viterbo. "We've thought a lot about how to assure them that a college education is affordable, and one way to do that is by graduating in four years."
Viterbo is already better than most at helping students graduate on time. More than 50% of Viterbo students graduate in four years, according to Kronfeld, compared with 40% of college students nationwide.
School officials expect the new program to benefit all students. Those who might have taken five years to graduate now might take only four. And those who might have graduated on time now might earn their degree a semester or two early.
"We're really reaffirming our commitment to student success," Kronfeld said. "Assuring that students are done in four years and that we get them out into our workforce, that's our ultimate goal. We're happy and proud whenever that happens."
You have free articles remaining.
Register for more free articles.
Stay logged in to skip the surveys.
This kind of mapping between students and academic advisers already happens at Viterbo, but the new program will make that emphasis even stronger.
Advisers will check in with students each semester to see whether they're on track, and to make any necessary changes to the plan.
If a student follows their plan but is unable to graduate in four years, Viterbo will attempt to satisfy the student's program requirements through course substitutions or waivers. If that can't be done, the student can return to Viterbo for a final semester, tuition-free.
"There are many things that can pop up in students' lives, and that's where our wonderful advisers come into effect," Kronfeld said. "We can work with their schedules and make a plan and a solution that works for them."
CORRECTION: An earlier version of this story misstated the percentage of Viterbo University students who graduate in four years.