Designs for a completely remodeled Onalaska Middle School, including expanded classroom size, a more secure front office and space for a Boys & Girls Club, are nearing completion, with construction slated to begin as soon as July.
Onalaska voters in November passed a $75 million referendum earmarking $50 million to remodel the middle school after a community task force endorsed a complete renovation of the building. Vantage Architects presented designs at Monday night's board of education meeting.
"The board members were very happy with where were at with the design phase," said Onalaska Superintendent Todd Antony. "They thought everything that was identified as deficiencies in the existing building that our facility study task force identified were being remedied. So they're ecstatic."
The remodel addresses the building's structural problems attributed to an "open concept" design from the 1970s. The school, constructed in 1976 and rebuilt after a fire in 1978, had no interior walls to separate classrooms. Walking between classes was disruptive and there were no barriers to stop sounds from traveling between classrooms.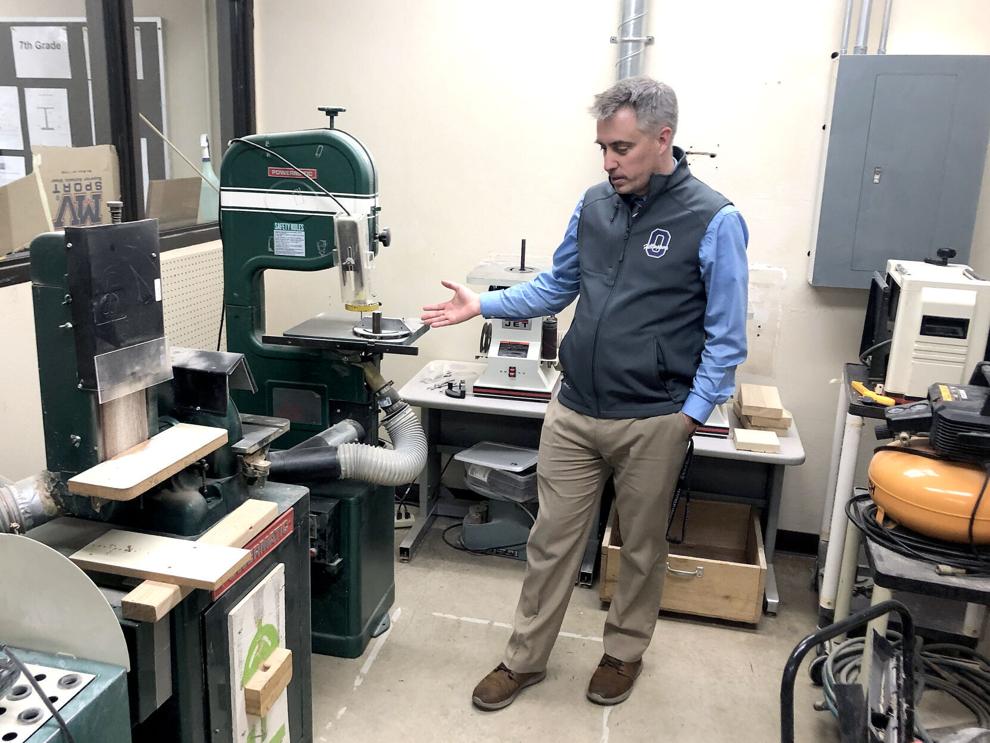 The district added walls in 2006, which left more than half of the school's classrooms without windows. The middle school's hallways and classrooms are the smallest per student in the district.
The library currently has no walls and is surrounded on three sides by heavily used hallways. "The interruptions are inevitable," said Onalaska Middle School Principal Jed Kees.
Natural light
The new design incorporates natural light into almost all instructional spaces, including rooms with no exterior walls, a feature consistently requested by staff.
Classrooms and hallways will increase in size but are not expected to serve more students. Onalaska Middle School currently enrolls around 680 students, and enrollment is decreasing.
"We wanted to be really cognizant about designing what we are designing for the students that we have now," Kees said.
Art, music, technical education and physical education classrooms will also have more space for updated equipment, room for storage and extra work spaces.
"Our music, tech ed and art, and being able to continue to improve and offer these programs that lead into our great high school programs," Kees said.
The remodel also includes new science and technology resources to replace equipment dating back to the 70s. Kees, a former science teacher, said the current science labs are "inadequate" and that dated equipment is largely unused and takes up much-needed space.
Grade separations
Grades will be split into separate wings of the new building to reduce disruptions during transition times. Eighth grade students currently walk through other grade level areas to access science labs and other classrooms. The "pods" of classrooms will also have a larger "neighborhood" corridor drawing on the 2014 renovation of the Northern Hills Elementary School.
"It gives greater flexibility in how to provide instruction. Students can leave the classroom and go work in the neighborhood area," Antony said. "It's been very well received there."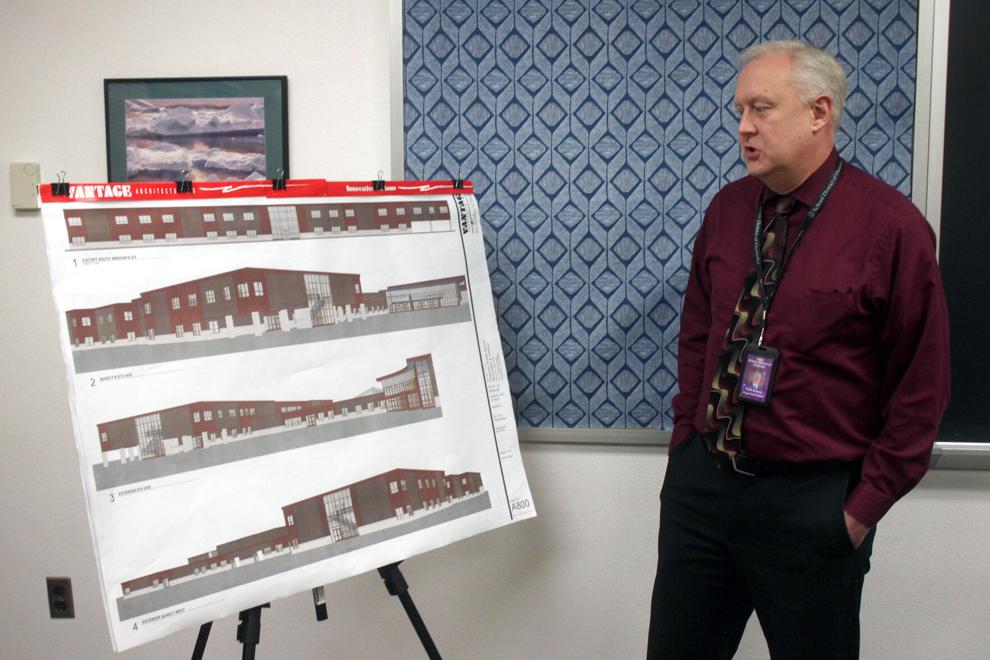 As a result of the 1970s open concept plan, the school's office is located in the middle of the building, leaving the main entrance unmonitored until a front desk was added in the early 2000s. The new office will be attached to the main entrance, which will be moved to Eighth Avenue.
The design also incorporates an office for a Boys & Girls Club, with many of the interior rooms being shared spaces with the middle school. "For our middle school students, 11 to 14-year-olds, there's nothing in our area for them after school. This fills a void that we had."
Other improvements include expanded bleacher seating in the gymnasium, expanded playground facilities, upgraded kitchen equipment and a streamlined cafeteria layout. Parking will be doubled, and a new drive from Oak Avenue to Eighth Avenue dedicated to parent student pick up and drop off will be added on the north side of the building to reduce traffic congestion.
Remodeling the middle school will eliminate $4 million in maintenance costs deferred due to state budget restrictions.
The building's exterior design is consistent with the three Onalaska schools constructed or renovated in the past two decades. "This project is the next logical step in the projects we've done leading up to this," Antony said.
Antony said construction documents are expected to be finished in mid-May, with a contractor expected to be selected in June. Construction is slated to begin this summer and is expected to end in 2025. The project will be completed in phases to minimize the number of classrooms displaced by the project at any one time.
"We try to emphasize every time we talk about this the absolute gratitude for the community for taking all of this into consideration," said Antony. "The elementary and the middle school will be facilities that serve our staff and students well into the future."