The Onalaska school district's new superintendent has a familiar face.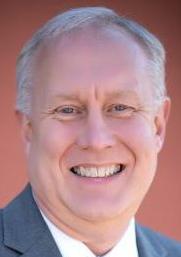 Todd Antony, who spent eight years as principal of Onalaska's Irving Pertzsch Elementary School, was officially named superintendent Monday.
Ann Garrity, school board president, said Antony quickly separated himself from the rest of the field, in part because of his dedication to students.
"(He) stood out among the candidates for his student-focused decision-making practices, and his commitment to work together to ensure high levels of learning for all," she said.
Antony, who was raised in Monticello, Minnesota, has spent his entire career in Wisconsin.
In 1991, he began working as a third-grade teacher in Milwaukee, eventually becoming a principal.
He then spent five years as an elementary school principal in the Alma Center-Humbird-Merrillian school district before coming to Onalaska.
While principal at Irving Pertzsch, Antony also coordinated summer school and served as the district's technology director.
He spent the 2018-19 school year as the director of elementary education for the La Crosse school district.
"My time in Onalaska really proved that the staff throughout the district are high quality," Antony, 51, said. "They have systems and structures in place to ensure continuous improvement and high levels of success for all students. That's really what I'm about as an educator, and it's what made Onalaska a natural fit and a place I wanted to return to."
Antony said he would spend the coming months refamiliarizing himself with the Onalaska district and getting to know new staff members.
The superintendent job comes with a whole new set of responsibilities — from overseeing all school buildings, to engaging with community members, to leading the district through strategic planning. It also requires Antony to know and interact with staff members on a deeper level, he said.
"In the superintendent's role, the working relationships are a little bit different," he said. "You have to connect with key people at the district office and building level, talking to individuals about what's important to them, gaining that perspective.
"I feel like I have great relationships with the vast majority of individuals, but being away for a year means there have been some new hires with teachers and staff members. I'll be purposeful about reaching out and being familiar with the entire staff."
Antony will succeed Fran Finco, who announced his retirement in January after 27 years with the district.
His salary will be just shy of $150,000, according to the district, and his first day will be July 1.