Onalaska Superintendent Fran Finco announced his retirement Monday, marking the end of his eight-year stint as superintendent and his 42-year career in education.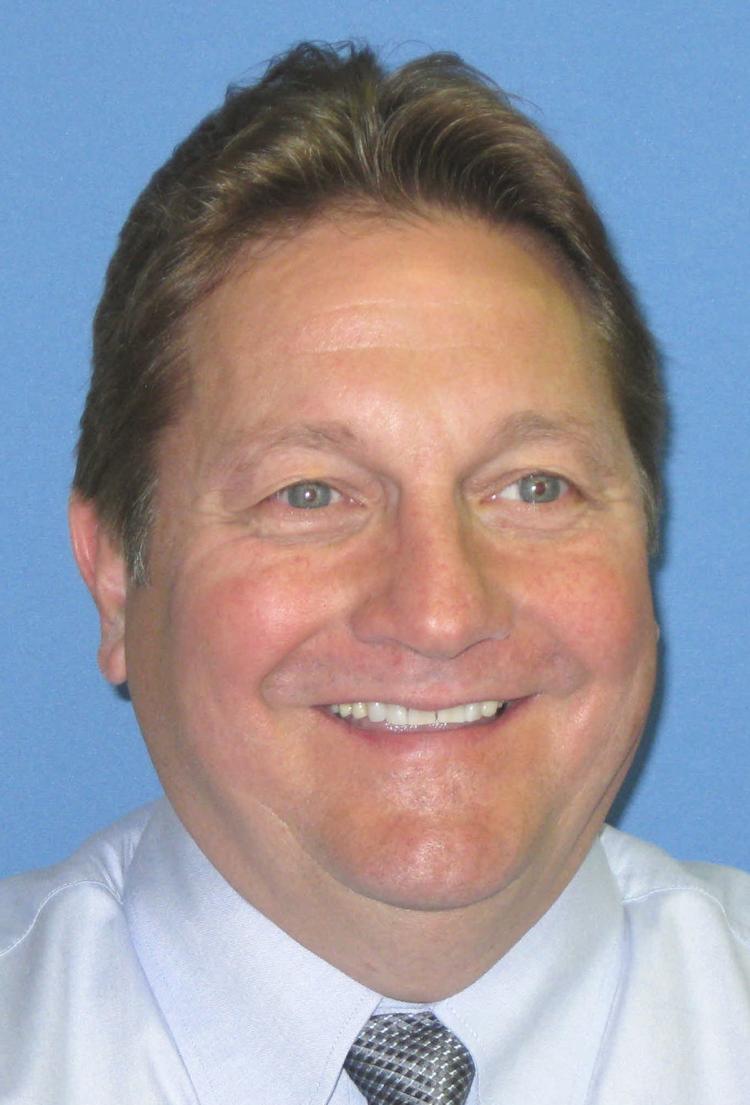 Finco, whose tenure was characterized by financial stability, programmatic changes and surging open enrollment, is set to step down June 30. A search for his successor will begin this winter.
"When you take over a leadership position like this one, it's kind of like a historical arc. You have people who come before you and people who will come after you, and you just hope to make a difference," Finco, 65, said. "It's a healthy time for us fiscally. Our buildings are in good shape. We have quality people, and we're having success in the classroom. I like to think we moved the needle in a positive direction."
ONALASKA — Adam Sadek plays all sorts of video games: Fortnite, Brawl Stars, Clash of Clans.
Finco, a native of Wakefield, Michigan, initially hoped to become a lawyer, settling on teaching because he did not have enough money for grad school.
He began his career in 1977, teaching social studies at a Catholic school in Crookston, Minn., and came to Onalaska in 1992.
After a decade as the middle school principal, Finco became the district's director of instructional services. After a decade in that role, he became the superintendent.
Reflecting on his career Tuesday, Finco said he is especially proud of two things:
The district transitioning to a new, student-centric method of teaching — "as opposed to saying, 'I taught them, and they should have learned it.'"
And the district regaining the trust of teachers in the wake of ACT 10, which stripped public educators of their collective bargaining rights and drove a wedge between teachers and administrators across the state.
"We've done some things that, I think, have alleviated a lot of stress for people," said Finco, using new salary schedules as one example. "It was a scary time, and the district needed somebody who wasn't going to do the whole vilification thing that was happening in Madison."
Ann Garrity, president of the Onalaska school board, said students have had the perfect role model in Finco, an avid reader with a passion for learning.
"He's really the definition of a lifelong learner … and he expects that every kid who walks through our door is going to learn at a high level," she said. "That's probably the thing that is most admirable about Fran. He was that way when he was our curriculum director, and he's maintained that same passion as superintendent."
Finco has made lasting impressions far outside the bubble of the school system.
Many families in the School District of Onalaska cannot afford books for their children.
Dave Skogen, the former CEO of Festival Foods, has had a friendly working relationship with Finco for two decades. He described the superintendent as sharp and soft-spoken, someone "who doesn't usually say a lot, but always has something meaningful to talk about."
A few years ago, Finco approached Skogen with an unorthodox idea: He wanted to purchase Festival Foods' old support center in downtown Onalaska, a building that required a major remodel and carried a tremendous amount of sentimental value for Skogen.
"My first reaction was it needs to be retail — Chick-fil-A, Pizza Ranch — and I just couldn't picture a school district office downtown," said Skogen, who finally acquiesced in 2017. "Now, when I drive by, I see how well they remodeled it. He was spot-on. It warms my heart to see Fran in the same office, the same desk, I spent 15, 20 years in."
Finco said he and his wife will remain visible, active members of the Onalaska community.
But that doesn't mean the transition to retirement will be any easier, he said. There are some things, like building relationships with teachers or watching students grow into successful adults, he knows he will miss.
"I got some really nice congratulatory emails from people I've worked with for a number of years, and people have stopped to tell me stories I completely forgot about," Finco said. "We all go to work, and we don't get to see the fruits of our labor until we've been around long enough to see students come back as doctors, dentists, surgeons.
"It feels bittersweet to retire. It's a good time, but it's also never easy."
Be the first to know
Get local news delivered to your inbox!