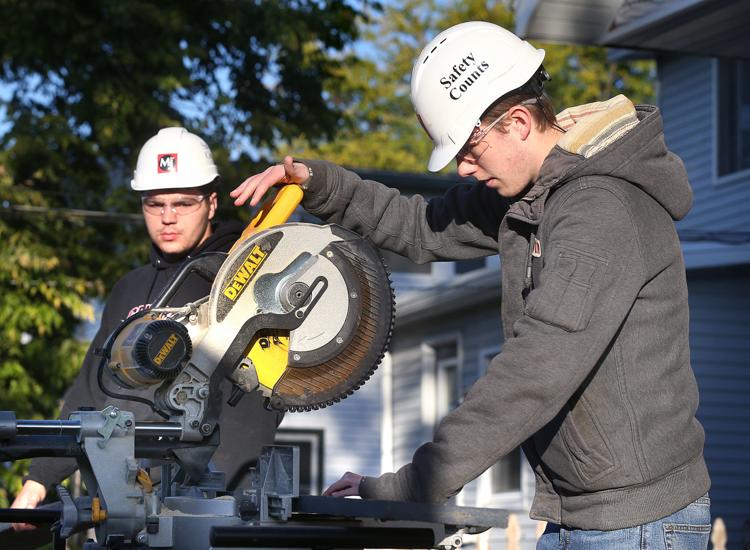 Some teachers assign a handful of math problems or a chapter of "Gatsby."
Nick Kalina's students are building a house.
Students in the Architecture, Construction and Engineering Academy at Central High School have spent their mornings hammering away at a house on Redfield Street, a residence they've built from the ground up through the city's replacement housing program.
The program is intended to breathe fresh air into local neighborhoods by replacing dilapidated houses with new ones, while allowing students to learn the ins and outs of construction not in a workshop, but in the real world.
"It doesn't get much better than this for authentic learning. I mean, this is their classroom" said Kalina, the academy's lead teacher. He, along with officials from the city of La Crosse and Western Technical College, recently received the Talent Development Award from the Wisconsin Economic Development Association, which noted how the program molds students into professional homebuilders.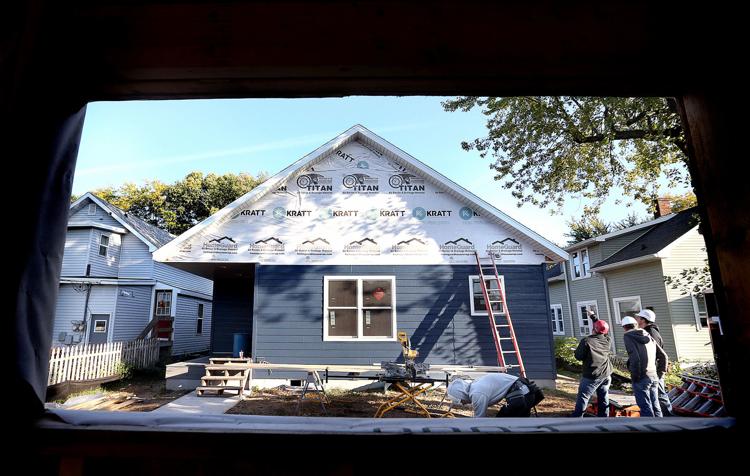 "Sometimes, they won't do something right the first time, and we'll go over it and how they can do better the next time," Kalina said. "And sometimes, I'll see them run into a problem and talk it out on their own. That, for me, is the best part."
The class spent a bright and chilly Wednesday morning 15 feet above the ground, laying shingles on the garage at the Redfield Street project.
Last year's class built the exterior of the house and sealed it; this year's class is putting up the garage and finishing the house's interior.
You have free articles remaining.
"My favorite part was putting the walls up on the garage, just seeing it come together so fast," said senior Robert Schmidt, who plans to get a job in construction after school. "I'm not a big fan of heights, but I'll go along with anything if it needs to be done."
One of his classmates, Cole Denzer, got his first taste of construction when he was hardly big enough to hold a two-by-four.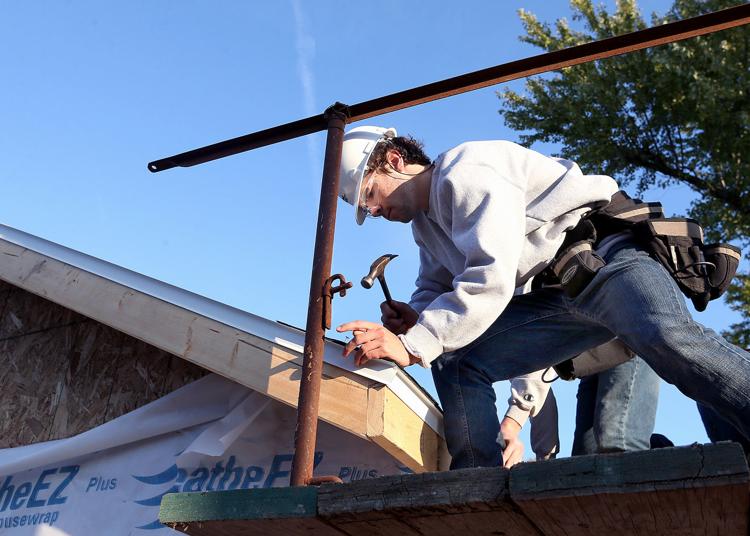 "My dad built our first house when I was about 7, so I helped with that," said Denzer, who hopes to become a mechanic, but was drawn to the construction academy anyway. "It's like with my dad. He's not a carpenter — he's just a hands-on guy. Just having that knowledge, I think, will be helpful."
It's not just Central. Students at Western Technical College have been churning out houses, too, about two a year since the mid-1990s.
Dave Hahm, a wood tech instructor at Western, said students rarely skip class when they're working on a house, because they might miss an entire phase of the project.
"Not only are we building a house, but we're doing all the framing, all the trim work, all the siding," Hahm said. "Students do all the cabinets, all the casework, all the carpentry, so it's not just bits and pieces. I don't think there are many other tech schools that do this type of training to the extent that we do it."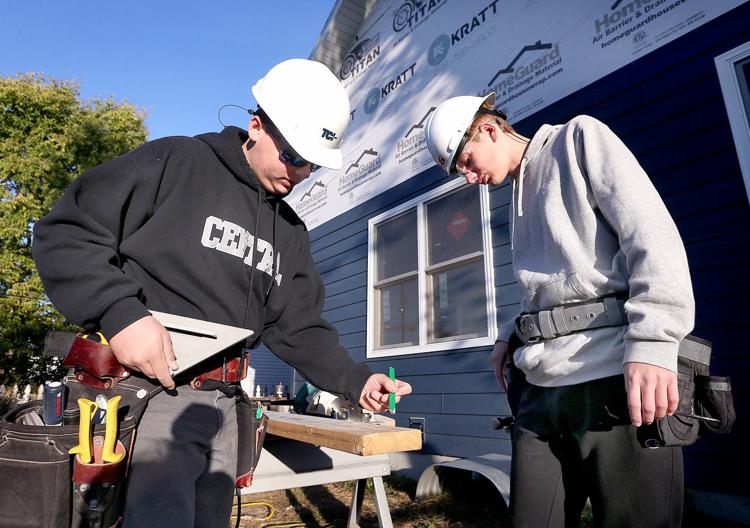 The city provides the lot and the foundation for these projects, which are funded through U.S. Department of Housing and Urban Development community development block grants.
After the students do their part, the city hires contractors to put in the plumbing and electrical systems, and then puts the house on the market. Financing options are available for low to moderate earners who are hoping to become homeowners.
Since its inception, the program has produced more than 35 new homes and an additional $2.4 million in assessed value to the city. More than 400 students have had a hand in the projects.
"It's extremely beneficial to the city, and it's obviously beneficial to the students here," Hahm said. "You're working on a real project, with a real budget, with real-time constraints. In a lab simulation, students want to get good grades, but they might get by with a 'C' or a 'D.' With this, they'll keep doing things until it's an 'A.'"