When classes resume later this month, some students in the School District of Arcadia will face an unexpected test.
Getting to school to begin with.
The school board recently voted to enforce the district's two-mile no-busing zone — a move that has drawn the ire of parents who fear for students, especially young ones, who will have to walk along busy streets on their way to school.
An online petition calling on the district to make accommodations for these students has nearly 600 signatures, though it's unclear how many signees live in the district.
"Some of our pupils will be 5 years old and walking 2 miles in areas with limited or no sidewalks with unusually high traffic & distracted drivers on an increase," the petition, written by Suzanne Vazquez, reads in part. Vazquez, an elementary reading and special education teacher in the district, also has two children enrolled there.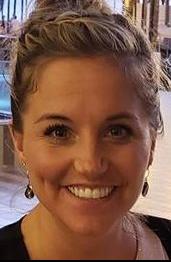 "Elementary students can hope their parents will make arrangements so they can get to school safely, but ... if (parents) or the school does not have a plan in place, the child will be at home or attempting to walk to school," she wrote. "This added stress, adversity and trauma will negatively impact our students' ability to attend and thrive in school."
By state law and with few exceptions, Wisconsin school districts do not receive reimbursement for busing students who live within a two-mile radius of their school.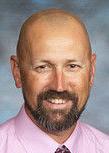 Lance Bagstad, the superintendent in Arcadia, said the district has long bused students who live in that zone, though it was not required to. By his count, 166 students who rode the bus last year would be unable to do so this year.
Bagstad contested the notion that the district, by enforcing the policy, would be compelling some students to walk to school.
"That couldn't be further from the truth," he said. "What it amounts to is we're not offering transportation by school bus, so it's a parental responsibility how children get to school. The school district has no say in that."
You have free articles remaining.
The district will offer busing to any student who would have to cross the Trempealeau River or Highway 93 — what the district has deemed "unusual hazards."
The Wisconsin Department of Public Instruction gives school districts the authority to identify unusual hazards, which are defined as "existing traffic conditions that constitute more than an ordinary hazard and seriously jeopardize the safety of pupils traveling to and from school."
School board members considered the busing issue at several meetings this spring, including at a public hearing where a handful of residents raised safety concerns.
Ultimately, the board decided to enforce the no-busing zone with one change: a provision allowing certified day-care centers to pay for busing within the two-mile zone.
In addition to any added revenue, Bagstad said the district will be able to eliminate one of its bus routes and reduce ride times for students who live on the edges of the district.
Despite the petition, he said the district has no plans to reconsider its transportation plan.
While a two-mile no-busing zone might work in some school districts, Vazquez says she is convinced it is a poor fit for Arcadia.
Three out of every four students in the school district qualify for free or reduced-cost lunch — well above the state average — and poverty is linked to student absences due to a lack of transportation, studies show.
Arcadia is also home to two large regional employers, Ashley Furniture and Gold'n Plump, which creates a high volume of traffic in the city.
The Wisconsin Department of Transportation reports that, each day, 10,600 vehicles pass up and down Arcadia's Main Street, a block from the elementary school.