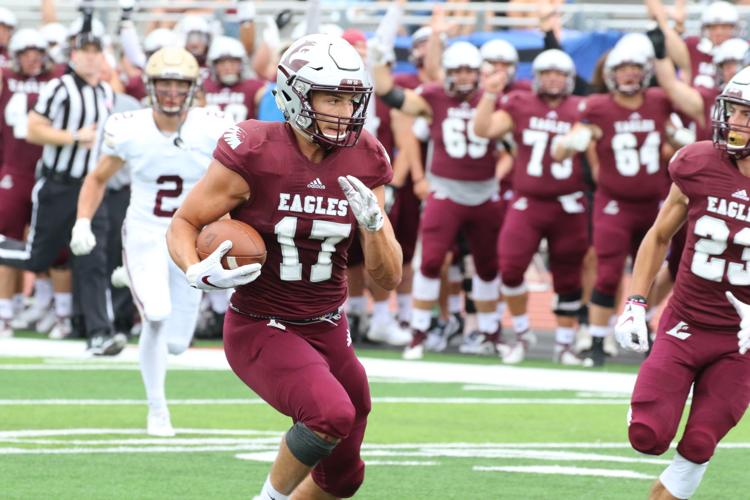 Star athletes at Division I colleges are not the only ones who would benefit under a landmark rule change allowing student-athletes to profit from their name, image and likeness.
That's according to UW-La Crosse economics professor Adam Hoffer, whose research and writing has focused on the long-running dispute over compensation in college athletics.
The NCAA, facing heightened political pressure, announced on Tuesday that it would permit student-athletes to profit from their play. A day later, Wisconsin lawmakers touted a proposal that would allow UW Badgers, UW-L Eagles and all other NCAA athletes in the state to do exactly that.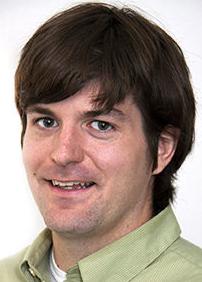 "We've seen record contracts for televising NCAA events — March Madness, the College Football Playoff, big bowl games — and all this money pouring into college sports," Hoffer said. "But none of that money actually goes back to the school. None of it is used to decrease tuition. You see schools like Clemson building mini golf courses, and schools like Alabama building massage rooms and waterfalls. This is just silly. Why not allow the players to get some of that money?"
The NCAA rule change, paired with corresponding bills across the country, would topple the complex legal framework governing the lives of student-athletes.
Currently, college athletes are barred from signing endorsements, appearing in advertisements and taking advantage of other income opportunities, such as autograph sessions.
But the long arm of the NCAA also reaches into their personal lives. There are restrictions, for instance, on how much money a booster can spend on a lunch with a student-athlete. Gifts, perks and handouts are strictly monitored.
All of this would change under the proposal in the Wisconsin Legislature.
And while UW-L athletics generate a sliver of the revenue that UW-Madison athletics generate, there will be chances for small-school athletes to profit, Hoffer said.
"I do think there's an opportunity for Division II and Division III athletes to benefit," he said. "The opportunity is obviously smaller, but, like with Division I, most of the headlines and dollars will flow to the most talented players. The biggest win for the remainder of athletes is just the flexibility they'll have, the breathing room in terms of what they're allowed to do.
"None of this will cost the university, but players will be allowed to get some pay based on the value they're creating. It seems like a huge win-win across the board."
You have free articles remaining.
Not everyone sees it that way.
Last December, UW-Madison Chancellor Rebecca Blank said she feared compensation would blur the lines between student-athletes and professional ones.
"I believe deeply in student-athletes," she said, "and I think Wisconsin is the example of how you can have a strong program with student-athletes who actually perform well both in the classroom and at sports."
Previously, Blank had caused a stir when she testified in federal court that UW might discontinue its intercollegiate athletic program if student-athletes were paid beyond the cost of tuition.
The school said in a follow-up statement that it "has no plans to stop offering athletics."
UW-L Chancellor Joe Gow said he's curious to see how the change plays out at Division I programs, but that the effects on UW-L athletics remain unclear.
"The impact it would have on a Division III program like ours, I don't know if we really understand that yet," Gow said. "We don't offer big scholarships, and we don't really associate money with playing a sport. But this will certainly be a dramatic change for big Division I programs like UW-Madison ... and it's hard to predict how that will all come out."
The Wisconsin bill, as it is currently framed, does not grant student-athletes complete freedom.
The NCAA would have the power to block first-year and transfer students from profiting off their status, a provision meant to limit the influence of money on recruitment and school choice.
Student-athletes would also be required to notify their college before signing a contract that might harm the college's reputation or conflict with its existing contracts, such as a deal with a rival shoe company.
The bill would take effect in mid-2023.
"None of this will cost the university, but players will be allowed to get some pay based on the value they're creating. It seems like a huge win-win across the board." Adam Hoffer, UW-La Crosse economics professor
"None of this will cost the university, but players will be allowed to get some pay based on the value they're creating. It seems like a huge win-win across the board."

Adam Hoffer, UW-La Crosse economics professor