Students and staff at the University of Wisconsin-La Crosse have been given more power in booking guest lecturers after the chancellor invited a porn star to speak on campus last November.
On Monday, Chancellor Joe Gow announced the formation of a Joint Committee on Free Speech Promotion, a group of students and staff members that will organize events during National Free Speech Week and issue "recommendations regarding matters of importance to our campus community," a release said.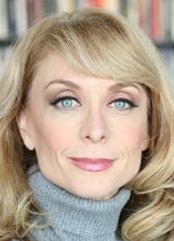 Gow said he approached faculty leaders because of the backlash he received after booking Nina Hartley, a porn star and sex educator, for what proved to be an incendiary lecture on sexuality and adult entertainment.
"After the events of last fall, when there was a controversy about the choice of speaker, people said this would be best done by a more inclusive group and not just you," Gow said, referring to himself. "I did what I thought was right last time, and from that I learned that we should move in a direction that's more (inclusive) of our students and staff."
Gow said the joint committee structure has been an effective one for UW-L, which has similar groups overseeing sustainability, budgeting and multicultural affairs.
In the coming weeks, Gow will work with campus governance groups to appoint members to the new committee, he said.
Under UW System policy, chancellors are responsible for overseeing and implementing free speech protections on their respective campuses. That did not stop system President Ray Cross from scolding Gow for his decision to book Hartley.
"Apart from my personal underlying moral concerns, I am deeply disappointed by your decision to actively recruit, advocate for, and pay for a porn star to come to the UW-La Crosse campus," Cross wrote in a Nov. 6 letter that landed in Gow's personnel file. "While I understand and appreciate your commitment to freedom of expression and public discourse, as chancellor, you need to exercise better judgment when dealing with matters such as these."
Gow, while lamenting the news stories and negative attention the booking brought on, has maintained that Hartley's lecture was both appropriate and insightful.
"I think we see things differently," Gow said of the president's letter. "I think the free speech policy is very clear that each chancellor is responsible for implementing that policy, and I took that seriously and did my best effort on this. I was approaching things from a very pure, free speech perspective."