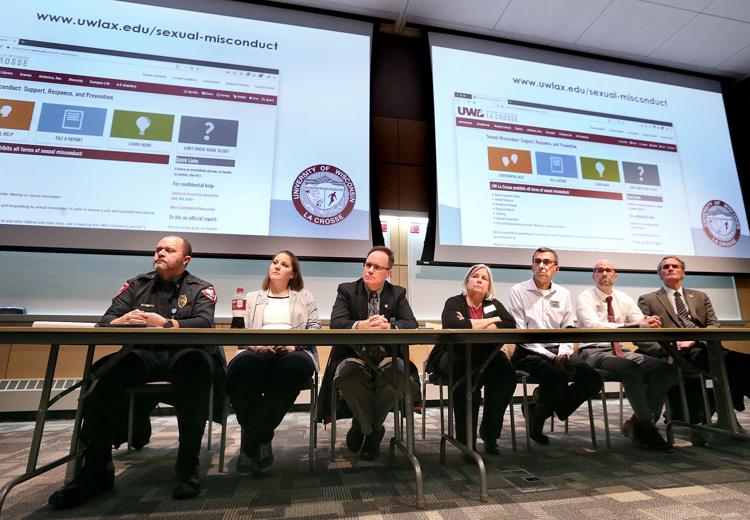 UW-La Crosse leaders defended the school's procedure for handling sexual misconduct claims but acknowledged that certain policies could benefit from a closer look during a highly anticipated forum Wednesday.
A panel including Chancellor Joe Gow and members of the university's Title IX team spent 90 minutes discussing school policies and fielding questions from students.
The forum was, to date, the university's most complete and candid response to criticism that it botched its initial investigation into Joel Elgin, the now former chair of the school's art department.
"We know that there's a lot of awareness, there's a lot of concern, and there's a lot of questions," said Nizam Arain, the Title IX coordinator at UW-L. "This is one of many opportunities … to have those conversations, to receive your feedback, and to use it as a means to make our processes ever better."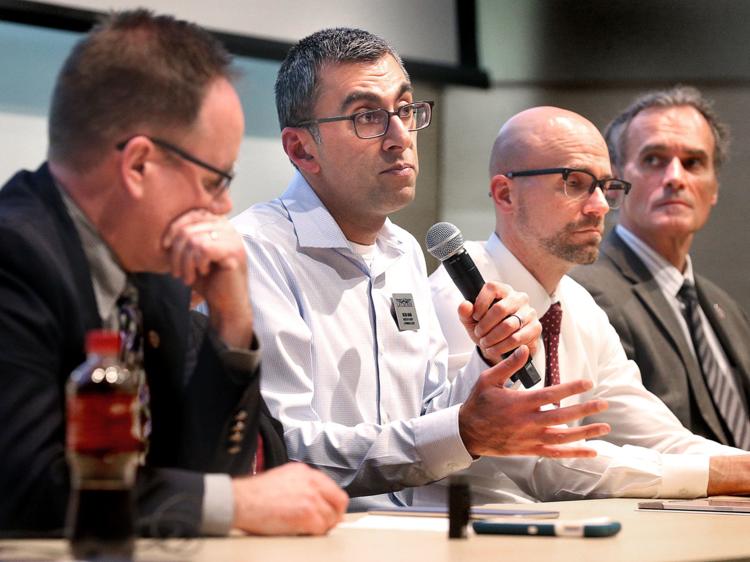 The panel addressed many of the concerns that Caycee Bean, a former student who accused Elgin of sexual misconduct, raised in a September Facebook post and at a December press conference.
Bean criticized the university for a lack of communication during its investigation into Elgin and for failing to establish that he was guilty.
UW Shared Services, which conducted a second investigation with additional interviews and evidence, concluded that Bean's allegations were credible.
Asked Wednesday why the two investigations reached different conclusions, despite consistent statements from Bean, Gow noted the difficulty of establishing guilt when one person's story is pitted against another's.
"The initial complaint and what we saw in the (second) report, there's a lot more," Gow said. "The fact of the matter is: The original allegation was investigated and couldn't be corroborated. Then, when it was publicized, that brought many more people forward that our investigators had no way to know who they were. That was very helpful."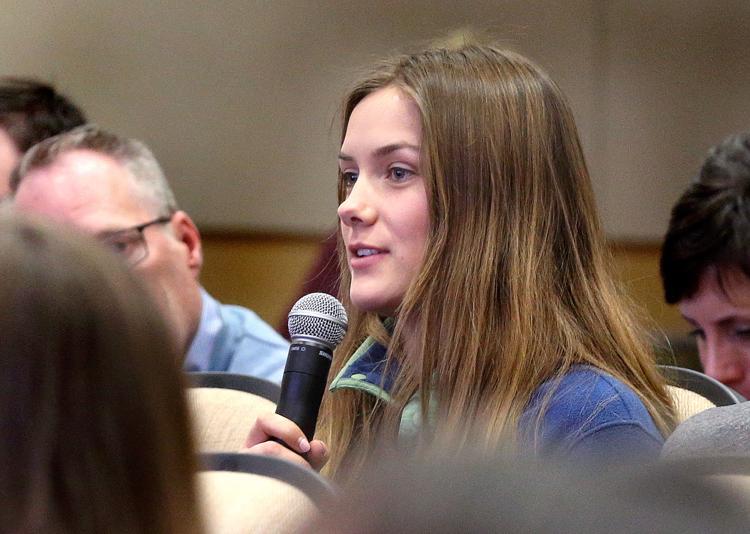 The panel also underscored UW-L's efforts to support and frequently communicate with students who have reported misconduct.
You have free articles remaining.
Bean has said that she waited several weeks for an update on her case — a breakdown school officials blamed on poor internal communication.
Kara Ostlund, the assistant dean of students, said the Title IX team recently established a goal of updating students who have filed a report at least once a week.
However, she said, investigations will still be slow to unfold.
We want "all parties to feel that we've explored all options, turned over every leaf, looked under every rock," she said. "But that can mean added time to an investigation. That's unintended, but it's equally important to make sure that we're being fair and impartial."
School leaders also tried to assuage concerns that biases among the Title IX team could undermine the integrity of investigations.
Arain said two investigators are assigned to most cases, so that one person's biases are neutralized, and that all investigators must complete training meant to help them recognize and overcome any such leanings.
"At every level of administration," Arain said, "there's a lot of care taken to make sure that we're not exempting anyone from accountability, but rather that we're putting the necessary pieces in place to ensure that (anyone) can be investigated in a credible fashion."
While the panel touted many existing aspects of UW-L's investigative procedure, members also admitted that recent events have crystallized the need for change and improvement.
Arain said he is looking to the UW Board of Regents to pass a prohibition on dating relationships between employees and students. (Currently, employees can date any student they do not directly oversee.)
Former UW-La Crosse art chair Joel Elgin exhibited a pattern of predatory behavior that bega…
Ingrid Peterson, the school's violence prevention specialist, praised a suggestion to give incoming students additional training on how to recognize problematic behavior by staff and faculty. (The idea was proposed by senior Kendra Whelan.)
And Gow said the past several months have caused him to question whether every phase of the process needs to be done at the university, by the university.
"By that I mean the investigation, the charging, the hearing, the decision," Gow said. "There are some things the system is looking at where you would have outside investigators. We used that on the re-opening of the investigation here, and I think that was very effective. It might be better to not have the campus do everything."
Be the first to know
Get local news delivered to your inbox!