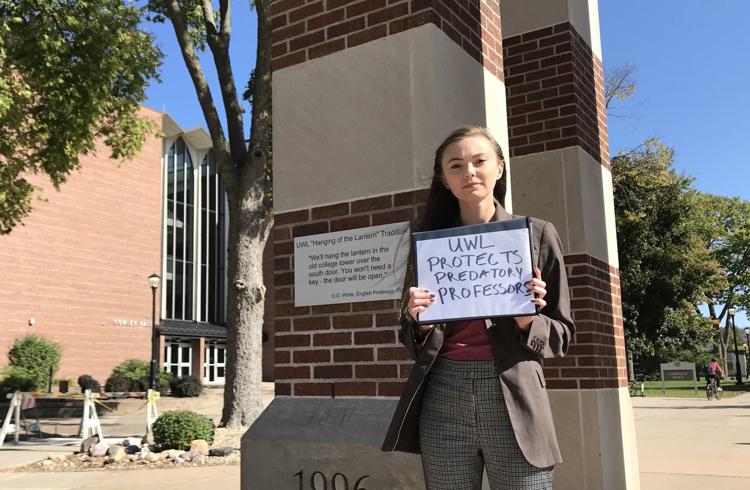 "UWL protects predatory professors."
That's what's written on the sign Kendra Whelan has been holding every day for a month at UW-La Crosse's Hoeschler Tower — something she plans to do until Chancellor Joe Gow schedules a public forum addressing sexual misconduct on campus.
Whelan, a senior majoring in women's studies, said she was inspired by the chancellor's "lack of a response" after a student publicly accused the former chair of the university's art department of sexual misconduct last month.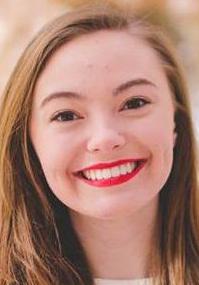 "We got an email saying sexual misconduct is against UW-L policy, and that was the extent of it," said Whelan, who also started an online petition. It had 600 signatures as of late Friday.
"When I realized he wasn't going to turn this into an open conversation about how we can make our policies better and stronger and protect students, I just couldn't take it anymore," she said. "You can't have this horrible thing happen and then not expect students to have questions about it, not hold yourself publicly accountable."
Sexual misconduct complaints against UW-L staff and faculty are increasingly common, records show. The Tribune found through an open records request that there have been more complaints in 2019 than in the previous three years combined. Four complaints were filed during the spring semester alone.
But concerns about the university's handling of sexual misconduct investigations didn't begin to swirl until Caycee Bean, a senior at the school, published details of her case on Sept. 4.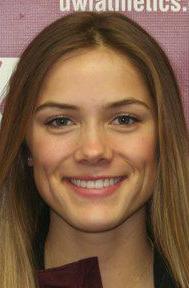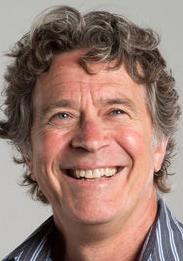 On Facebook, Bean wrote that former art chair Joel Elgin had made comments about her body and attempted to lift up her shirt during a private drawing lesson several years ago, and that the university had failed to keep her apprised of its investigation, despite promising to do so. Ultimately, investigators did not determine that Elgin had violated university policy.
After Bean made her story public, Gow directed school investigators to re-open the case. Elgin, who had previously been ordered not to contact Bean, was removed as chair and placed on paid leave.
Gow stopped short of scheduling a forum, fearing that the event would spiral into a conversation about the Elgin case specifically.
"I am always eager to lead public discussions of important campus issues," Gow said in a statement. "However, in cases of alleged employee misconduct, I am bound by Wisconsin state statutes to serve as an impartial judge."
Even with a general forum, he said, "the challenge is you would have to talk without referring to specific cases, and that would be risky. There's just too much at stake with that."
Gow did note that the university had built a web page with more information about UW-L's responsibilities under Title IX and the Clery Act.
You have free articles remaining.
The former requires universities to combat discrimination based on sex, which includes investigating complaints of sexual misconduct on campus. The latter requires universities to maintain and disclose campus crime statistics and security information.
According to Whelan, the chancellor's reason for blocking a forum on these laws is faulty. Students are perfectly capable of discussing them, she said, without compromising any one case.
"It's frustrating not to have details about what's going on, but students understand that you can't compromise the investigations. That makes total sense to me," she said. "Really, we just want to know more broadly: Is the university in compliance with Title IX? Is it in compliance with the Clery Act? Students have questions about these things … and it's the chancellor's job to listen to students, to talk to students."
Whelan said she has been careful to ensure that her protest of Gow is respectful. Every day around noon, she arrives at the clocktower, shrugs off her backpack and silently holds her sign. She does not obstruct anyone's path, she said, and does not heckle or yell.
Occasionally, other students make signs of their own and join her.
The reaction from students, staff and faculty has been overwhelmingly positive, she said. The first few days were filled with thumbs-up and high-fives, and, five weeks later, people still come up to her to start conversations or offer words of encouragement.
"I've gotten a lot of support from pretty much everybody," Whelan said. "Even if they don't necessarily agree with my message … students still want the chancellor to host an open forum just to talk with us. They're passionate about having an open dialogue on this, whatever their stance may be.
"The chancellor is really the only person who's been ignoring me."
Reports of misconduct on the rise
In 2019, UW-La Crosse has received more sexual misconduct complaints against staff and faculty than it had received in the previous three years combined.
According to public records obtained by the Tribune, the university has received five such complaints this calendar year, after receiving four complaints from 2016 through 2018.
UW-L's annual security report shows that complaints of rape or fondling in 2018, the most recent year in the report, were down from two years ago but up from three years ago. These numbers include all complaints, not just those against staff and faculty.
Ingrid Peterson, the university's violence prevention specialist, said a rise in complaints does not necessarily mean a rise in misconduct.
"In general," she said, "any increase in numbers translates to more people knowing what resources are available and more people feeling comfortable coming forward."
Of the complaints against staff and faculty in 2019, two are related to a faculty member's alleged verbal and physical conduct with students, faculty or both.
One is related to a faculty member allegedly sending a university employee harassing comments and letters.
One is related to a non-faculty staff member allegedly showing a student inappropriate images.
And one is related to a faculty member's alleged comments in and out of the classroom.