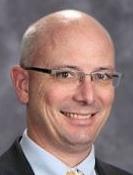 That was the margin of defeat for the School District of West Salem on Tuesday, the difference between the district getting $7.6 million in additional funding, and the district having to find roughly $1 million in budget cuts.
"None of this is going to be easy," said Superintendent Troy Gunderson, noting that the school board has nibbled at the edges in recent years, cutting benefits and maintenance costs.
"Over the past five years, we've made a lot of cuts to areas that don't directly impact kids," he said. "Moving forward, it's going to get more difficult to manage class sizes and programs without doing that."
West Salem's razor-thin defeat (50.3 percent to 49.7 percent) is a temporary but major setback for a district that was trying to maintain its current programs and services, and that was already operating in the red.
It was also a rare instance of Wisconsin voters rejecting a school district's referendum question.
On Tuesday, voters approved 77 of the 82 school referendums on state ballots, amounting to $1.3 billion in new school funding.
Onalaska and Bangor school districts celebrated additional operating dollars from taxpayers, while the School District of Holmen received nearly $23.5 million to expand and remodel its high school.
West Salem, meanwhile, is going back to the drawing board.
The school board will begin budget discussions at its regular meeting Monday. According to Gunderson, there might also be talk of another referendum attempt — a vote that could happen as soon as this spring.
"In the state of Wisconsin, we have a funding model that, for lack of a better word, forces everybody to get funding through referendums," Gunderson said. "You need some kind of referendum to be able to stay afloat. It's not a matter of if we'll come back (to voters), but when."
Gunderson said the district will be in a tough spot no matter when it goes to referendum, whether it's in the spring of 2019 or the fall of 2020.
A spring referendum would leave board members little time to hash out the details, while a later referendum would prolong the district's budget woes — a delayed solution to an urgent problem.
Gunderson said he is optimistic, though, for a few reasons.
This was the first time West Salem had sought this kind of funding, an override to state-imposed revenue limits, and voters are now more familiar with the district's budget situation.
The referendum question performed better in outlying communities than district officials had expected.
And Gunderson speculated that some of the "no" voters might have supported the district's referendum had the ballot not been packed with county referendum questions.
"That it's this close … means that the message is out there, and eventually we're going to reach that next level," he said. "I also tell people that it's never good to win by 30 votes, because it's a bitter and contentious thing. If we come back next time and win by 500, then it's a win for everybody.
West Salem School District: Revenue limit override for operating expenses
| 9 of 9 precincts | Votes | Percent |
| --- | --- | --- |
| Yes | 2,470 | 49.67 |
| No | 2,503 | 50.33 |