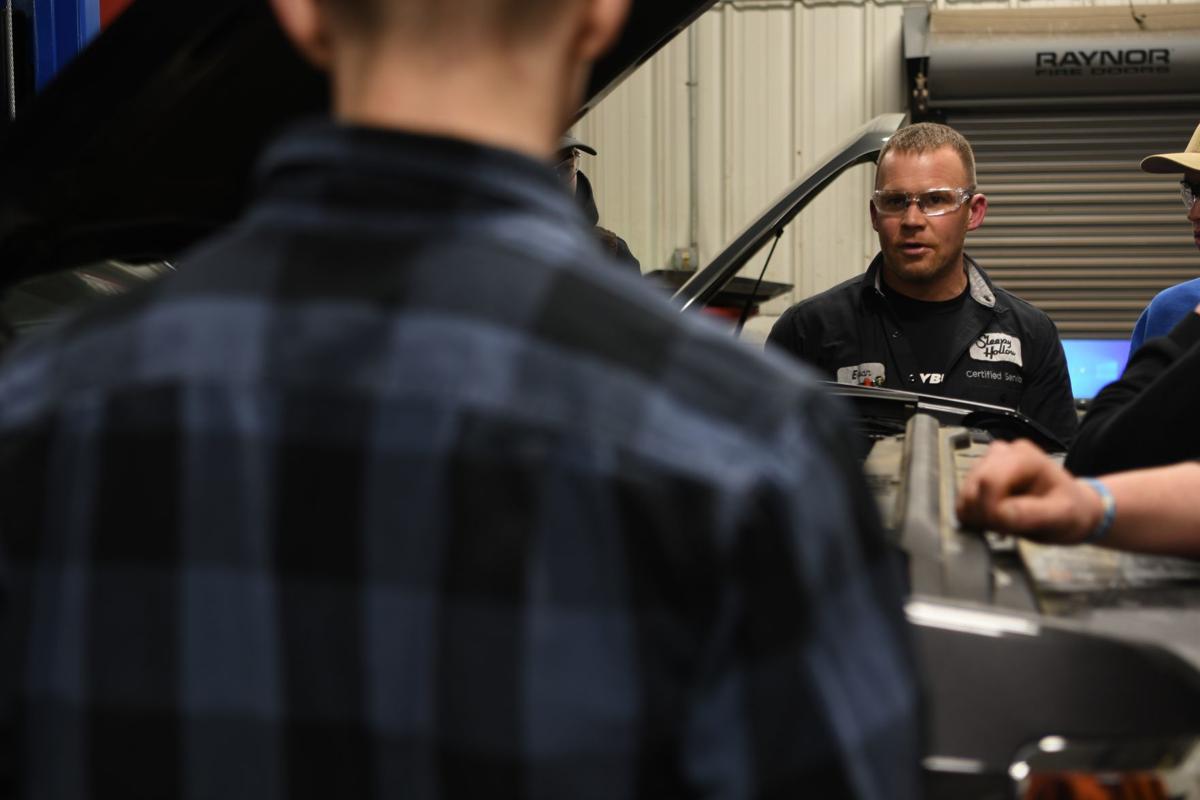 Spanky Felton has seen his fair share of changes to the auto industry.
As the longtime owner of Sleepy Hollow Auto Group in Viroqua, Felton has seen the workforce shrink as birth rates declined and more students pursued four-year degrees. This phenomenon hits particularly hard with his automotive technicians.
"I would hire technicians if they were here today," he said. "There aren't enough going through school."
Felton noticed that other dealerships were facing the same problem. It was at that point Felton decided something needed to be done.
"What could we do at a grassroots level to remedy this?" he said. "Let's get these kids involved in this while they're still in high school. Maybe they're not interested in a four-year college."
From there, Felton helped develop a program with area school districts to get students more involved with career fields in the trades.
Three years ago, Felton, with help from CESA and Western Technical College, developed a program that allowed students to earn college credit in Western's Automotive Technician program while still in high school.
The class meets every Wednesday evening at Sleepy Hollow in Viroqua. High school juniors and seniors complete one class their first year, then a new course the next year. The hope is to spark an early interest in auto careers.
You have free articles remaining.
"If one person goes through this class and makes it a career here as a technician, it's worth it," Felton said.
Sleepy Hollow also offers scholarships for students who are interested in coming back to the company after completing the program through Western. Several students have already made the commitment.
The instructor for the program, Evan Nelson, said the classes have had a big impact on his career. He works at Sleepy Hollow as a technician himself, but has found a new passion in teaching.
"I enjoy it so much. They want to learn and are so helpful. I love working with kids," he said. "It makes me feel happy. A few of these kids don't have dads. I might be the only father figure in their life."
Both Felton and Nelson believe the course is important well beyond the college credit that transfers to Western.
"It gives you real-life scenarios. These are real vehicles with real problems," Felton said. "They are going to see stuff here that they may not see in a classroom. At the same time, Western will give them the technical skills that they need."
"Western, CESA and Sleepy Hollow took on this maiden voyage," Nelson said. "We did it first and did it well, and will continue to make it even better."
Similar partnerships with other dealerships are quickly expanding. Western will soon offer a similar program in Black River Falls.
"We're all in the same boat," Felton said. "You need to build (interest in this field) from the ground up, when they are in high school."