While in-person appointments have been disrupted due to the coronavirus, the counseling offices at Western Technical College, University of Wisconsin-La Crosse and Viterbo University are still looking out for the mental health of students and staff.
Western is offering two platforms for appointments with students: phone calls and face-to-face via Zoom, an online messaging system similar to FaceTime or Skype. UW-L has been conducting phone consultations.
"We want people to remain social. It's very important during this time," said Ann Brandau, director of counseling and retention services as Western.
Gretchen Reinders, the director of counseling and testing at UW-L, urged students to stay connected in whatever way works for them. She said to remember that while there is a lot of uncertainty and anxiety about the future, there are a lot of people going through the same thing and they don't need to do everything by themselves.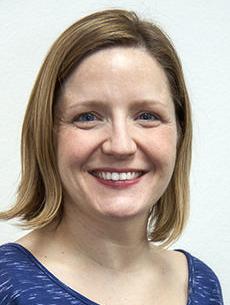 "Even though we're isolated in a lot of ways, we're not alone in this," Reinders said.
Universities have gone to online courses and the offices have closed to walk-ins to avoid spreading COVID-19 and protect the public health. Many students have been sent home from their jobs or moved out of their dorm rooms.
Everyone is under a lot of stress to adapt to new ways of doing things, Brandau said. Being able to speak to a free counselor, even through a screen or over the phone, is a comfort that could help keep students in school, participating in classes and working toward their degrees.
"This is a time for all of us to ask for help," Brandau said. "We're practicing what we're preaching to the students."
It's a whole new world for counselors as well, she said, who generally prefer to be in the same room with the people coming to see them. It allows them to see their faces and reactions, catching all the non-verbal communication.
"We like to sit with people face to face. … That's comforting to us, and that's our preferred model, but the counselors have done a fantastic job," Brandau said.
Her department has also been proactive, reaching out to people they had been seeing and those who had upcoming appointments directly via email to invite them to connect with the office.
"We're not waiting for people necessarily to come to us. … It's such a huge change that people are busy, so they might put their mental health on hold," she said.
While staff members have always been an early alert system, Brandau said her department is especially depending on them now that they aren't seeing people in person.
"Now we're separating physically, so we don't see students, so we rely on faculty and staff," Brandau said. "We ask them to raise their hand on behalf of students and send in kind of an early alert."
Faculty members notice whether their students are interacting on discussion boards or turning in assignments. Sometimes they spot changes in behavior that can be a warning sign of mental illness rearing its head.
It's much the same at UW-L, said Reinders, with her office helping other university staff learn how best to support their students.
Both offices also offer case management services, creating a bridge between people facing food, housing and financial insecurity and the external resources they need.
"That's probably getting as much traction as our counseling right now," Brandau said.
While adjusting to online socialization and learning isn't easy, Brandau wanted to tell students, "You've got a lot more control than you think. You've got supports, you can do this."
Reinders encouraged people to maintain their normal schedule as much as possible, especially when it comes to working, eating and sleeping.
"I would encourage people to have routines. Humans do a lot better if they stick to a structured routine," Reinders said.
She also recommended taking breaks from the news media and connecting with the people you care about.
Western's office staff is available 8 a.m. to 5 p.m. Monday-Friday at via phone at 608-785-9553. It provides comprehensive counseling service to students at no cost. Visit https://www.westerntc.edu/counseling for more information or to schedule an appointment.
UW-L students can call 608-785-8073 to set up an initial consultation They'll be prompted to leave a detailed message and a clinician will get back to them. Counseling services are available for no cost to enrolled UW-L students. Visit https://www.uwlax.edu/counseling-testing/ for more information.
After 5 p.m., students are encouraged to call 211 for a 24-hour helpline.
Concerned about COVID-19?
Sign up now to get the most recent coronavirus headlines and other important local and national news sent to your email inbox daily.