Among those most vulnerable for severe cases of COVID-19 are adults with compromised immune systems. And with pregnancy causing the immune system to weaken, expectant mothers are in the category of increased susceptibility.
With the virus emerging just a few months ago, there are few cases of COVID-19 in pregnant women for scientists to study.
According to the Centers for Disease Control and Prevention, it is too early to tell if the infectious disease is more likely to impact pregnant women, whether it can cause problems during gestation and how it might affect the health of a newborn.
What is known, however, is that the changes to the body during pregnancy can increase risk of infection, and "with viruses from the same family as COVID-19, and other viral respiratory infections, such as influenza, women have had a higher risk of developing severe illness," says the CDC.
However, early information has been encouraging, says Dr. Nipunie Rajapakse, infectious diseases specialist for Mayo Clinic in Rochester. A study of nine women who contracted COVID-19 late in their pregnancies had no presence of the virus in their amniotic fluid, cord blood or breast milk, and their babies tested negative for the virus at birth.
"I think that's reassuring initial information and fits with what we know about most respiratory viruses, that vertical transmission, or transmission from pregnant mom to baby, does not occur," Rajapakse said. "We will learn more about this as things evolve."
Dr. Dennis Costakos, a neonatologist with Mayo Clinic Health System, notes that in order to become pregnant "one does by definition need to be fairly healthy, but it is also obvious for a good percentage of women they may also have another condition."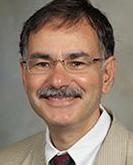 With most women conceiving under the age of 40, this eliminates the risk factor of age for severe cases of COVID-19, though that advantage could be negated by the lower immune level.
"We're still learning how this virus behaves in pregnant women," Rajapakse says. "We do know that pregnancy is a time of relative repression and weakening of the immune system, and I think that they should be treated as part of the (more highly affected) group until we know more."
Costakos emphasizes that pregnant women must be especially diligent about hand washing, sanitation of surfaces and maintaining a distance from others. A flu shot during any trimester is safe and strongly advised, and he cautions against having people over to the home for socialization or going on errands. In addition, eating well, getting enough sleep and keeping up with prenatal checkups, possibly through telehealth services, is essential.
"Pregnant women should understand if you get the virus you could get quite ill," Costakos says.
Currently, the CDC says it is indeterminate whether mothers with COVID-19 can transmit the virus via breast milk, though a limited study of those with either COVID-19 or another coronavirus, SARS-CoV, had no presence of the virus in their breast milk.
"A mother with confirmed COVID-19 or who is a symptomatic person under investigation should take all possible precautions to avoid spreading the virus to her infant, including washing her hands before touching the infant and wearing a face mask, if possible, while feeding at the breast," says the CDC. "... If possible, consider having someone who is well feed the expressed breast milk to the infant."
Costakos asserts the need for everyone to practice preventative tactics during the pandemic, but is also among the many who predict home confinement, a need for comfort and the slower pace of life will likely lead to a baby boom.
"I predict in a year or so," Costakos says, "we will be seeing a lot of births."