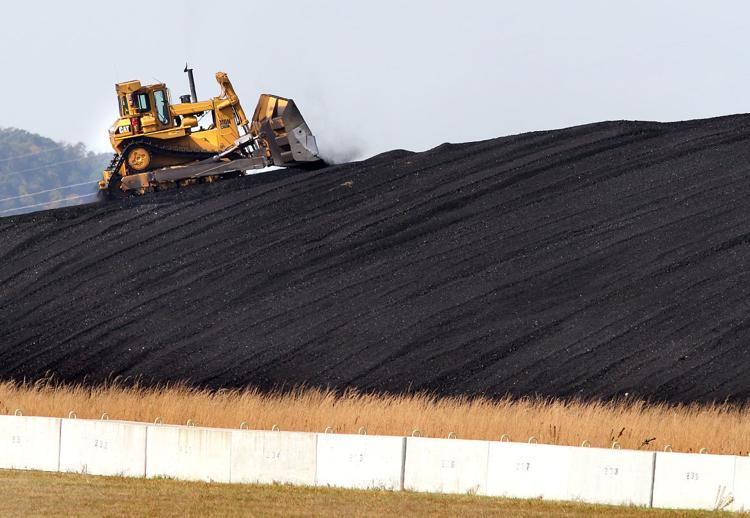 Dairyland Power Cooperative cut the mercury emissions from its coal-fired electricity plant in Genoa by 90 percent when it installed processes to comply with a 2012 rule limiting such pollution.
But the Environmental Protection Agency on Dec. 28 proposed changing how it justifies those standards limiting hazardous mercury emissions from coal-fired power plants. The agency would ignore indirect benefits from reducing mercury pollution when it weighs industry compliance costs against public health benefits.
Power plants spend up to $9.6 billion each year to control mercury emissions, but the regulations that reduce mercury pollution only provide $6 million in direct benefits, according to the EPA.
However, the same controls that reduce mercury also reduce emissions of sulfur dioxide and nitrogen oxide, which are precursors to fine particle pollution, haze and ozone. These additional benefits were worth up to $89 billion in reduced fine particle pollution and $360 million in avoided climate change impacts, according to the Obama-era EPA.
By those calculations, the rule prevented 220 premature deaths and created up to $1.8 billion in health benefits in 2016 in Wisconsin alone, according to the EPA.
The new proposed accounting method, which ignores indirect benefits, makes it no longer "appropriate and necessary" for the agency to regulate hazardous air pollutants from power plants, including mercury.
That's like quitting smoking, but only counting the benefits to your lungs and not the avoided second-hand smoke inhaled by the people around you, said Janet McCabe, former acting head of air and radiation at the EPA.
The changes also could be used to loosen or revoke the mercury rule at a later time, as well as unravel other standards that rely on the same rationale, said McCabe, now a senior fellow at the Environmental Law and Policy Center. That includes fuel economy standards for cars and carbon emissions caps on power plants.
Mercury is a toxic pollutant that is released into the environment as a byproduct of burning coal and other fuels, as well as mercury-containing waste. The pollutant enters the food chain and accumulates in fish and shellfish after mercury emissions fall to earth and settle in lakes and streams. People are exposed to mercury when they eat contaminated fish and shellfish.
The Wisconsin Department of Natural Resources recommends that women of childbearing age, nursing mothers and children younger than 15 avoid eating muskies and limit eating species, including walleye, pike, bass and catfish to one meal a month. Children and developing fetuses are most vulnerable to mercury poisoning, which can damage cognitive thinking, memory, attention, language, muscle coordination and visual-spatial skills.
Most utilities have already complied with the 2012 mercury rule by installing costly pollution controls that limit emissions of mercury and other pollutants. The agency proposed retaining current mercury emissions standards.
Dairyland's Genoa station emitted an average of 65.4 pounds of mercury each year between 2011 and 2015, according to emissions reports submitted to the state.
The plant began injecting activated carbon to absorb mercury and catching waste emissions using a dust collection filter in 2015 in compliance with the EPA's mercury rule, said Erik Hoven, who manages Dairyland's air quality program.
This reduced the amount of mercury emission by 90 percent since 2016, below the state mercury emissions reporting threshold of 5.88 pounds per year, Hoven said.
Compared with other pollutants, which are emitted by the ton, mercury emissions in pounds may not seem like a lot, McCabe said, but mercury is so toxic that a small amount is enough to poison a huge lake.
Approximately one gram of mercury accumulates in a 20-acre lake each year, according to the Minnesota Pollution Control Agency. Over the time, this amount is enough to contaminate the fish so they are "unfit to eat on a regular basis."
And unlike ozone, which is "here today, gone tomorrow," mercury emissions aren't bound by their geography, McCabe said. "It's not just the mercury from your local power plant that's causing contamination. It's mercury contamination from all the coal-fired power plants."